Medium ruby color; red berries, fig, orange peel, roses on the nose; raspberry, cherry, watermelon, strawberry, pomegranate on the palate.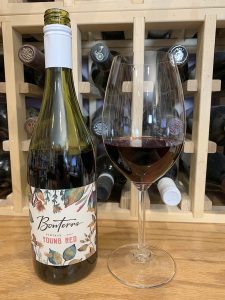 Dry with hint of sweetness; reserved tannin; balancing acidity (3.60 pH). Almost no oak—the wine ferments in oak, then ages in stainless steel to preserve freshness and emphasize the fruit. The wine juice comes from a hard press of grapes used in Bonterra's rosé program, so there is a hint of bitterness from the cracked seeds late in the mid-palate and on the finish. That is largely masked by its jammy, but not candied, flavors. Light-medium body.
Smooth. This comes across more like a very deep rosé—not surprising given its lineage—rather than a red wine, which is the niche Bonterra sought when they introduced this. This may be the first vintage of this wine. Blend of mourvèdre, malbec, syrah, carignan. 13.5% ABV
Winemaker Jeff Cichocki explained making of Young Red: "In the classic saignée method of crafting rosé, winemakers 'bleed off' a portion of the juice intended for red wine to create rosé. With Young Red, we flipped this paradigm—creating a red wine from our Bonterra Rosé juice, in what was initially an experiment."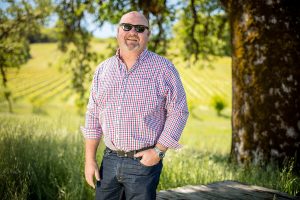 Bonterra is a label of Chilean wine giant Concha y Toro. Concha y Toro acquired the winery in 2011 when they spent $238 million to purchase Brown-Forman, best known for Fetzer Vineyard but also owner of Bonterra. The new owners upped the Bonterra game.
Bonterra admirably focuses on organic and sustainable agriculture, and it now is the biggest U.S. producer of wines made from organic grapes. "We plant native flowers around our grapes to attract beneficial bugs, and welcome songbirds and chickens into our vineyards to eat up the pests," they announce on their website. "We even employ sheep to mow between the vines. In our vineyards, every living thing is connected and we all work together to create pure, flavorful wine."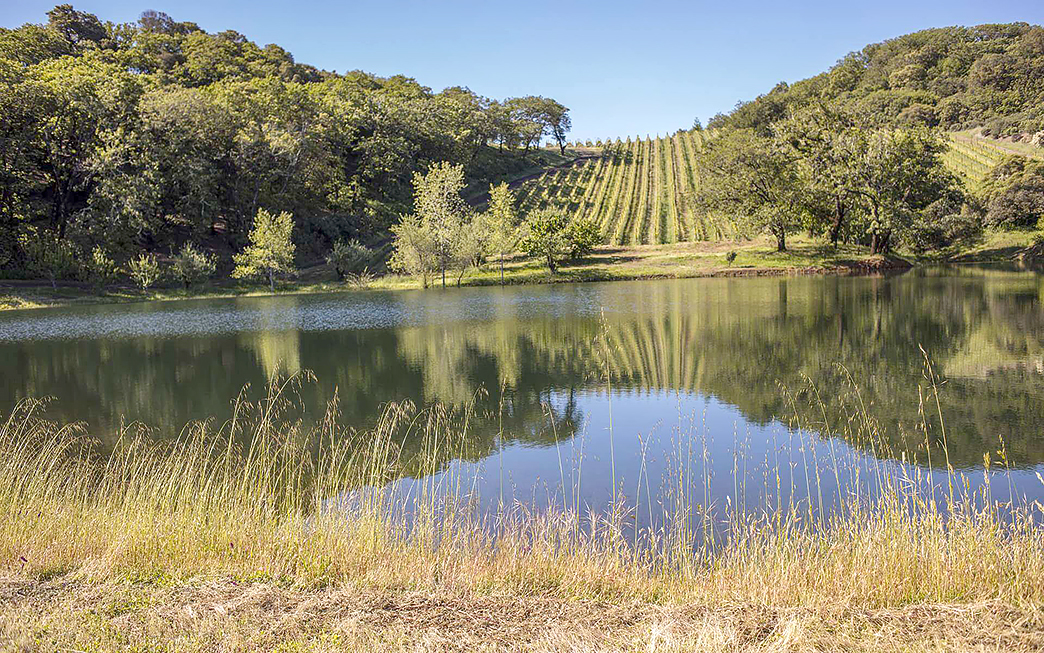 Bonterra not only commits to organic and sustainable, they go the extra mile into biodynamic farming, sometimes irreverently called voodoo viticulture. Regardless of the put-down, biodynamic consistently produces quality wine. The Bonterra website explains: "systems function together to create a single living organism: the farm as a whole. We farm our Biodynamic ranches striving to achieve this ideal with as few external inputs as possible. Biodynamic farming is a holistic view of agriculture with high awareness of the interconnectivity between earth, plants, animals, humans, the moon and planets."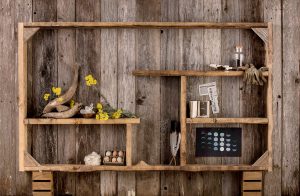 Bonterra Young Red 2017 is refreshing, lively, fruit-forward wine best served chilled. This is part of a new wave of red wines made to be served chilled. It is a nexus between white, rosé, and red wine—essentially a new wine category. It also can be compared to a Cru Beaujolais. Pair with beef; lamb; poultry; also can be enjoyed solo on summertime patio, porch, poolside, dock when well chilled and as an aperitif any season. $16-17
Click on the link to the Bonterra website below to get a more complete appreciation of Bonterra and its commitment to biodynamic farming practices and biodynamic in general. Also, there are other very interesting video links.
Video about Bonterra and organic/biodynamic farming
Video about Bonterra and organic/biodynamic farming