Mi Sueño Winery Cabernet Sauvignon, Napa Valley 2016: Deep ruby-garnet color; dark plum, black cherry, boysenberry, wet earth on the nose; ripe black cherry, dark plum, blackcurrant, blackberry, dark chocolate, oak, tobacco, pepper on the palate.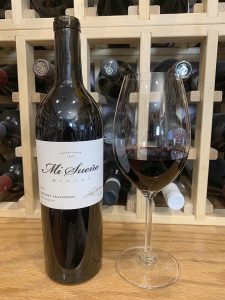 Dry; silky, fine-grained tannins; balancing acidity. Good integration of ripe, dark fruit, tannins, and oak. The 100% cabernet sauvignon spent 21 months in French oak, 65% new, but the oak is nowhere near obnoxious. Rich, smooth, great mouthfeel. Intrigue begins on the mid-palate where the sweetness of the ripe, dark fruits especially—and deliciously—presents, then saunters through the long, take-your-time finish. 14.5% ABV
This develops very nicely in the glass, getting smoother and even more integrated. The wine was so delicious, complex, and impressive out of the bottle I did not decant. I am happy I did not. This is way too good to guzzle, so allowing it to mature in my large red wine glass, with frequent swirls and sniffs, is too pleasurable to go for a shortcut. Which, as faithful followers know, says a lot from a proselytizer of decanting.
The winery is the accomplishment of Rolando and Lorena Herrera and is the American dream and dynamism. Rolando left his home in El Llano, Michoacán, Mexico, to make a life in the Napa Valley. After five years, the family returned to Mexico, but Rolando missed the American way of life. He and his brother returned to St. Helena and enrolled in high school, supporting themselves by working as a night-shift dishwashers. He worked as a harvest laborer at Stag's Leap following graduation. Over the next 10 years, he worked his way up at Stag's Leap to become cellar master.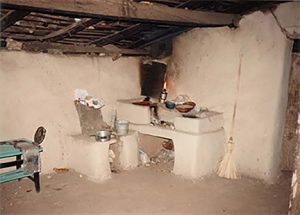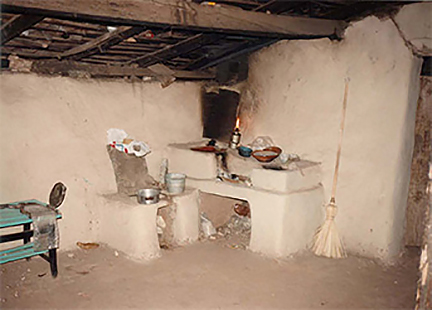 Rolando's career ascent continued: assistant winemaker at Chateau Potelle, winemaker at Vine Cliff Winery, director of winemaking at Paul Hobbs Consulting. In 1997, Rolando make 200 cases of chardonnay as a side project—grapes he purchased from his father-in-law—and Mi Sueño (Spanish for "my dream") was born. In 2004, he gave up his full-time jobs at other wineries and committed everything to Mi Sueño.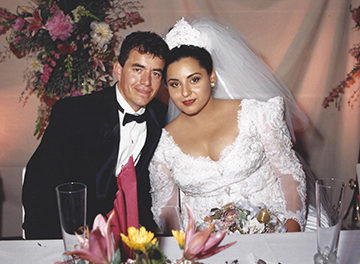 Lorena is the oldest child of Reynaldo and Maria Robledo, who came to Napa from Mexico as migrant workers in the late 1960s. Raising their nine children, the Robledos communicated their pride in tending vines and raising grapes. Today, her family owns more than 350 acres of vineyards in Napa, Sonoma, and Lake counties. Lorena and Ronaldo met at church and developed a friendship that lasted a decade before marrying in 1997, the same year she helped Rolando found Mi Sueño. The couple found joy with six children since the union. They name each of the six wines in their exclusive (just 100-case production) after their children.
By 2008, the Mi Sueño Russian River Pinot Noir was poured at the George Bush White House. Two years later, the Herrera Selección Rebecca Cabernet Sauvignon was poured at President Obama's first-ever state dinner, one that honored Mexican President Felipe Calderón Hinojosa. You don't get a clearer demonstration of what value immigrants bring to America, and the inspiring saga of the American dream. America is great because we welcome and embrace talent and work ethic from people around the world. This is yet another story and definitive proof of that. The Herreras live by a motto: "si se puede" (yes, you can). Yes they have.
Mi Sueño Winery Cabernet Sauvignon, Napa Valley 2016 is refined, densely structured, vivid with ripe, dark fruits. A quintessential Napa cab, but avoids cartoonish oak emphasis and over-ripe, grape jamminess. Pair with grilled lamb; hearty, rich meats; grilled steaks; barbecue; wild game; sausage; semi-hard, mild, nutty cow's-milk cheese. But when dealing with wine of this quality, its works splendidly sipped solo with wine crackers and engaging conversation. $65-80
Mi Sueno website with inspiring features, photos, videos