Deep ruby color; cherry, raspberry, leather on the nose; dark cherry, raspberry, red plum, roasted tomato, white pepper, oak, vanilla on the palate.
Dry; sleek tannins; medium body; taught acidity. Relatively uncomplicated; easy drinking. Some coffee and salinity in medium finish. Facile food pairing is its main charm. 13% ABV
Blend of 90% sangiovese, 5% merlot, 5% colorino. The different varietals fermented separately for six days with pump overs. The winery notes that "because of the superb quality of the skins, the wine is kept in contact with them for a further 10 days." Malolactic fermentation was spontaneous. Aged 12 months in Slavonian oak. This is Chianti Classico, which means it is at least 80% sangiovese and blends only with red grapes. Wines labeled only Chianti can have up to 10 percent of white grapes.
Borgo Scopeto is a well-established estate producer of Chianti Classico. Elisabetta Gnudi Angelini is the owner along with Altesino, Caparzo, and Doga delle Clavule. Angelini and winemaker Massimo Bracalente manage all aspects of production. Borgo Scopeto produced its first Chianti Classico in 1990.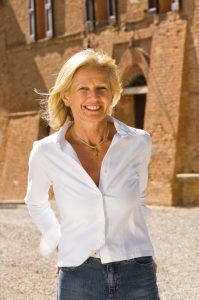 Borgo Scopeto is located in the commune of Castelnuovo Berardenga in the southernmost commune of the Chianti Classico zone. It is a true borgo—a hamlet with a church, post office, town center, and residential sections. Vineyards Brands, located in Birmingham, AL is the U.S. importer.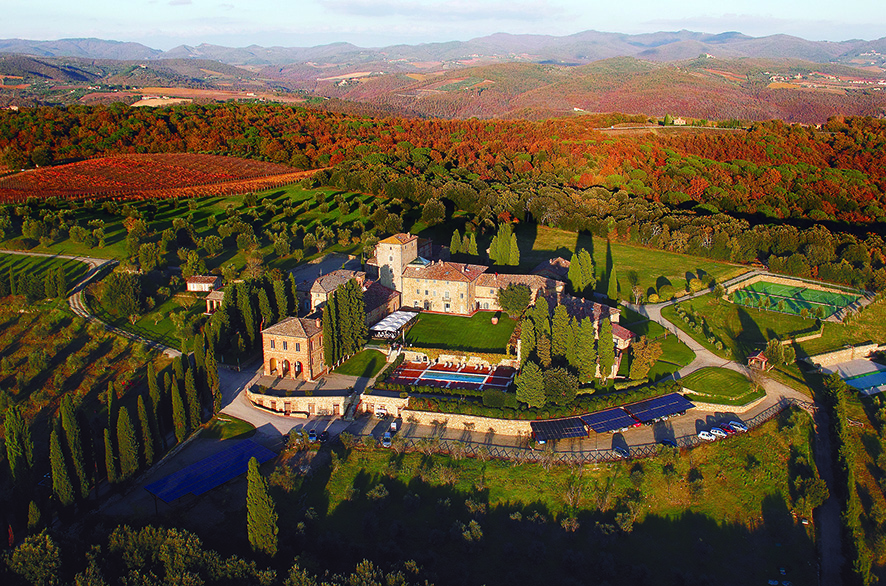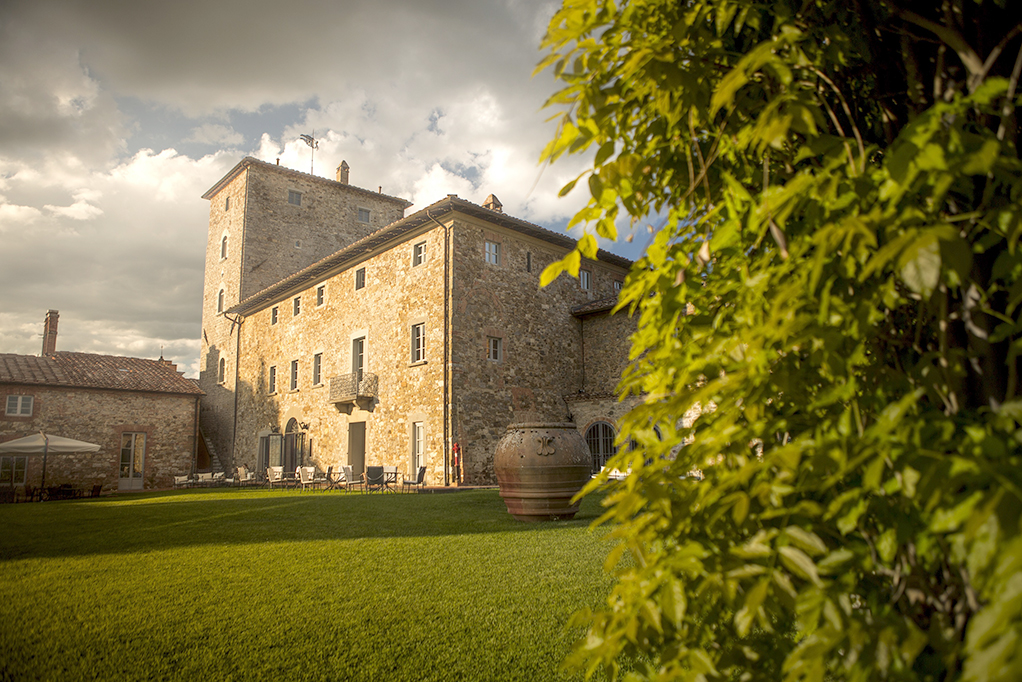 Borgo Scopeto Chianti Classico DOCG 2018 is a easy drinking iteration of Chianti Classico. It does not offer layers of complexity or a long finish, but it does deliver tasty sangiovese with a good supporting cast. It is especially suited as a complement to a range of foods. Consider that praise for any wine. Enjoy. Pair with Italian dishes; pastas and risotto; beef; lamb; veal; poultry; comfort food—pizza, burgers and sliders, meatloaf. Cheese—hard Italian cheese; parmesan is classic; asiago; cheddar blue; colby. $16-21