Deep ruby color; oak, blackberry, black cherry, chocolate, leather on the nose; black cherry, blackberry, plum, black fig, blackcurrant, raspberry, vanilla on the palate.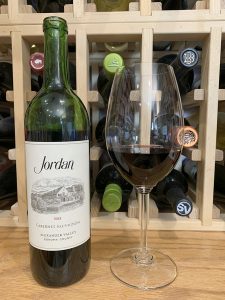 Dry; rich with dark fruits; silky tannins and balancing acidity (3.57 pH). Medium body. Nicely textured mouthfeel. Blend of 80% cabernet sauvignon, 11% merlot, 7% petit verdot, 2% malbec. Grapes come from 60 vineyard blocks from Jordan Estate and 14 family growers. Refined use of oak. Aged 13 months in French oak, 35% new and 65% one-year-old barrels. This is powerful effort. The winery recommends 45 minutes of decanting. 13.8 ABV
John Jordan is the owner and operator of Jordan Winery today. The business was founded by John's parents, Tom and Sally Jordan in 1972. The couple built an extraordinary French-inspired chateau that combined winemaking facilities, guest suites, a kitchen, and a dining room. Jordan focuses on only two wines: this Bordeaux-style cabernet sauvignon from the Alexander Valley and a Burgundy-inspired chardonnay from the Russian River Valley.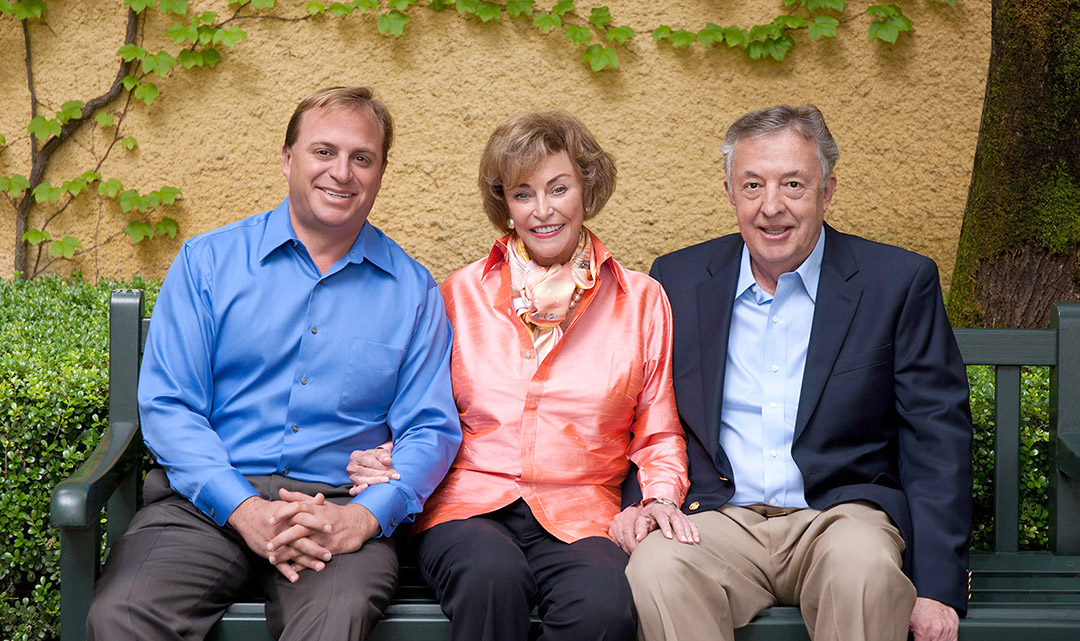 John Jordan sings praises for the 2018 vintage. After several years of hot summers and early harvests, 2018 returned to the "old normal." Harvest was three-to-four weeks later than previous years.Weather conditions were ideal through almost the entire season. With no threat of harvest rains, winemakers had the time to allow the smaller berries to develop dark fruit flavors and mature tannins. The resulting yield was both beautiful and bountiful—cluster sizes in many blocks came in at record highs.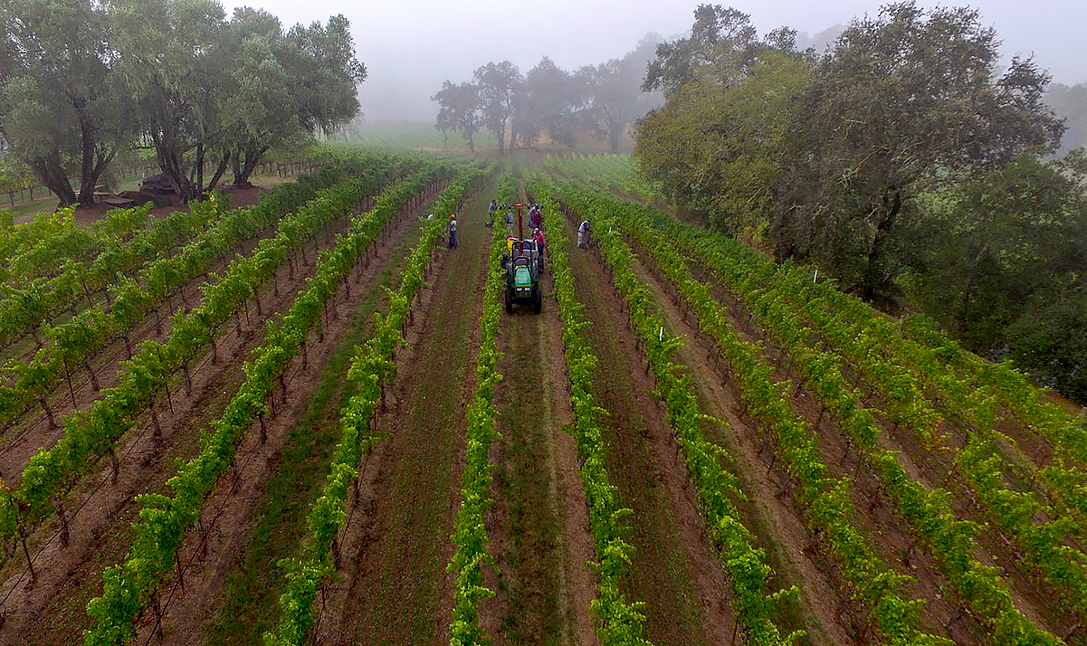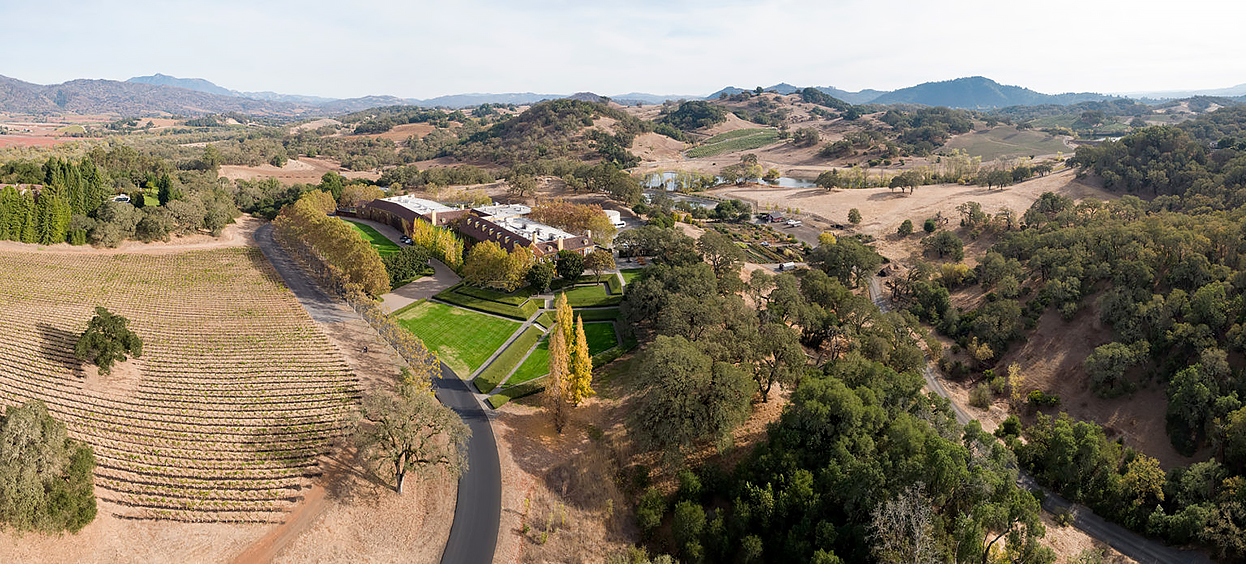 Jordan strives for carbon neutral efficiency as part of its commitment to sustainability and stewardship. Ninety percent of its electric needs are supplied by sunlight, both in on-premises and through the Sonoma Clean Power program. Jordan has been carbon neutral since 2014. Water is reclaimed for landscape and vineyard irrigation. Various products—wine lees, cardboard, glass, plastic, and aluminum—routinely are recycled. Generators capture nitrogen from ambient air to be used as an inert gas during wine bottling. Biodiverse farming is practiced throughout the operations.
The website notes: "By maintaining large swaths of natural habitat around and between our 12 estate vineyard blocks, we encourage beneficial insects and other natural predators, which decreases the threat of harmful pests in the vineyards and garden." There are only 120 acres of grapevines in the rolling hills of the 1,200-acre Jordan Estate. More than 75% of the land has been left wild.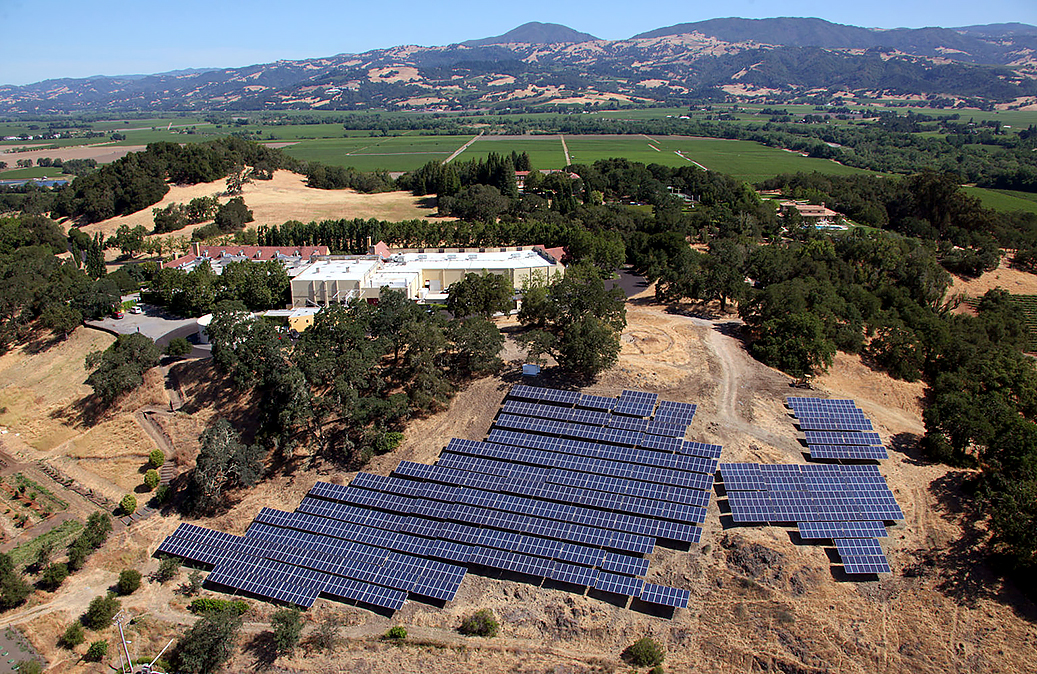 Jordan believes that its success should be used for greater good beyond the glass. Since 2012, a large portion of the profits from Jordan Winery funds The John Jordan Foundation, which works to fight the negative effects of poverty in communities through education and health services.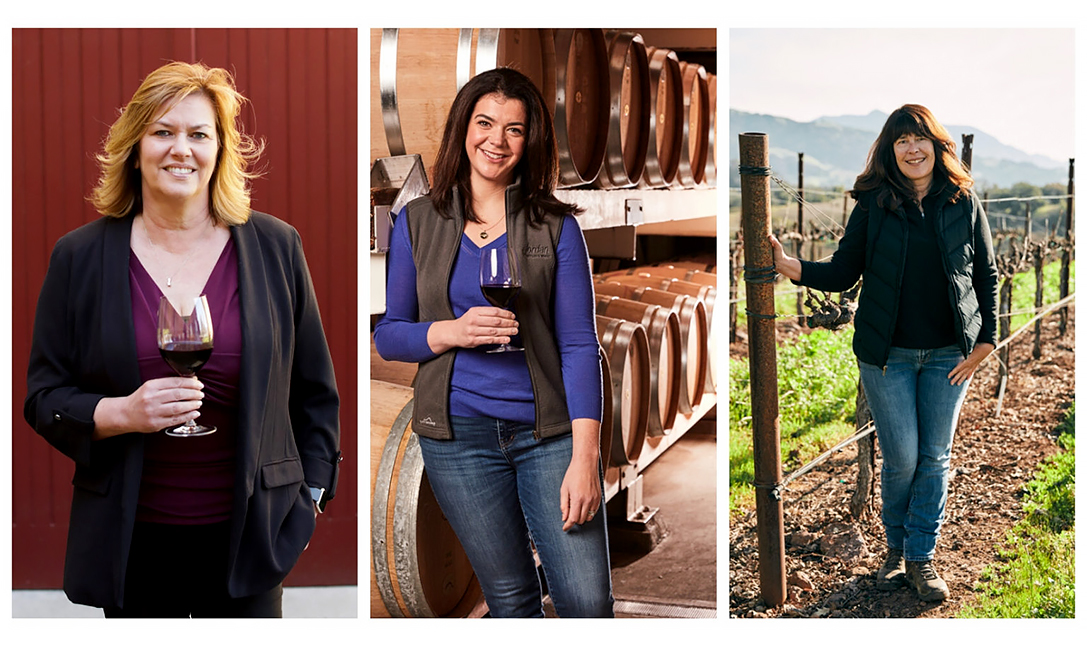 Jordan Cabernet Sauvignon, Alexander Valley 2018 is superb Bordeaux-style wine from a superb vintage. Smooth, balanced, elegant, refined. Excellent wine for food pairing. Appropriate use of oak. Pair with beef; smoked lamb; pork rillettes on toast; heritage pork belly with smoked fig, wild game. Cheese—semi-hard, aged cow's milk cheese; cheddar, aged gouda. Semi-hard, aged sheep's milk. Alpine cheese such as comté, gruyère. $60-65