Pale copper color; raspberry, strawberry on the nose; raspberry, grapefruit, strawberry, watermelon on the palate.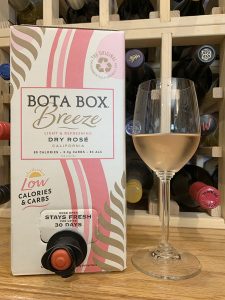 Dry; refreshing with low alcohol (8% ABV), low calories (80), 3.3 grams of carbs, less than 1 gram of natural sugar. Excellent party wine. Light, simple, fun. Not sweet, appropriate dry rosé. Not a traditional California rosé, flirts with comparison to light Provence efforts.
As a bag-in-a-box wine, it stays good for at least 30 days after initial opening. Unopened shelf life is a year to 18 months—air very slowly does migrate into the bag. The brand is pronounced "boh-tuh" and inspired by the traditional Spanish wine skins—"botas."
Bota Box Breeze Dry Rosé is a brand of Delicato Family Wines, the sixth-largest wine company in the U.S. Chris Indelicato, Delicato Family Wines CEO, commented on release: "Consumers are looking for light and refreshing alternatives to traditional alcoholic beverages, and  Bota Box Breeze will be the first such wines in alternative packaging. It's an unmet need for consumers, and, as the market leader in premium 3-liter  box wines, Bota Box will be tapping this desire in order to grow the category."
Delicato began in 1924 with Sicilian immigrant Gaspare Indelicato. He planted the first Delicato vineyard in Manteca, California, because the land reminded him of his homeland. With his three sons, he built a reputation for winemaking, and the family became a major player in wine.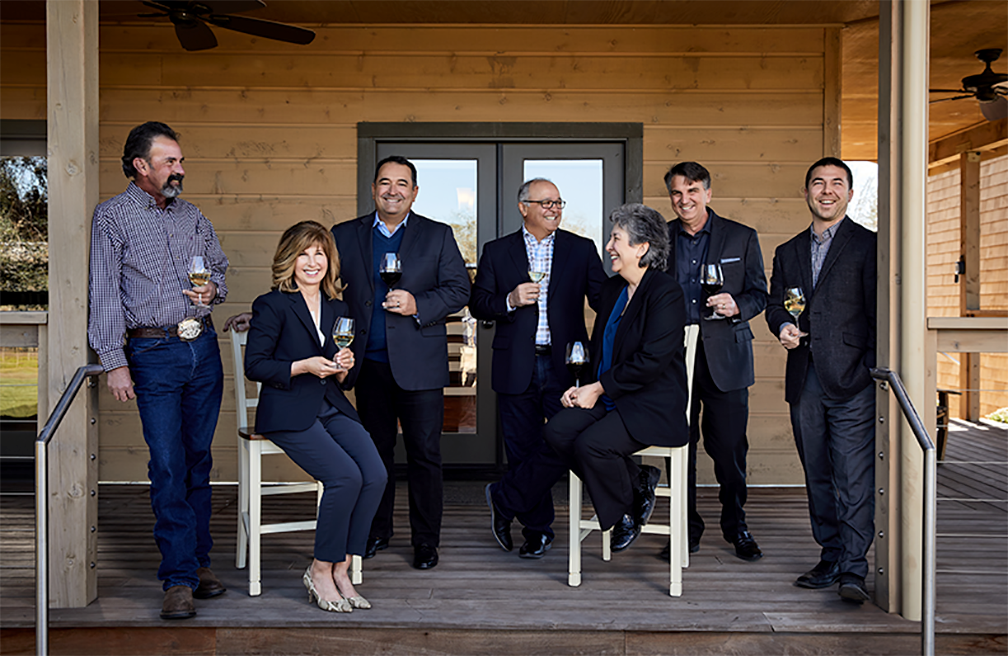 The website notes: "By 1940, the Delicato winery was making and selling about 15,000 gallons a year. In 1955, production reached 74,107 gallons—a long way from the mere 3,451 gallons of twenty years earlier. By 1964, the winery increased its capacity to 403,000 gallons. This steady growth over the years is what makes Delicato Family Wines today a top 10 U.S. wine supplier. With total sales of more than 12 million cases per year and more than a decade of sustained double-digit growth, Delicato Family Wines is the sixth-largest winery in America and the sixth-largest exporter of branded wine from the USA."
Bota Box Breeze Dry Rosé, California NV is fresh red fruits in a low-alcohol, low carbs, refreshing boxed wine. Very clean, pleasing finish. Drink all afternoon wine. Pair with fruit and cheese platters; chicken; raw vegetable trays; light fish; barbecue chicken at the beach or backyard. Cheese—feta, halloumi, mozzarella, cheddar, baby swiss, burrata, humbolt fog.
$20-23 for 3 liters, equivalent to $5-6 a 750 ml bottle. Also comes in a 1.5 ml box and in 500 ml carton (similar to a juice carton). Containers are 100% recyclable.