Medium yellow color; tropical fruit, stone fruit, roses on the nose; grapefruit, lemon-lime, peach, vanilla, minerality on the palate.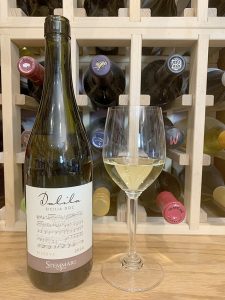 Dry; nicely nuances blend of grillo and viognier. No real tannins, medium acidity, medium body. Fun, smooth, easy drinker. Rich and full in the mouth, as you expect from grillo. 13% ABV
Blend of predominantly grillo and aromatic viognier. The grillo was destemmed and soft-pressed for 70% of the grapes, the remainder macerates on the skins. Fermented in temperature-controlled stainless steel. Viognier was destemmed and soft-pressed, then fermented in old, light-toasted barriques, then matured in oak with periodic batonnage. After maturation, the two wines were blended, aged in stainless steel for four months, then four months in bottle before release.
Grillo is a signature white wine from Sicily, where most of the grillo vines in the world grow. The name means "cricket" in Italian and is an Italian surname. Once used exclusively in marsala production that put Florio on the map, grillo now also is made as a varietal. Grillo often is referred to as a fuller, funkier alternative to pinot grigio or sauvignon blanc. The vines can withstand high temperatures and drought and still produce copiously. Grillo is not an ancient grape. DNA analysis indicates it is a cross between catarratto and zibibbo, a biotype related to muscat of Alexandria. It likely was created by Antonio Mendola in 1873.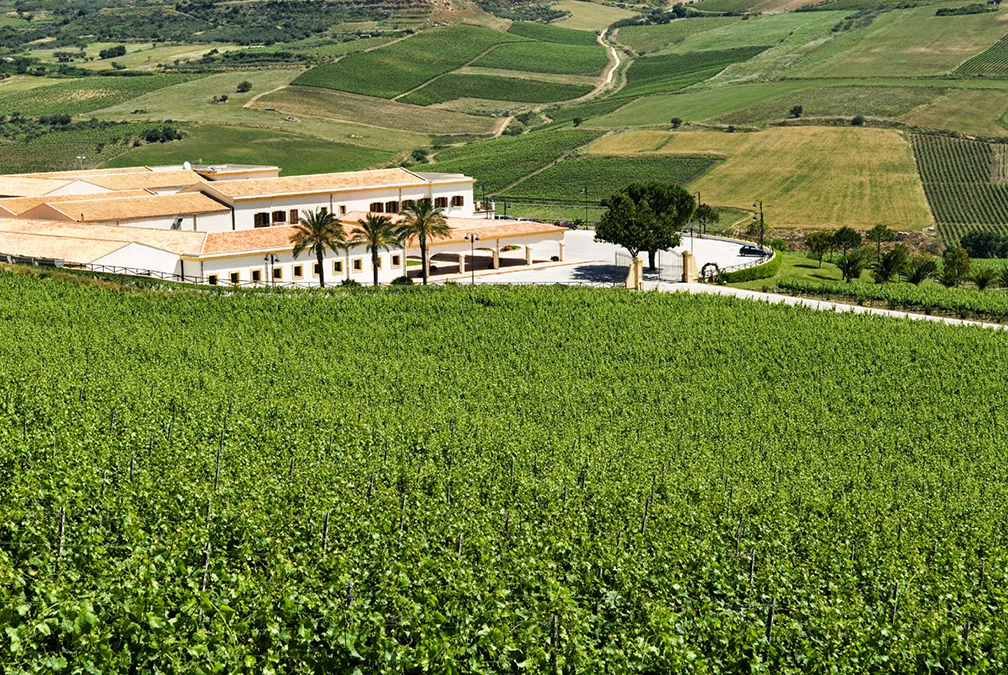 Stemmari is the largest exporter of Sicilian wines to the U.S. and is part of Gruppo Mezzacorona, one of the Italian wine giants for more than a century. Lucio Matricardi is the winemaker. He was born in Abruzzo and trained in winemaking and viticulture at the University of Bologna. He earned his PhD in viticulture and enology from the University of California at Davis. He is the head winemaker for Rotari Trentodoc and Mezzacorona in addition to Stemmari. All are part of Mezzacorona Group. Prior to this he held positions at Castello Banfi in Tuscany and Miranda Estate in South Australia.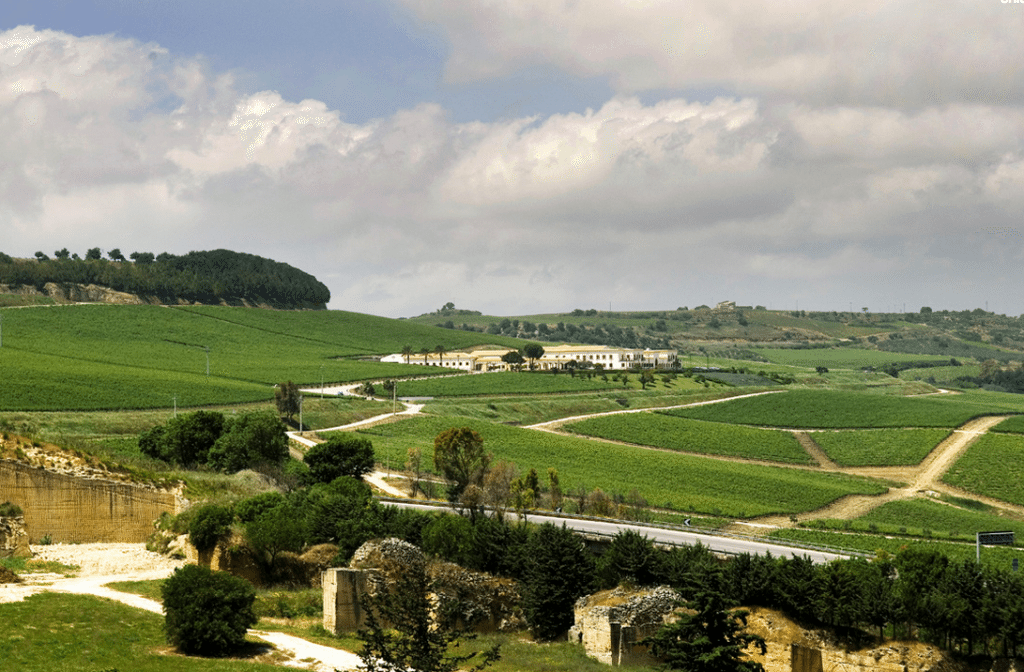 Stemmari is a committed leader in green movement, both in their vineyards and their winery: sustainable agriculture, clean and renewable sources of energy (winery is 100% solar powered), efficient use of water (waste water is recycled, rain is captured, computerized drip irrigation used), reduced carbon dioxide emissions.
Stemmari Dalila Sicilia Riserva 2020 DOC is rich and delicious blend of, mostly, grillo and some viognier. Great mouthfeel and aromatics from a signature Sicilian white wine. Pair with seafood appetizers and seafood and fish in general, especially grilled fish; pasta dishes with fish or light, white meats; grilled lemon chicken; risotto dishes; vegetable dishes; salads. Cheese—medium aged cheese; fresh goat cheese. $14-15