Pale straw color; apricot, green apple, acacia on the nose; green apple, lemon, citrus, pineapple, pear on the palate.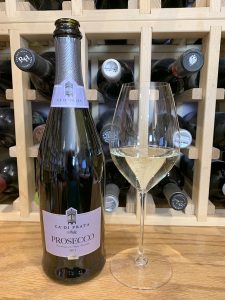 Dry—brut. Light-medium body as a result of blend of 85% glera, 15% "other varieties " (pinot bianco and chardonnay). The 85% glera is requirement of prosecco; the chardonnay and pinot bianco contribute to the body and give this a minerality note. Very good acidity (3.2-3.5 pH). Fine bubbles. 11% ABV
Made by Latentia Winery. Grapes are harvested, cooled, crushed, immediately separated from skins. Fermentation in temperature-controlled stainless steel tanks. Racked and stored in stainless steel, then placed in stainless steel autoclave for 12 days of fermentation and creation of the CO2 bubbles.
Latentia Winery makes only Italian wines. Their website notes: "Latentia Winery bases its entire corporate culture on values that, over time, have allowed it to achieve and maintain excellent results. Mutual respect, humility, devotion and gratitude for our land are the values that have guided the company's choices, making our company one of the most reliable in Italy." And: "Sustainability is our priority, and each stage of the process is carried out with full respect for the surrounding environment."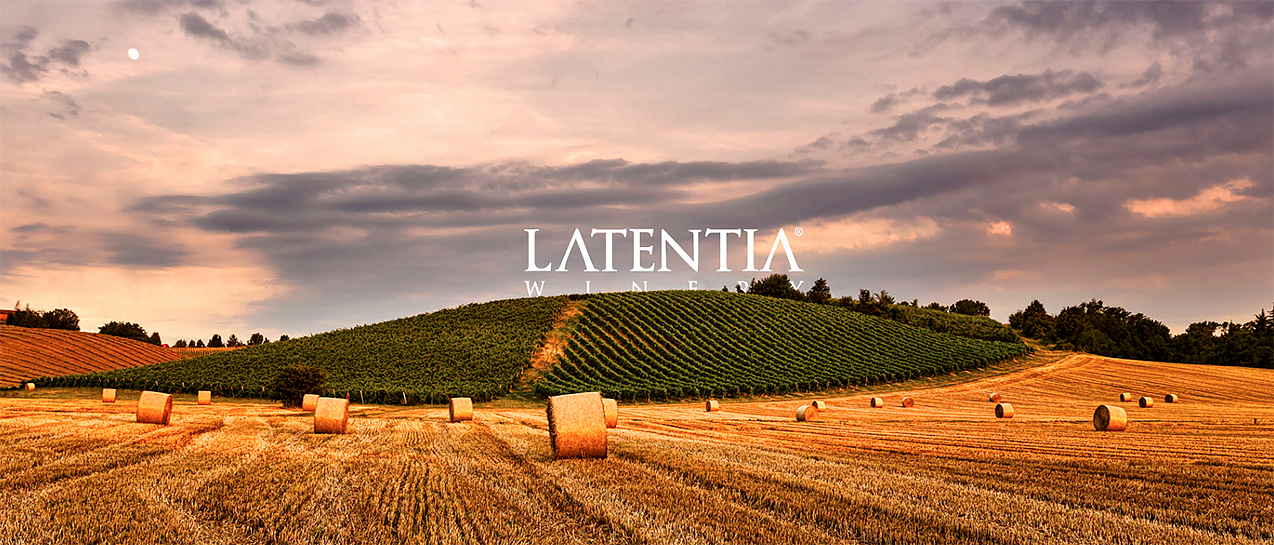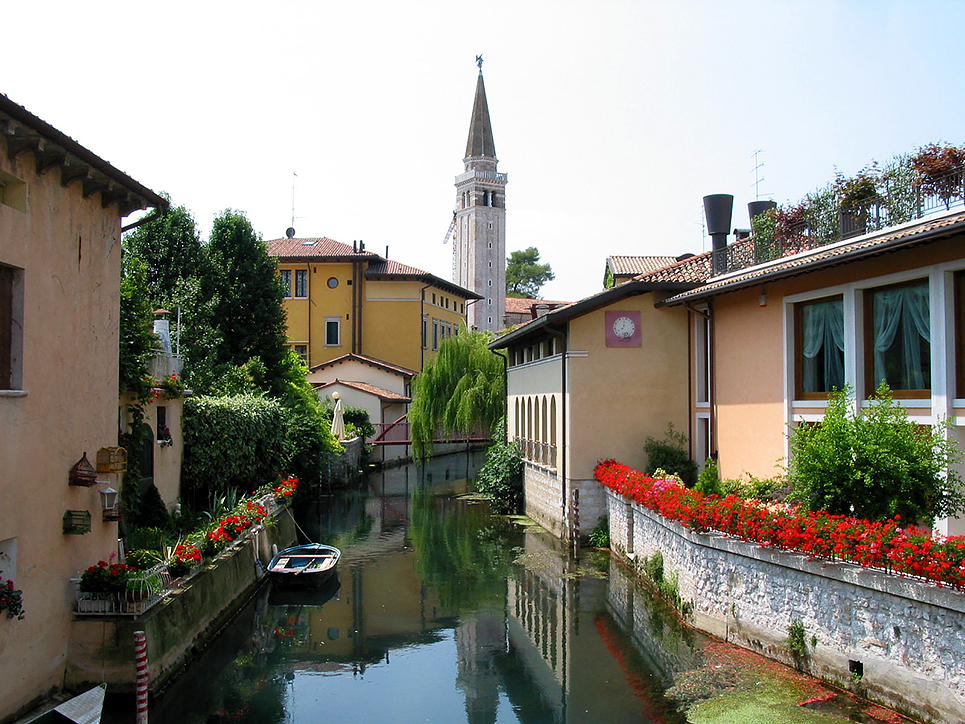 The Ca' di Prata name comes from the town of Prata di Pordenone in Friuli, the heart of prosecco country. The town landmark is an historic bell tower, which is featured on the label. "Ca' di" means "home of" and "prati" derives from the Latin "pratum", which means "meadow".
While the wine is made by the Latentia, distribution is through Mack & Schühle in the United States. Mack & Schühle is located in Miami, Florida and in Stuttgart, Germany. Founded in 1939, they are the leading wine distributor in German-speaking markets.
Mack & Schühle both produces their own wines and distributes wines, in some cases—I am not sure about this one—they have direct shareholding in the winery. As they note, Mack & Schühle does wine from the grape vine to the store shelf. Latentia is part of the Mack & Schühle Group, but is not listed as a joint venture. Latentia Winery SpA produces and owns wineries from Puglia, Veneto, and Friuli Giulla regions in Italy.
Ca' di Prata Italia Prosecco Brut DOC NV is more full-bodied than many prosecco offerings, thanks to 15% pinot bianco and chardonnay being part of the blend. Bright, fresh, soft in the mouth, full of the traditional green apple flavor associated with glera grape and prosecco. Works as an aperitif; pair with appetizers; shellfish; flakey fish; Italian first courses—aperitivio, antipasta; cured meats, charcuterie board; vegetarian fare; soft cheeses. Works nicely in mimosas. $15-16