Deep ruby color; cherry, plum, blackberry on the nose; plum, black cherry, blackberry, raspberry, strawberry, licorice, oak spice, white pepper on the palate.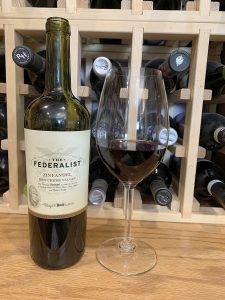 Dry; medium tannins and some balancing acidity. Smooth with some heat from 15.5% ABV. Medium body, Bold, somewhat rustic even after five years. Some oak from 16 months in barrels, 20% new, but ripe fruit and alcohol define this pour. Mostly estate-grown zinfandel with a skosh (2%) of carignan. The winery is in Healdsburg, the vineyard in the Dry Creek Valley of Sonoma. Two-thirds of the estate vineyard is planted in zinfandel.
The Federalist Vineyards are a Terlato Wine Group (TWG) brand, a four-generation American, family-owned wine company based in Lake Bluff, Illinois. They launched Santa Margherita as one of their brands in the United States, pushing pinot grigio in the luxury category. Santa Margherita reached 40% of Terlato's portfolio. The relationship with the Italian winemakers dissolved in 2016 and Terlato turned its focus on building and starting other brands—more than 50 and still counting. The Federalist was one of them. It is the hottest growing brand in Terlato's stable of California labels.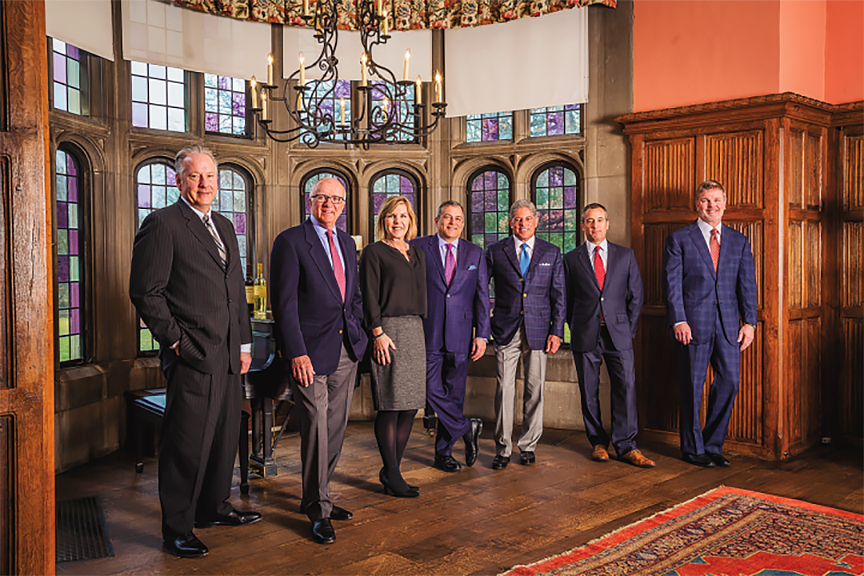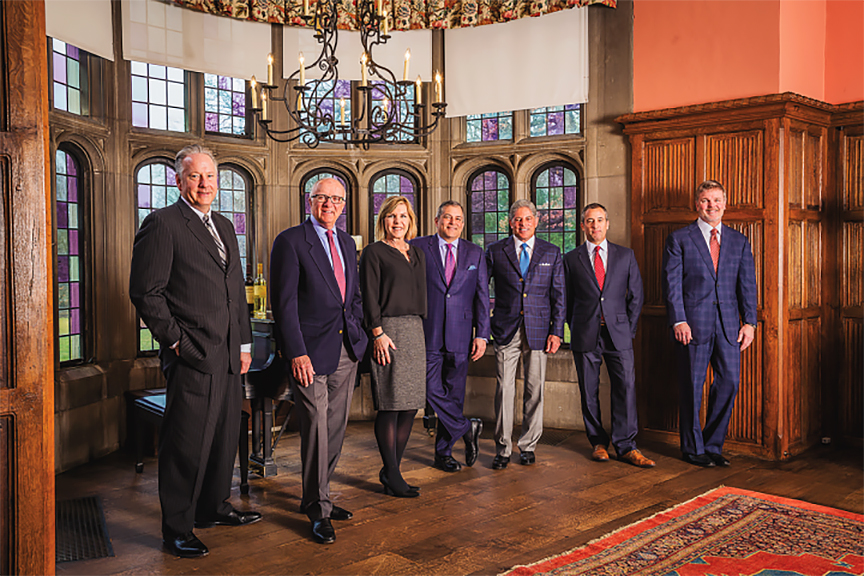 The Federalist aims at the male millennial market. The Terlatos place an admirable emphasis on building a strong, family-owned and operated company. It isn't given to each generation. Each Terlato family member must work outside the family business and rise to a management position before they achieve a place in the Terlato management team.
The Federalist Zinfandel, Dry Creek Valley 2016 works in The Federalist niche of fruit-forward, high alcohol, inoffensive wines. This is straightforward ripe California zin with simulacrum of sweetness from the ripe fruit, and maybe an assist with a dollop of sugar. There is an active market for these wines—witness the monster success of Apothic. This is more sophisticated and restrained than Apothic's offerings, but runs in the same pack. Pair with roasted and grilled beef; lamb; tuna sashimi; comfort food—pizza, burgers and fries, meatloaf and mashed potatoes, mac and cheese. $18-22