Pale ruby color; cherry, raspberry, rose petals, violets on the nose; concentrated raspberry and strawberry, plum, cranberry, spice on the palate.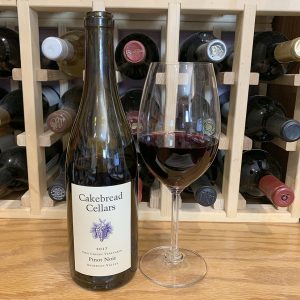 Dry; silky smooth tannin; balancing acidity (3.53 pH). Spent 10 months in French oak, 41% new, which delivers well behaved oak, not a mask for flaws. Light-medium body. Gets smoother with exposure to air in large glass, consider decanting; 13.9% ABV. Made with 100% pinot noir grapes, 77% from Annahala and 23% from Apple Barn vineyards in the Anderson Valley. Cakebread also produces single-vineyard pinot noirs from those two vineyards.
Jack and Dolores Cakebread founded the winery in 1973 with a commitment to "warm, gracious hospitality and unmatched wines." Today, the second generation, sons Dennis and Bruce, run the operation. Mike Jaeger—a storied wine brand manager (he was chairman of the board at Clos du Val before joining Cakebread)—is the president and CEO. Stephanie Jacobs is the winemaker.
Jack first encountered Napa and the wine scene as a photographer. He studied with Ansel Adams from 1957 to 1966. He came to Napa in 1973 to photograph for what became a classic coffee-table book, The Treasury of American Wines. He mentioned to a friend that if some Napa land became available, please give him a call. Land became available, and Jack and Dolores used the advance they received from the wine book to buy their first piece of Napa land.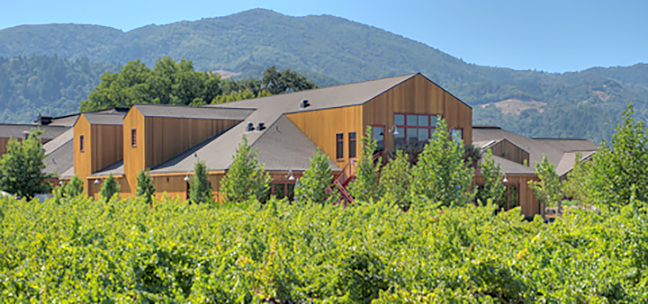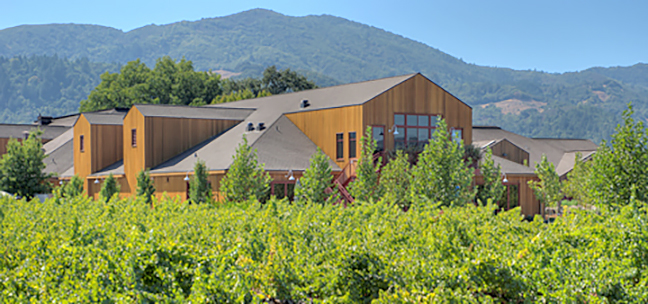 Jack's father was in the car repair business—Cakebread's Garage—and, by 1973, Jack was president of the company and working full time in addition to his photography. Didn't matter, Jack and Dolores began developing their property, planting grapes and a garden that still produces food for the Cakebread culinary program and welcomes visitors. In the 46 years since that atypical beginning, Cakebread has become an iconic Napa fixture.
The Cakebread website goes into interesting details, along with videos and vintage photographs, and is well worth a visit if you want an entertaining sojourn. Quality and innovation are important at Cakebread. They initiated night harvesting to improve grape quality, whole-cluster pressing of white grapes for freshness and varietal intensity, sur lie aging of chardonnay for richness and creaminess.
Cakebread Cellars is a green-certified winery (since 2008). Its vineyards are farmed organically or sustainably. The website has nice videos about Cakebread's vineyard, winemaking processes, and environmental initiatives.
Cakebread Cellars Pinot Noir Two Creeks Vineyards, Anderson Valley 2017 is solid, concentrated, assertive Mendocino County pinot. Cakebread is better known for their Napa cabernet sauvignon bottlings, but this is quality effort, as you expect from Cakebread. Pair with seared salmon, tuna, swordfish; pork tenderloin and pork medallions; lighter meats; braised chicken thighs; Thai red curry with roast duck, butternut squash and spinach; washed rind cheeses like taleggio; nutty, medium firm cheese like gruyere. $43-55