Medium garnet color; earth, truffles, spice on the nose; red cherry, cranberry, redcurrant, raspberry on the palate.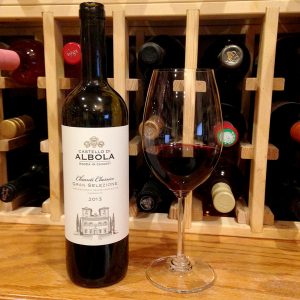 Dry; grainy tannins—greatly benefits from decanting, which smooths this out considerably and turns it into a delicious easy drinker while maintaining its seriously big and bold 100% sangiovese Chianti character. Good acidity, balanced, admirable depth and complexity. Medium body in the mouth. Impressive, long finish that delivers some fruity sweetness. Nice, svelte, elegant, a really good bottle of wine.
The wine spends three weeks on the skins, stems, seeds. After maceration and malolactic fermentation, the wine spends 14 months in Allier oak barrels—Allier is a department in central France and the major supplier of French oak for barrels, Vichy is the best-know town of the region. It is interesting Catello d'Albola specifically names the source of their French oak; many Italian winemakers prefer Slavonian oak and larger barrels. This winemaker went for a more assertive oak presence, but the oak is well managed and there is no "oak monster" problem here.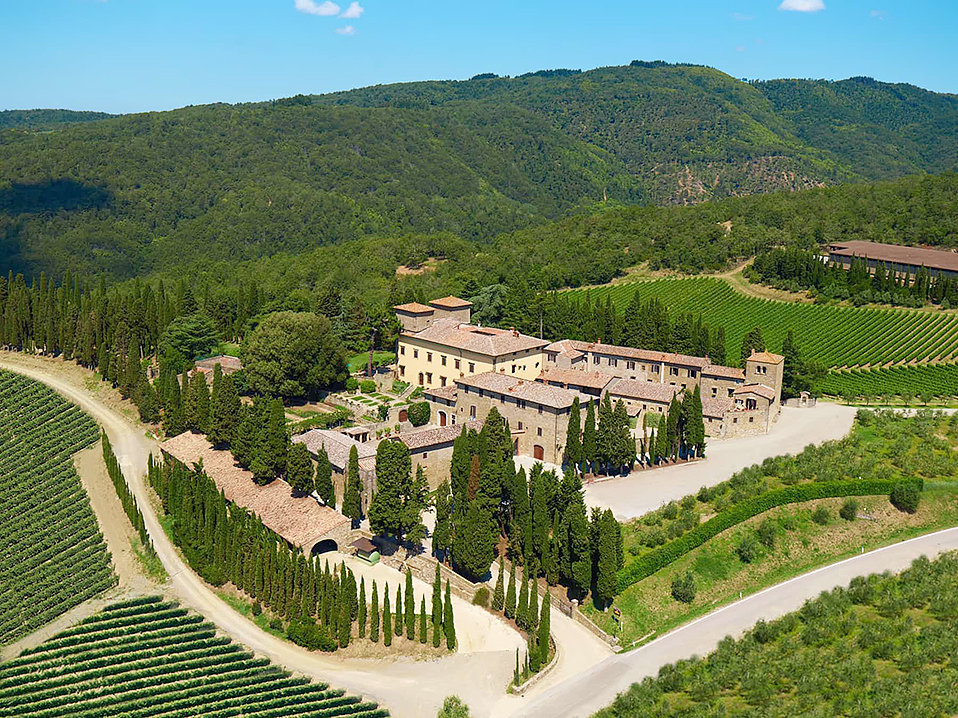 Castello di Albola/Castello d'Albola is the name of the castle in the village of Albola; the property is 22 miles north of Siena and 30 miles south of Florence in the commune of Radda in the heart of the Chianti region. The vineyard has the highest elevation in the Chianti Classico DOCG region; 1,150 to 2,150 feet above sea level. Wine making traditions in the region date to before Roman times. The Acciaiuoli family commissioned the vineyard in the 15th century.
The estate passed among several notable Tuscan families over the following centuries. The Zonin family acquired the property in 1979. Wines produced at Castello di Albola have earned the "Gallo Nero" symbol from the Chianti Classico Wine Consortium, a guarantee of the highest standards in winemaking. Castello di Albola (also spelled Castello d'Albola) is the showcase Zonin property and considered among the finest examples of Tuscan Renaissance architecture. While the Zonin family owns vineyards across Italy, Castello d'Albola is their star estate.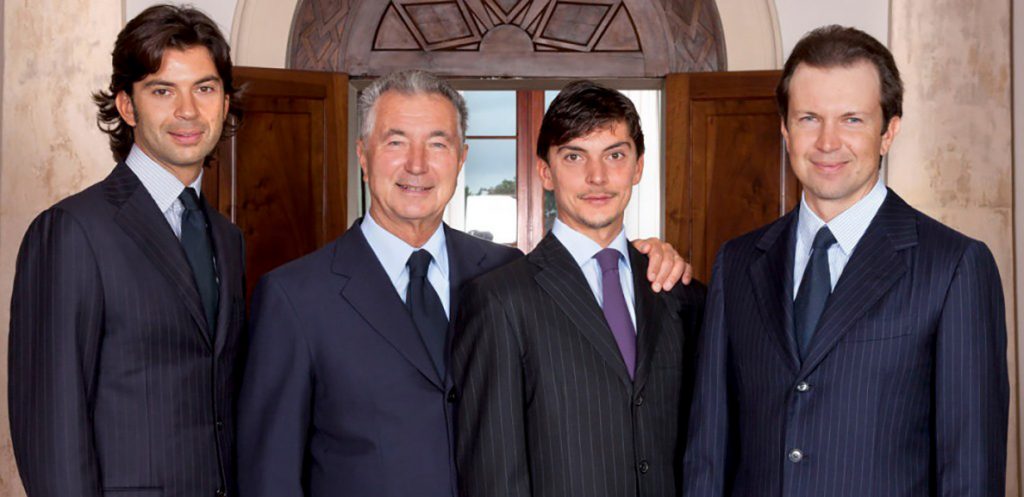 Established in 1821, the family-owned Casa Vinicola Zonin is Italy's largest privately-held wine company. Its principal wine facility is located in Gambellara (halfway between Verona and Venice) in the province of Vicenza, the ancestral home of the Zonin family. "Commendatore" Domenico Zonin put the winery on the world map; born in 1899, he lived to be 101, a lifetime spanning three centuries. Gianni Zonin next led the company; he emphasized a green approach to ecologically sustainable viticulture and control of the wine process from vineyard to distribution. In 2014, leadership shifted to Gianni's sons Domenico, Francesco, Michele, and Giuseppe.
Castello d'Albola Chianti Classico Riserva Gran Selezione DOCG 2013 is marvelously smooth, delicious, impressive, very food friendly. Pair with richly-flavored dishes; Italian dishes made with tomatoes and red meat; virtually all red meats including lamb and veal; fish that is grilled, roasted, marinated, or stuffed. This is pretty high end for pizza, burgers and sliders, but they would work, too. It also will work as a solo sipper with wine crackers and cheese cubes either before a meal or in the denouement afterwards with an expensive cigar if you into that sort of thing. $60