Chateau Smith Cabernet Sauvignon 2015: Deep ruby color; black cherry, dark fruits on the nose; black cherry, plum, blackcurrant tang, blackberry, blueberry on the palate.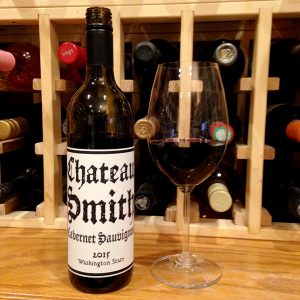 Dry; savory deep, dark fruits abound; restrained tannins. The wine spends considerable time on the skins—25 days or more—with no racking after malolactic fermentation. The juice spent 10 months on the lees in 40% new French oak, but the oak is nicely managed. Medium-full body, adequate acidity given all the power present here. Blend of 97% cabernet sauvignon, 2% petit verdot, 1% cabernet franc; 14.5% ABV, which is little hotter than previous efforts, but is well behaved and does not scorch your palate.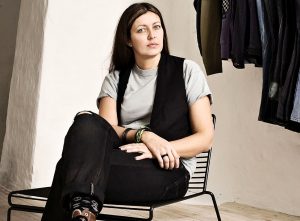 The wine labels are executed by Rikke Horff, a friend of Charles Smith for almost two decades. Raised in Denmark, she was the design director for the global premium lines at Levi Strauss & Co. before starting her own design house. She notes: "My style of design has always been and is always rooted in the pure perspective of functionality, timelessness & simplicity. I blend that well with the guts & raw directness of rock n' roll to create future icons and cult brands."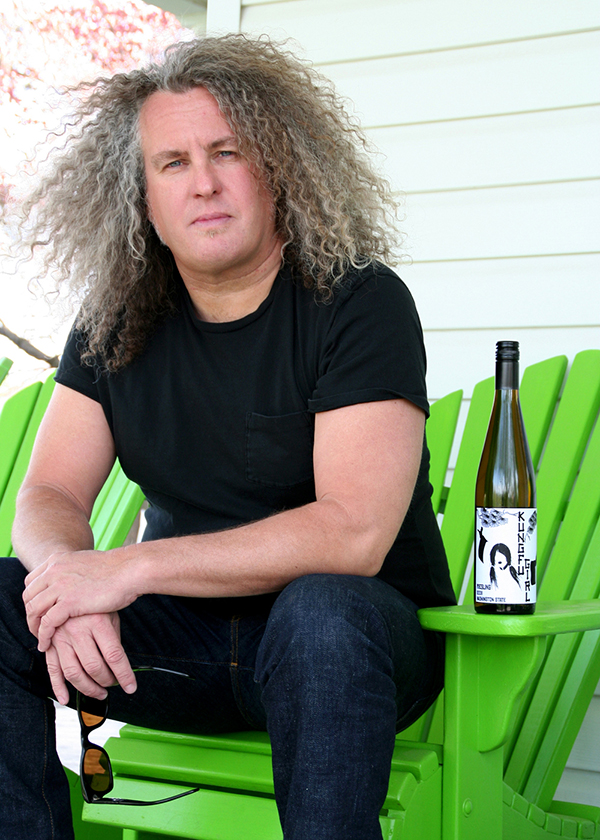 Winemaker Charles Smith is a self-taught wine wunderkind. He started out managing rock bands, including the famed Danish duo The Raveonettes. In 1999, while on a road trip to Walla Walla, WA, he met a winemaker who convinced Charles to start making his own wine. In 2001 he released 330 cases of his first creation. Eight years later, he was named winemaker of the year by Food & Wine magazine. Seattle Magazine named Smith "Winemaker of the Year" in 2010. Wine Enthusiast named him winemaker of the year in 2014.
That is a lot of big-time baubles early and quickly in a career. In late 2016, Smith cashed in by selling his brands to Constellation Brands, world's largest winemaker, for $120 million. Smith remains as a consultant to the brand and retained ownership of K Vintners.
In addition to Charles Smith Wines, other Smith-founded brands include: Sixto, Charles & Charles, Vino, Wines of Substance, Secco Italian Bubbles, and Casasmith. Google K Vintners for link to a neat opening video with Charles Smith laying out his mission.
Three tasting rooms demonstrate Smith's Washington embrace: Charles Smith Wines Jet City is located next to main runway of Boeing Field in Seattle, Downtown Walla Walla is located in converted auto-repair warehouse and invites sidewalk seating in Walla Walla, K Vintners Tasting Room is located at the base of the Blue Mountains on historic farmland homesteaded in 1853 and adjacent to a farmhouse built in 1872.
Chateau Smith Cabernet Sauvignon 2015 is how Washington State can make monster reds with massive fruits—but he deftly and delightfully holds back the oak monster and alcohol assault. Pair with red meats, it also works as solo sipper with paired with friends, a cheese tray, and some wine crackers. $18-20