Deep ruby color; plum, blackcurrant, blood orange, herbs, spice on the nose; grilled plum, blackberry, cherry, blackcurrant, strawberry, chocolate on the palate.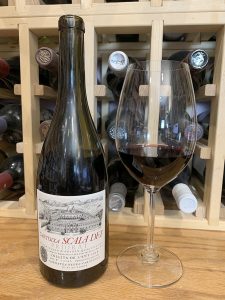 Dry; easy-going tannins after five years in bottle; smooth; generous; round. Ripe, expressive black and red fruits. Nice balance of fruit, subtle acidity. Elegant. Medium body. Wonderful and long finish where the delicious fruits promenade on your palate. Finished in used oak, which respects the excellent fruit and makes the wood only a minor note. Blend of mostly garnacha, with some cariñena, cabernet sauvignon, and syrah to add intrigue and complexity. 14.5% ABV
Priorat is a Denominació d'Origen Qualificada for Catalan wines produced in the Priorat county in the province of Tarragona in the southwest of Catalonia. It is only one of two regions to qualify as DOCa, the highest qualification level in Spanish wine. Rioja is the other DOCa. Priorat comprises just under 49,000 acres. Vines traditionally were planted as low bushes, although newer vines are being planted on trellises. Yields typically are very low, much lower than authorized maximums, which tends to enhance the quality of the wines.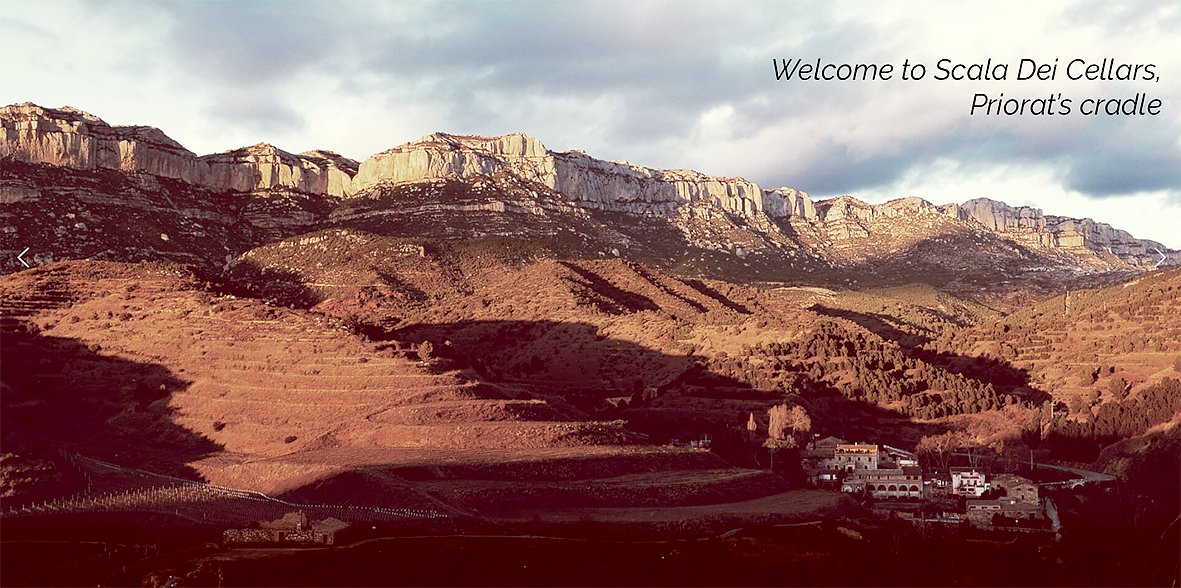 As is standard in many Old World wines, Scala Dei and Cartoixa have immensely deep roots. Carthusian monks arrived in 1194 and opened Cartoixa in 1215. The monks acquired land and developed wine growing and making techniques suitable for the Priorat region for almost six centuries. In the 16th century, the monastery featured paintings by Raphael.
Rebellion and turmoil in the 1830s forced the monks to abandon the monastery. The land was auctioned away. Five families banded together to form the Societat Agrícola la Unió and create the origins of Cellers de Scala Dei. Priorat wine was bottled in 1878 and won a gold medal at the Paris World's Fair that year. Ten years later, they took gold at Barcelona's World's Fair.
The 1930s were not kind, thanks to the Spanish Civil War. In 1954, however, the Priorat DO was established. In 1974, Cellers de Scala Dei Cellers was refurbished and began producing "modern" Priorat wines. In 2009, Cellers de Scala Die renovated its operation and introduced significant changes in its processes with a focus on making wine in the vineyard to achieve the maximum expression of the Priorat terroir. This bottle reflects that emphasis.
Cellers de Scala Cartoixa Scala Dei Priorat DOCa, Spain 2016 is bold without being abusive. Tannins and acidity in pleasant balance perform as supporting characters to the superb black and red fruits. Silky easy drinker, same time refined and sophisticated. Rich with magically lingering finish showcasing the sublime fruit. Pair with roasted meats and vegetables with expressive spices; sausages; vegetarian dishes such as Catalan-style lentil soup with picada. This also can easily be enjoyed on its own or paired with wine crackers and a charcuterie board. $45-60