Pale copper color; strawberry, lime, cherry, vanilla on the nose; black cherry, lemon, cola on the lush palate.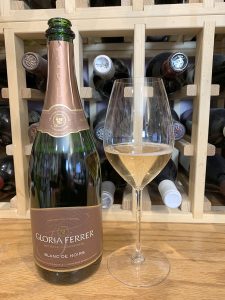 Likely extra dry (slightly sweeter than brut), but the label does not say. Vigorous, persistent bubbles. Composed of 92% pinot noir, 8% chardonnay. Whole cluster fermented for softer, more delicate presentation. Eighteen different base wines fermented in temperature-controlled stainless steel. Wine spent 18 months on the yeast (en tirage) to reinforce creaminess and depth. All of this delivers the Gloria Ferrer house style of an elegant, soft, eminently approachable California sparkling. Second fermentation in the bottle—traditional method/méthode champenoise. 12.5% ABV
Gloria Ferrer is a brand of the monster sparkling maker Freixenet Mionetto. Their portfolio spans the globe. Most may associate the maker with the value-leading black bottle Spanish sparkling wine. They also are huge in the Prosecco world with Mionetto. They have been among the fastest growing wine importing companies in the United States for two decades. They are the leading sparkling wine company in the world with a portfolio that includes cava, prosecco, sekt, Champagne, and crémant—plus still wines.
Freixenet is the Spanish company. Mionetto is the Italian company. Their website notes: "With global success drawn from an equal blend of quality, passion, and innovation, Freixenet and Mionetto have joined forces to provide a one-stop-shop to meet industry and consumer needs for all things sparkling wine."
Both are family-owned companies. Freixenet's story began in the Penedes regions of Spain in 1914. Mionetto began in the Prosecco region of northeastern Italy in 1887. Mionetto was the first to bring prosecco to the U.S. beginning in 1998. Together, they formed Freixenet Mionetto USA.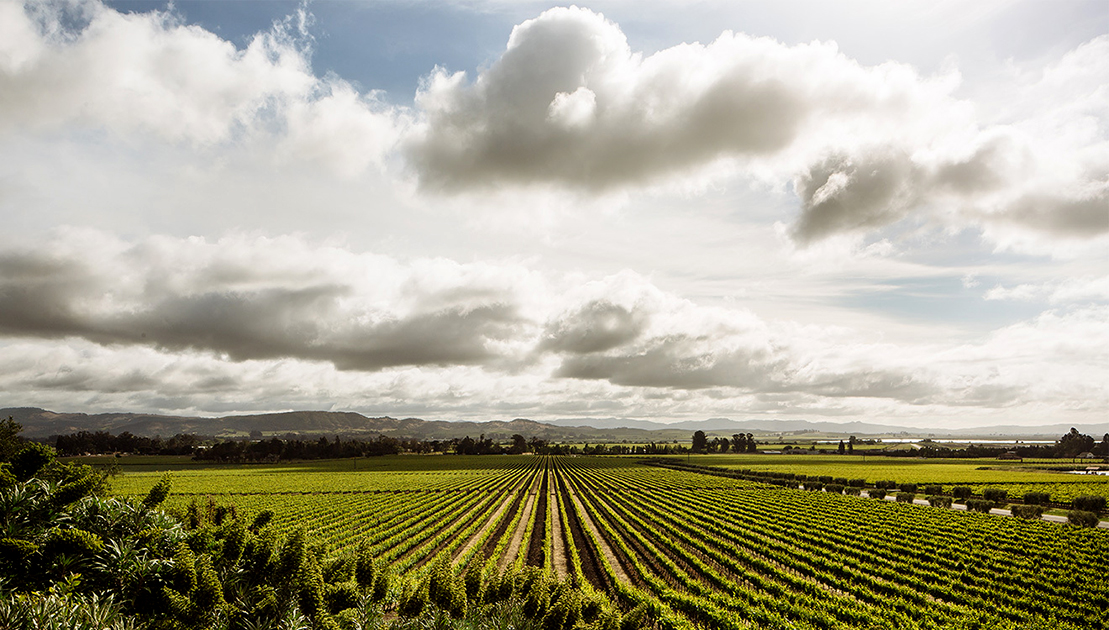 The entire story is more complicated than you need to know to enjoy their wine. The base company is Henkell & Co. Group founded in Germany in 1832. The website notes: "Together, we are Henkell Freixenet, the largest sparkling wine producer worldwide—with subsidiaries in 30 countries."
At the same time, Gloria Ferrer is not some made-up name by a multi-national wine giant. In the 1980s, José Ferrer dreamed of producing traditional sparkling wine in the New World. He moved to Sonoma with his wife, Gloria, and began to live his dream in Carneros. Their dream evolved into the sparkling wine in this bottle and the brand.
Let's get out of this wine business weeds. Gloria Ferrer today is a brand/product of the world-leader in sparkling production. As such, it is able to identify and target palates to fit into their expansive portfolio. Gloria Ferrer targets the soft, elegant, smooth, compellingly drinkable niche of méthode champenoise sparkling from California. Just as the real José and Gloria Ferrer dreamed.
Gloria Ferrer Blanc de Noirs, Carneros NV is exceptionally nice example of fresh and fruity sparkling. It is simple and straightforward soft and approachable wine, but an absolute steal at its price point, which often can be found discounted thanks to large-scale production. Freixenet Mionetto are masters at quality large-scale production. Polished, creamy, crisp without cutting acidity. This is clearly a wine for toasting at special events like weddings or larger parties—wine aficionados will not be offended and reluctant wine sippers likely discover what the rest of us enjoy about fruit of the vine and work of human hands. As a straightforward sparkling, it will pair with almost any food your throw on your plate. $21