Pale peach-copper color; strawberry, raspberry, minerals on delicate nose; strawberry, red cherry, raspberry, blood orange, minerality on the palate.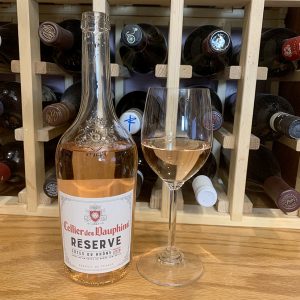 Dry; tart fruit flavors; excellent acidity. Full body. Refreshing with interesting bite in mid-palate and significant finish. By no means shy with its distinctive flavors, something of a surprise after the faintness of the nose. Blend of grenache, syrah, cinsault; winery does not disclose percentages, but grenache clearly is lead grape. Grapes harvested at daybreak, wine aged on the lees in stainless steel produces adventurous concentration of red fruit flavor; 13% ABV.
The Cellier des Dauphins is a collective effort. The website explains: "Created in 1967, the Union of Côtes du Rhône winegrowers (UVCDR) brings together 2,300 winemaking families in the southern Rhône Valley. Its territory covers 12,500 hectares [about 31,000 acres] of vines and around 20 AOCs. Based on deeply human values, boldness, and diligence, the UVCDR exports to 50 countries, shipping 40 million bottles a year.
"Founded in 1967 by the UVCDR, Cellier des Dauphins has become the pride of our winemakers and risen to regional pre-eminence. Its delicious sun-drenched wines are highly esteemed and synonymous with the voluptuous south's art de vivre. Over the years, its renown has grown driven by constant innovation."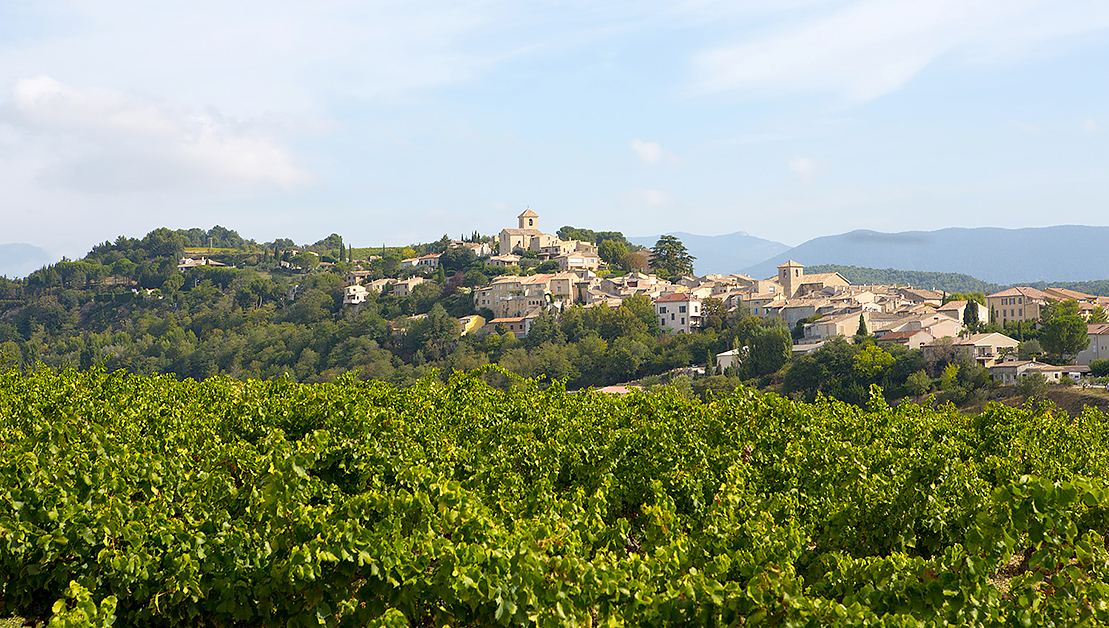 For the past several years, the winery-grape growers have put emphasis on sustainable practices, including product waste reduction, eco-design, waste water treatment, recycling, and solar energy. Cellier des Dauphins has promoted organic agriculture for many years, and more than 2,500 acres are organically farmed.
Cellier des Dauphins Reserve Côtes du Rhône Rosé 2019 is perfect summertime rosé with tangy flavors and zippy acidity. Clean, fresh, bold, distinctive. Works as an aperitif and summer sipping on deck, dock, porch, patio, poolside, picnic, beach. Pairs with summer salads; fish, shellfish; poultry; pork. $11-15