Pale gold color; golden apple, white peach on the nose; golden apple, green apple, white peach, lemongrass, minerals on the palate.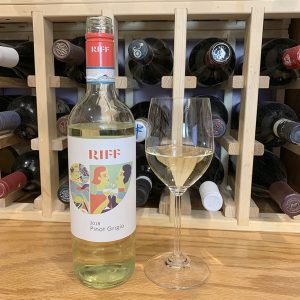 Dry; very light and refreshing. Fresh, bright acidity. Clean, elegant. Suitable for vegans and vegetarians. Smooth and creamy in the mouth, especially after some air time in the glass. Very accessible, easy drinker; 12.5% ABV. Medium body for a pinot grigio.
Alois Lageder is a notable negotiant who enjoys excellent relationships with grape growers in Alto Adige. The label name comes from the German for "reef", reflecting the ancient oceanic origins of the Dolomite Alps of Alto Adige, where these grapes are grown. The limestone created when the land was an ocean bed now provides the limestone element in this wine. Vineyards are sustainable and organic.
Lageder's Riff project began in 1997. The winery asserts: "the goal of the Riff project is to produce premium quality wines with distinctive character and style, unquestionable quality, and extraordinary market value." Today's winemakers include Jo Pfisterer, Georg Meissner, and Paola Tenaglia.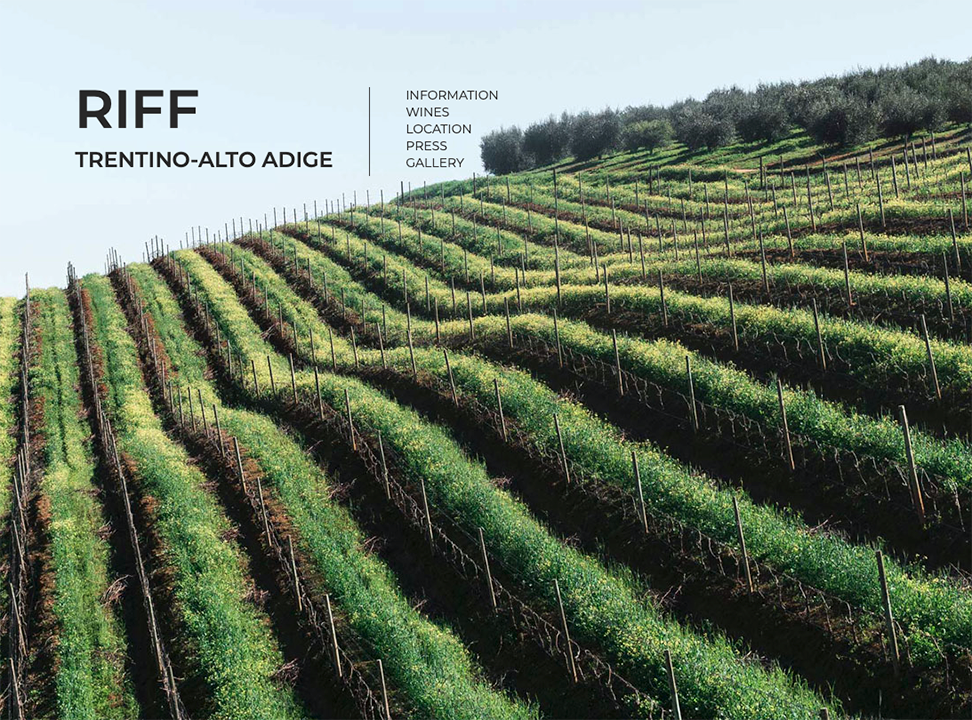 Lageder allows juice to ferment on the lees in stainless steel tanks for four months. The wines then, according to the winery: "are blended and bottled at Lageder's Löwengang winemaking facilities in Magrè, Alto Adige. The combination of grapes from numerous different vineyards in various locations gives the wines complexity and depth of flavor."
Alois Lageder Riff Pinot Grigio DOC delle Venezie 2018 is superbly fresh, crisp, refreshing. Hard to beat chilled on a summer day. Apples, pears, lemon interplay to deliver a refreshing, easy drinking experience. Excellent as aperitif; pair with light fish, shellfish; poultry; vegetables and vegetarian cuisine; pates and terrines; pasta; risotto. $10-12
Alois Lageder website, navigate in upper right for English version
Alois Lageder video, worth a visit
U.S. importer Della Terra website