Medium gold color; white flowers, brioche, citrus on the nose; pear, citrus, lemon, yellow apple, almond on the palate.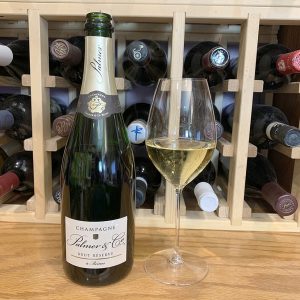 Brut; lively, soft and creamy, light-medium in the mouth. Elegant. Fresh. Balanced. Good acidity especially in the mid-palate and chalky finish. Extremely fine and vigorous bubbles. Very clean, precise flavors thanks to the tart acidity.
Classic Champagne blend of 50-55% chardonnay, 35-40% pinot noir, 10-15% pinot meunier. Up to 35% of the juice comes from reserve wines with 50% sourced from grand cru or premier cru vineyards. Palmer & Co. is consistently excellent maker of affordable Champagne. They consider this their "flagship wine," even though they make a rosé version of their NV and vintage efforts at higher price points.
Making Champagne is one of the most complicated efforts in the wine world, with multiple steps, two fermentations, blending and aging. Blending is problematic because the winemaker does not blend based on how the wine tastes at the moment, but how he believes it will taste years later after a small amount of sweetened wine is added, after the second fermentation causes bubbles to appear. You certainly can find cheaper sparkling that is good wine, but Champagne takes it to a higher level, and that is why "entry level" prices in Champagne are in the $40-$70 universe—and worth it.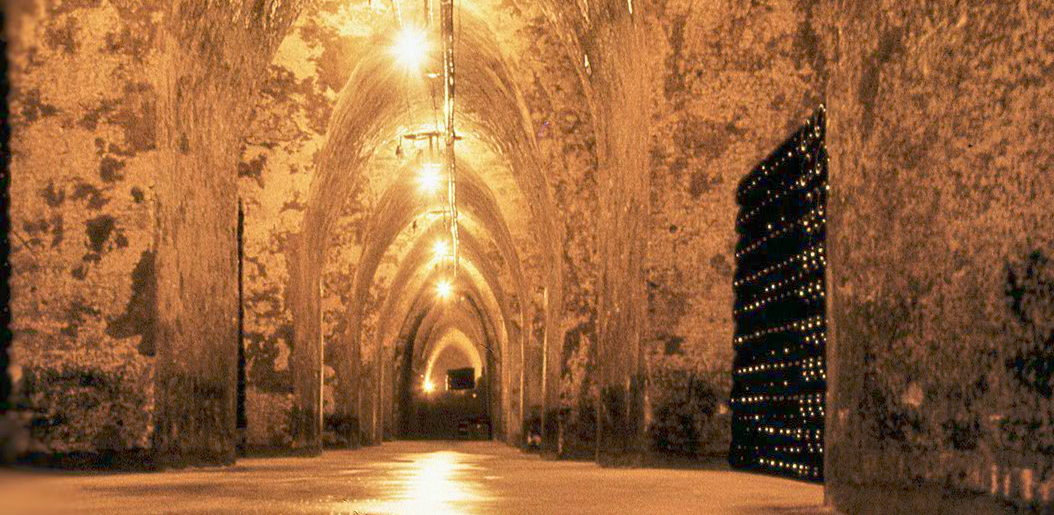 Champagne Palmer is a cooperative founded in 1947 as Producteurs des Grands Crus de Champagne by seven growers in Avize. The company moved to its present home in Reims in 1959. Today, the co-op sources its grapes from more than 350 growers farming some 1,000 acres in virtually every sub-region in Champagne. Constant growth of the business is a characteristic of the company. In the 1990s, Palmer acquired a "vast network of cellars and fermenting rooms from a neighbouring Champagne house" to expand its presence in Reims.
Palmer pushes for quality, from modern grape presses and winery to aging on the lees for four years for their non-vintage (entry level) wines. The legal minimum aging for non-vintage Champagne is 15 months and three years for vintage, so Palmer matches or exceeds the legal minimum of vintage wine even in its non-vintage efforts such as this one. They age their vintage wines on the lees for five-to-eight years, and their vintage magnums for a minimum of 10 years. That is one of the reasons for the riot of bubbles; it is unlikely there is any other widely available, entry-level Champagne that exceeds the quantity and length of this perlage.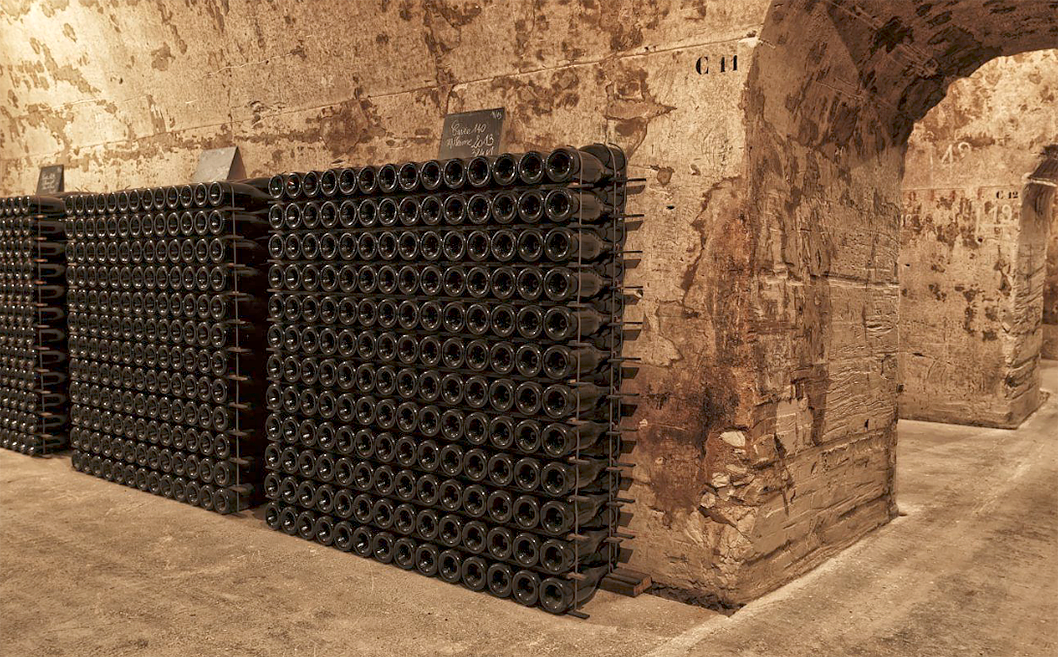 Champagne Palmer & Co. Brut Réserve Champagne à Reims NV is bright, fresh, lively, succulent with a nice dash of elegance and finesse. Palmer sometimes is called "the best Champagne house you have never heard of." You can pair with a wide panorama of food, but this certainly shines all by itself and as a toasting wine at a very special event. It is astonishing to get a Champagne of this quality at what is, for Champagne, a value price. $45-55