Deep ruby color; blackberry, blueberry, plum, cherry, vanilla on the nose; blueberry, blackberry, black cherry, blackcurrant, plum, toasty oak, mint on the palate.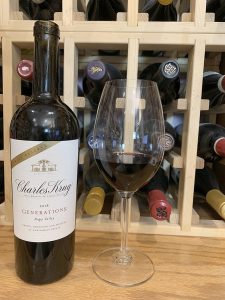 Dry; moderate, very nicely integrated tannins and acidity (3.68 pH). Medium-plus body, creamy, buttery in the mouth. Elegant Bordeaux-inspired blend, the flagship of this style for the winery. Superb concentration of dark fruit thanks to a "leisurely unhurried harvest that extended well into November for the reds. This extended hang-time on the vine led to fruit with great concentration of flavor and natural acidity."
Blend of 84% cabernet sauvignon, 10% petit verdot, 6% malbec. Aged 22 months in French oak, but this is not an officious oak monster. Pleasing depth, but not overly-complicated wine. Easy drinker for a wine with as much going on as this has going on. Echo of sweetness and chocolate at the finish, especially after some time in glass and air exposure. Savor this. It is way too refined and elegant to gulp down. 14.9% ABV
German-born (Prussia) Charles Krug established the winery in 1861. He came to the U.S. in 1847 and became a citizen in 1852. He served apprenticeships at two wineries before starting his own. Marriage helped. In 1860, he married Carolina Bale, daughter of Napa Valley pioneer Edward Turner Bale, a miller. She also was the granddaughter of Maria Isidora Vallejo of the prominent Vallejo family.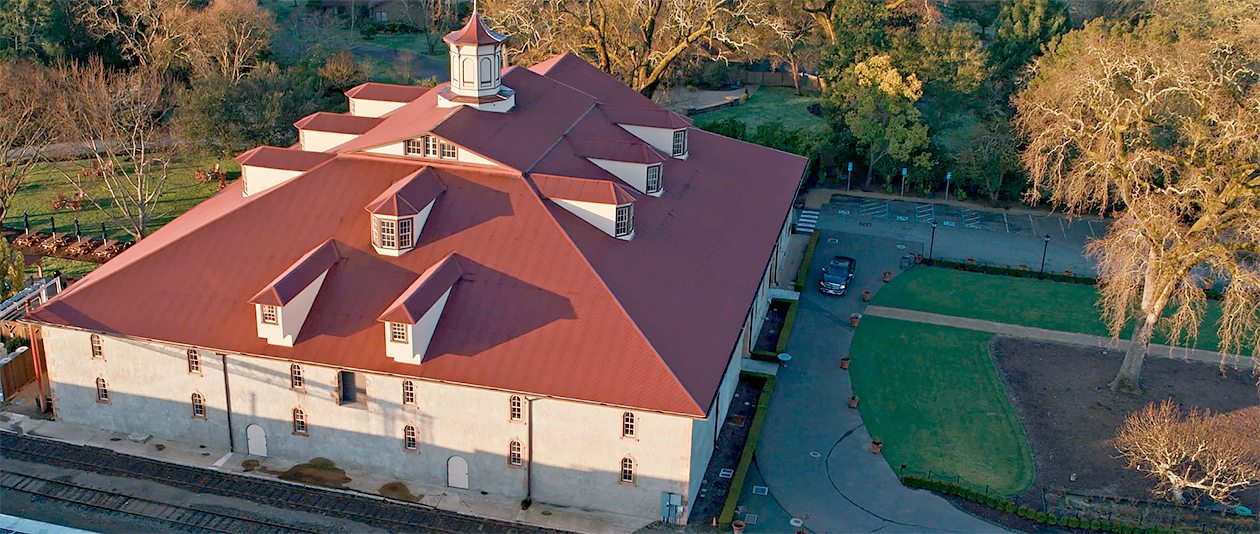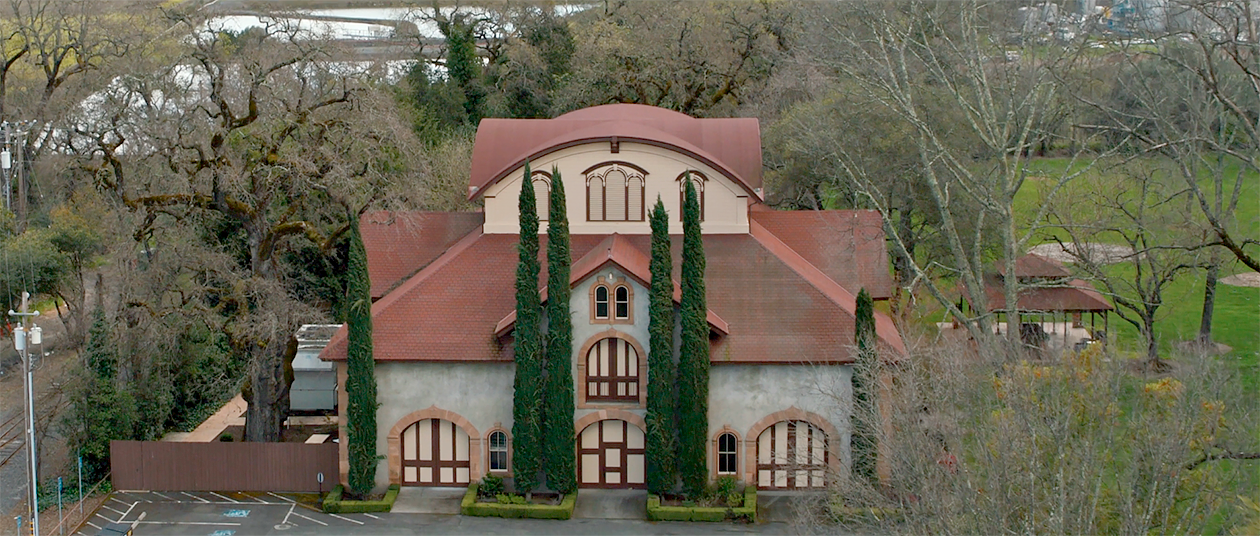 Part of Bale's dowry to the couple included 540 acres of land north of St. Helena. Krug planted a vineyard there and started what is now California's oldest winery. James Moffitt purchased the winery in 1894 from the Krug estate. In 1943, Robert Mondavi convinced his parents, Cesare and Rosa Mondavi, to purchase the inactive winery from Moffitt. Robert began his career there, along with his younger brother, Peter. Robert eventually left to create his famous brand in 1966, while Peter's descendants—his sons Peter Jr. and Marc continue to own and operate Charles Krug.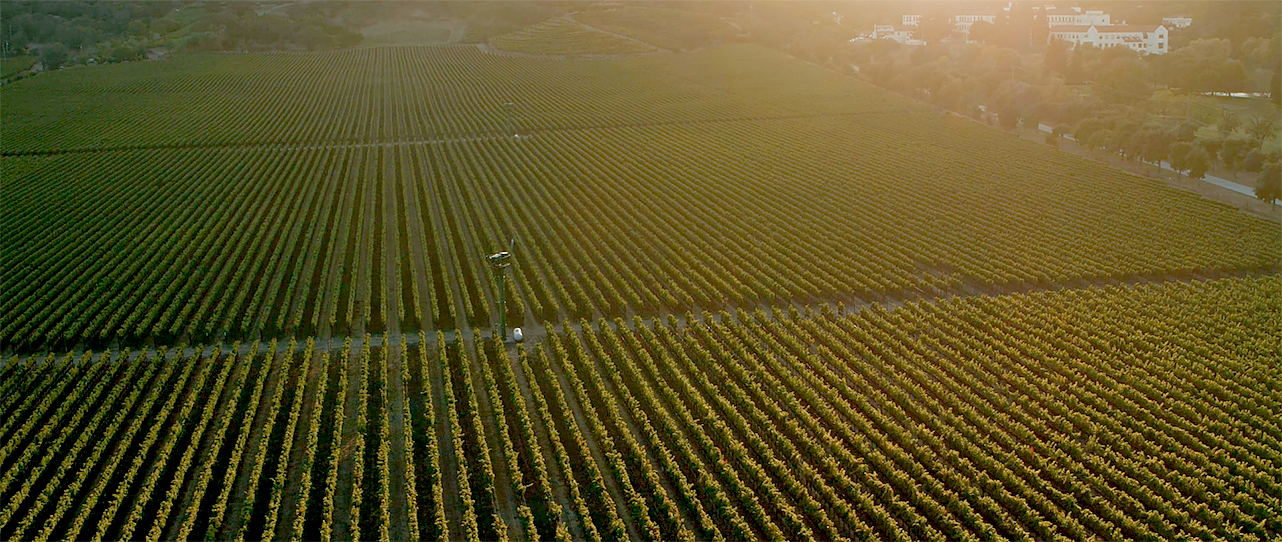 Today, Charles Krug Winery owns 850 prime Napa Valley acres from Carneros to Howell Mountain. Five hundred of those acres are sustainably farmed vineyards. Acclaimed winemaker Stacy Clark joined Charles Krug in 2011. She is noted for seeking balanced, restrained wines. This offering reflects that style, with a veer to approachability rather than insistence.
Charles Krug Peter Mondavi Family Reserve Generations, Napa Valley 2018 delivers subtle elegance. There is Bordeaux-blend bite from blackcurrant and dark fruits, but it is muted by moderate tannins and acidity and cloaked in a robe of tasty oak. Pair with beef—a porterhouse steak, grilled sirloin, T-bone, ribeye; lamb, lamb steaks with Greek-inspired tomato sauce; veal; poultry, but not fried—turkey and duck could work; pork tenderloin, pork chops. Cheese—versatile; pair with brie, camembert; farmhouse, cheddar, comté; blue cheese—roquefort or pyramid of valençday. $60-75