Deep gold color; caramel, almond on the nose; caramel, honey, raisin, fig, Meyer lemon on the palate.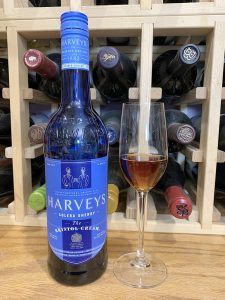 Sweet sherry, 135 g/L residual sugar. Full body, extremely creamy in the mouth. Sherry evaluations do not track the same way as regular wine. Richness, smoothness, creaminess dominate the tasting experience. This is a traditional blended sweet sherry—80% palomino, 20% pedro ximenez grapes. The palomino provides the base, the pedro ximenez provides the sweet. The wine is aged in American oak using the traditional system of soleras and criaderas system. 17.5% ABV
Harveys began in Bristol in 1796 by merchant William Perry. During the 19th century, Harveys became the largest importer of sherry from the Bay of Cadiz to the port of Bristol. John Harvey II and his brother Edward created Harveys Bristol Cream in 1882. The wine was shipped from Spain and blended in Bristol, England. Since the late 1960s, the sherry has been made and bottled in Spain instead of England.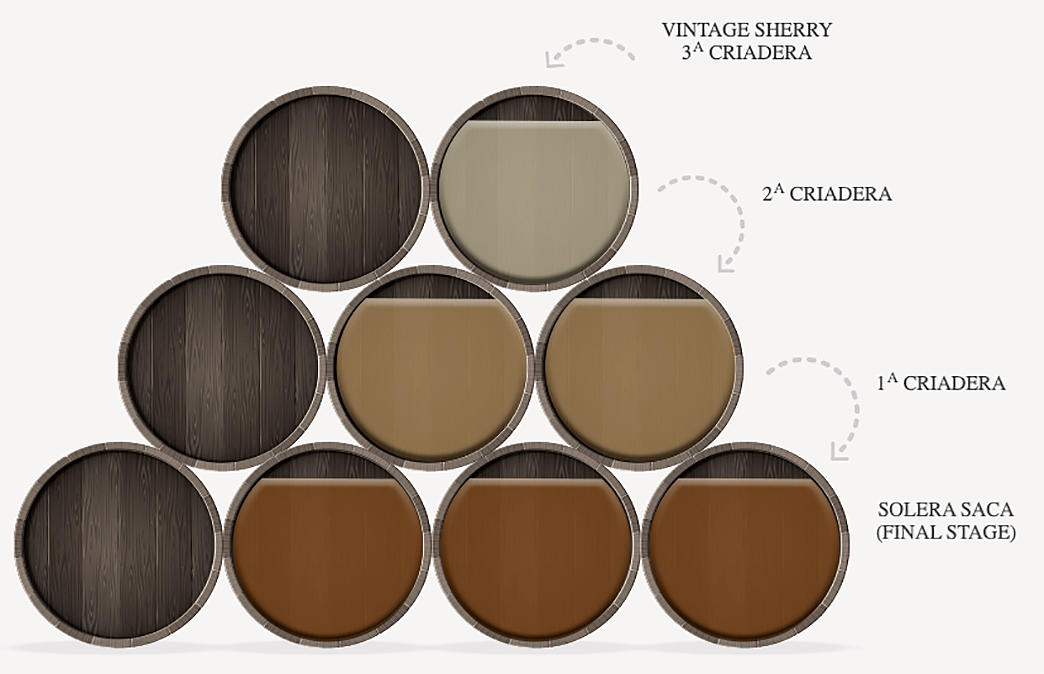 Harveys vineyards are located in the picturesque Jerez region of southern Spain. "Sherry" is a corruption of the English pronunciation of Jerez. Southern Spain is the home of the "Golden Triangle" of sherry production. The triangle points include the cities of Jerez to the north, Sanlucar de Barrameda to the west and near the Atlantic Ocean, and El Puerto de Santa Maria to the south. Each has its unique microclimate that affects the style and character of the sherry produced from the grapes farmed there.
Harveys The Bristol Cream Solera Sherry is the best-selling sherry in the world. The Harvey family sold to Beam Global in 2010, then to Grupo Emperador Spain S.A. in 2015, which is owned by Alliance Global Group of the Philippines. Alliance Global is a large holding company with activities in food and beverage, restaurants, gambling, and real estate development. It is one of the largest companies based in the Philippines.
Harveys The Bristol Cream Solera Sherry is sweet, delicious, very creamy, elegant, delicious. It has pretty much defined the cream sherry market for well over a century. A few sips will explain why. Serve chilled or on the rocks, also is an ingredient in cocktails. Enjoy on its own or as an aperitif; pair appetizers and snacks; on charcuterie board with cured meats and mature, hard cheeses. $15-16