Medium purple color; red berries, blackberry, some orange peel and herbs on the nose; cherry, plum, blackberry, blueberry, pepper and licorice on the palate.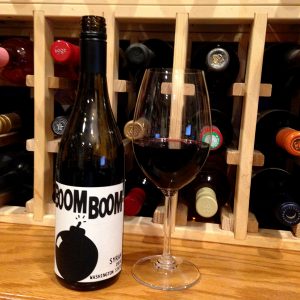 Dry; light in the mouth for a syrah; very straightforward with nice fruit; very little complexity and depth, but nice for the price. This is mostly syrah—95% to 96%—with some viognier and grenache for aromatics and depth thrown in. Very smooth, very easy drinker, not a wow wine, but easily a pizza night pour.
Winemaker Charles Smith is a self-taught wine wunderkind. He started out managing rock bands, including the famed Danish duo The Raveonettes. In 1999, while on a road trip to Walla Walla, WA, he met a winemaker who convinced Charles to start making his own wine. In 2001 he released 330 cases of his first creation. Eight years later, he was named winemaker of the year by Food & Wine magazine. Seattle Magazine named Smith "Winemaker of the Year" in 2010. Wine Enthusiast named him winemaker of the year in 2014.

That is a lot of big-time baubles early and quickly in a career. In late 2016, Smith cashed in by selling his brands to Constellation Brands, world's largest winemaker, for $120 million. Smith remains as a consultant to the brand and retained ownership of K Vintners.
In addition to Charles Smith Wines, other Smith-founded brands include: Sixto, Charles & Charles, Vino, Wines of Substance, Secco Italian Bubbles, and Casasmith. Google K Vintners for link to a neat opening video with Charles Smith laying out his mission.
Designer Rikke Horff, a longtime friend of Smith, designs the labels for Charles Smith Wines.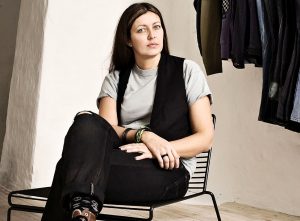 Three tasting rooms demonstrate Smith's Washington embrace: Charles Smith Wines Jet City is located next to main runway of Boeing Field in Seattle, Downtown Walla Walla is located in converted auto-repair warehouse and invites sidewalk seating in Walla Walla, K Vintners Tasting Room is located at the base of the Blue Mountains on historic farmland homesteaded in 1853 and adjacent to a farmhouse built in 1872.
Charles Smith Boom Boom! Syrah Washington State 2016 is very easy drinker. Lacks depth and complexity— will not challenge you, so drinkers put off by aggressive reds will have no problem with this. Pair with lamb, rare roast beef, grilled pork chops, gyros, Asian five-spice pork, Indian tandoori, cheddar cheese. $16-18