Medium yellow color; apple, grapefruit, honeydew melon on the nose; grapefruit, lemon-lime, granny smith apple, passionfruit, minerality on the palate.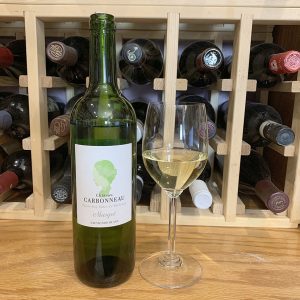 Dry; taut tartness with grapefruit and lemon-lime. Good acidity, but tartness rather than cutting acidity is signature here. This is a Bordeaux blanc, not a New Zealand sauv blanc. Clean and refreshing. Light, soft in the mouth. Very pleasant in the mid-palate, where most of the flavor action occurs. Medium finish, but the tartness fades then sneaks its way into the back of the mouth—something like a delayed echo of the initial tart onslaught; 12.5% ABV.
Blend of 95% sauvignon blanc and 5% sémillon. The Carbonneau vineyard is planted in the Sainte-Foy Côtes de Bordeaux appellation. The appellation is 40 miles east of the city of Bordeaux, on the edge of the Gironde, at the mouth of the Dordogne and the Lot-et-Garonne. It spans 865 acres and is predominately planted in red—being right bank, mostly merlot. Sauvignon blanc is the predominant white, followed by sémillon—the two grapes in this effort. The vines are up to 45 years old.
Margot is Château Carbonneau's line of white wine. It is named after the château's owners eldest daughter. Lulu is their rosé; it is loosely named after their youngest daughter, Lucie.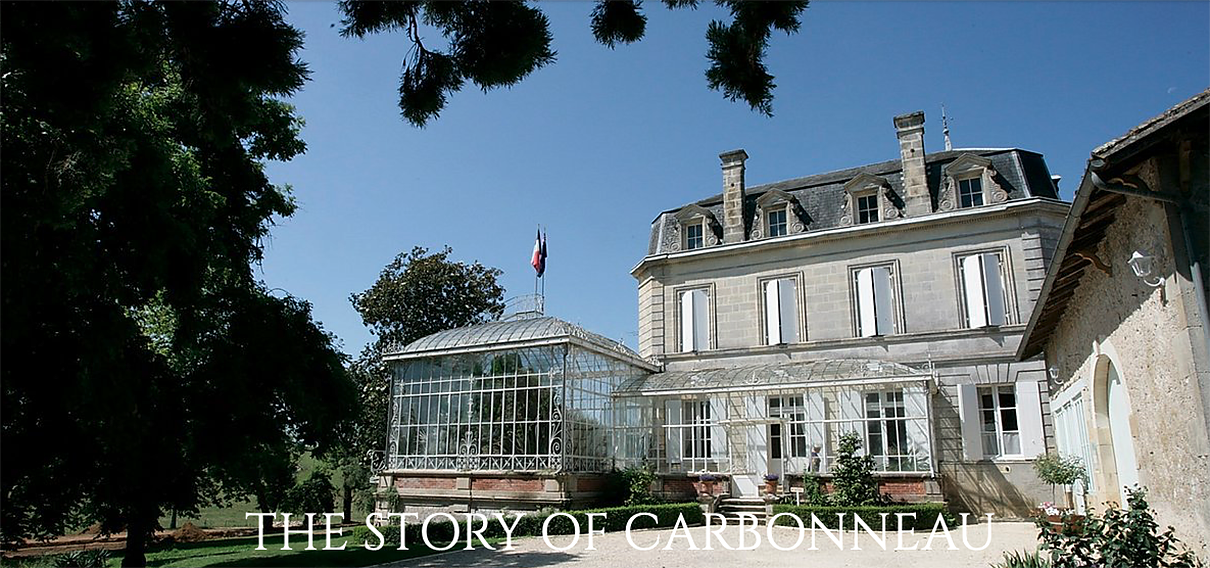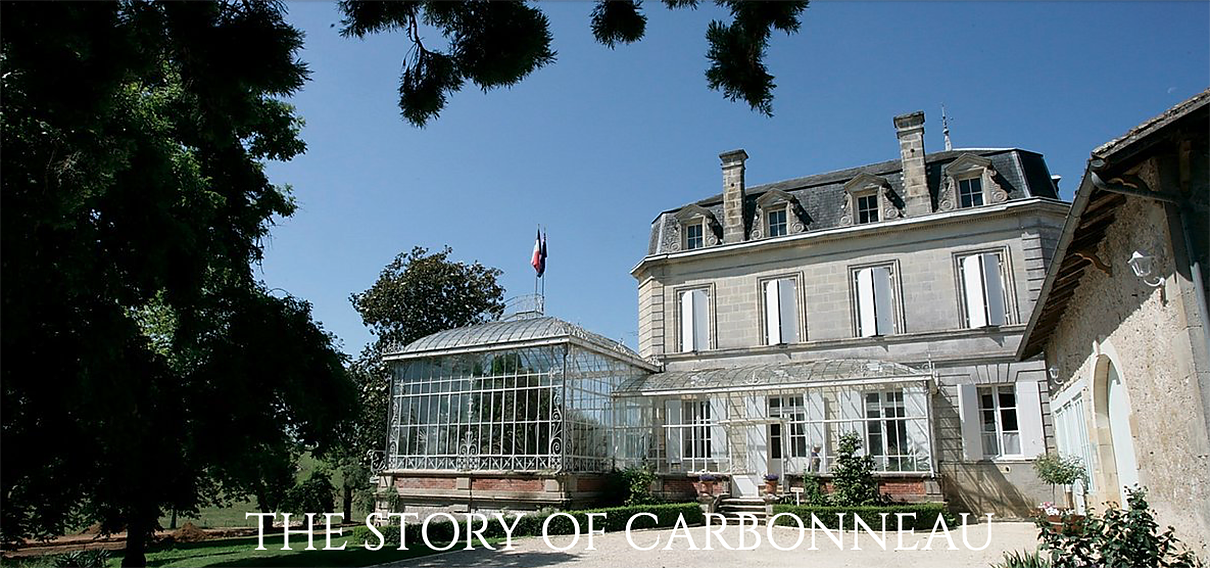 Château Carbonneau is a charming 19th century, 124-acre estate owned by a Franco-Dutch family since 1937. Wilfrid and Jacquie de Ferrier have been in charge since 1992. In the late 19th and early 20th centuries, the château produced both red and sweet wines. Economic disruption in the 1930s ceased wine production—but not grape growing. Wilfrid and Jacquie revived wine production in 1996. Wilfrid was a qualified agricultural engineer. New Zealand school teacher Jacquie had other skills; Wilfrid's kin also had NZ connections by the way. Visit the website to enjoy the whole story.
Times were not easy in the beginning as the couple struggled to revive the château. The website notes: "With no income from the farm, the priority was to turn Carbonneau back into a working unit. Wilfrid, already a qualified Agricultural Engineer was eligible for government help as a 'Young Farmer' and in collaboration with the Department of Agriculture worked out a plan that would set the property back on its feet again. However, this took several attempts and it wasn't until part of the project involved welcoming tourists that the figures looked promising. We were in reality the first 'agro-tourism' project to be validated by the Department in Gironde. Meanwhile, to keep the wolf from the door Jacquie sold children's smocked clothing and gave piano lessons—skills of self-respecting New Zealander!"
Cattle raising is another part of the way to make the château work. Twenty Aquitaine Blond cattle share the most fertile parts of the estate with wines. The cattle provide natural manure-based fertilizer for the farm.
Château Carbonneau Margot Sauvignon Blanc 2016 is easy drinker with superb tartness rather than tongue cutting acidity. Vibrant with comfortable, round mouthfeel amid the tartness. Excellent QPR (quality-price ratio). Pair with lighter fish cooked in cream sauce or on a grill; oysters; vegetarian fare; appetizers and snacks; baked white chicken in white sauce; pork. Will work very well on its own, well-chilled, on porch, patio, pool side, pier, deck—throw in some melon balls or a raw vegetable platter for breezy way to spend a summer day. $11-12