Pale yellow, translucent pink color; cherry, cranberry, pomegranate, crushed stone on restrained nose; tart strawberry, delicate red fruits, peach, lime, grapefruit on the palate.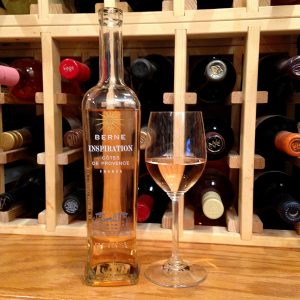 Dry; zesty acidity (3.4 pH); medium-full body for a rosé; soft on the palate; emphasizes fruit rather than crispness; 13% ABV. Light, precise, dainty flavors evolve to meandering finish. Blend of 70% grenache, 20% cinsault, 10% syrah
Château de Berne's soil has high proportion of sand, which give its rosé zesty notes. The Château de Berne website notes: "Nestled in the hills of Provence, vines have been grown on the Château grounds since Roman times. Situated on the Aurelian Way, a Roman road formerly linking Italy and Spain, the vineyard was also a trading post for wines. Sheltered by acres of pine forests and lavender fields and enjoying over 3000 hours of sunshine a year, our grapes enjoy the cooler Provence nights which slows their ripening and helps produce this perfect range of Provencal rosés."
In the 11th century, the Count of Toulouse donated the estate to St. Bernard. The monks nurtured the soil. The estate was extensively rebuilt in the 18th century by the Estellon family. It was further restored in 1960 and then again in 1985 when 79 acres of vines were replanted. Since 2007 the estate has been owned by a British businessman; the website does not name him.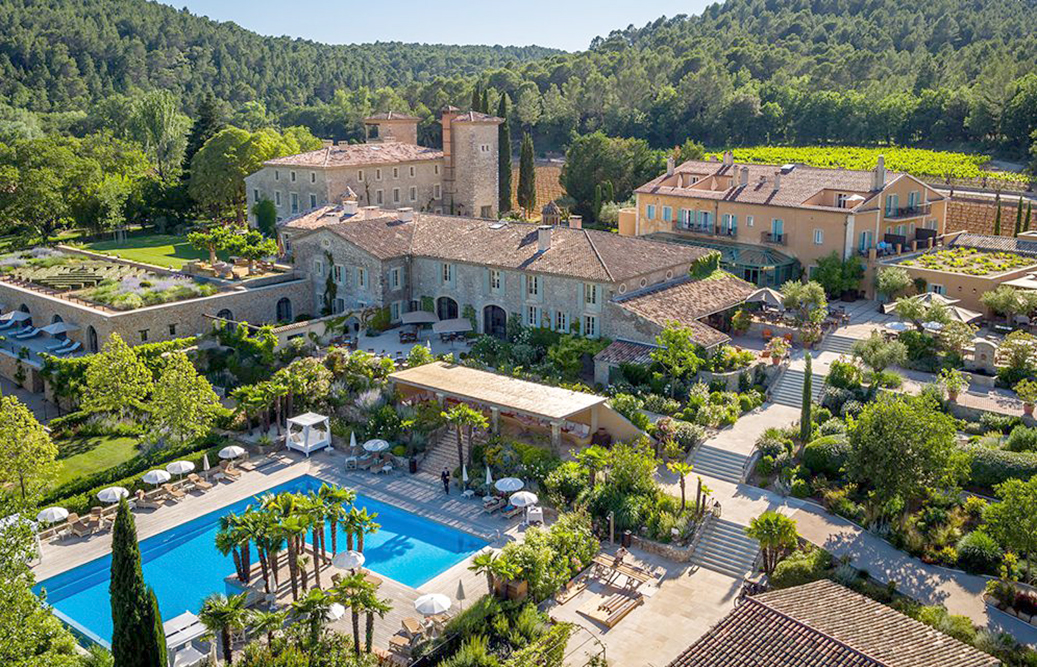 The Provence region is west of Monaco and Languedoc-Roussillon in southern France, along the border with Spain. Saint Tropez and Nice are principal towns. Wine has been made there for 2,600 years, since the Greeks founded the city of Marseille. The wine region, thus, reflects influence of Greeks, Romans, Gauls, Catalans, Savoyards, Spaniards and Italians. It is this millennia-deep knowledge that helps make Provence wines special.
The Côtes de Provence AOC covers more than 85 communes (small cities or townships; the name has nothing to do with Communist political ideology). The Côtes de Provence ("côtes" is the French word for coasts) accounts for 75% of wine production in Provence and 80% of that production is rosé. Provence is virtually a synonym for rosé in French wine. Grenache and cinsaut are the major grapes used in the region, although carignan and syrah also are allowed. By AOC rule, at least 20% of the wine must be made using the saignée (bleed) method in which some of the juice is bled from the must (freshly pressed juice) in order to provide concentrated phenolics, color, and flavor of the red wine.
Château de Berne Inspiration Côtes de Provence 2017 is lovely textbook expression of Provence rosé and comes in a striking bottle—Provence is famous for both rosé wines and distinctive bottles. This very versatile wine that can pair with light salads and light pasta dishes; raw and lightly cooked shellfish; grilled fish. $20-22