Pale copper color; strawberry, orange peel, flowers on the nose; strawberry, blood orange, plum, blueberry, minerality on the palate.
Dry; light and fresh in the mouth. Fresh acidity. Subtle, understated but tasty, tangy fruits. Blend of grenache, syrah, cinsault. Mechanically harvested in early morning. Short maceration before pressing to evoke the light color. Temperature-controlled fermentation. Malolactic fermentation blocked to preserve freshness. Vinified in temperature-controlled stainless steel vats. 13% ABV
"Château" is the leading and the oldest of Château de L'escarelle's wine brands. They produce a white and red offering in addition to this rosé under the Château label. They also produce a magnum of the rosé, but not magnums of the red or white.
Château de L'escarelle's 250 acres of vines lie in the middle of 2,500 acres of protected countryside in the heart of Provence. The vines are planted in limestone soil on terraces sparated by dry stone walls at altitudes of up to 1,640 feet and naturally follow the shape of Escarelle's hills and the Montagne de la Loube mountain. Variations in altitude contributes to the special character of Château de L'escarelle wines.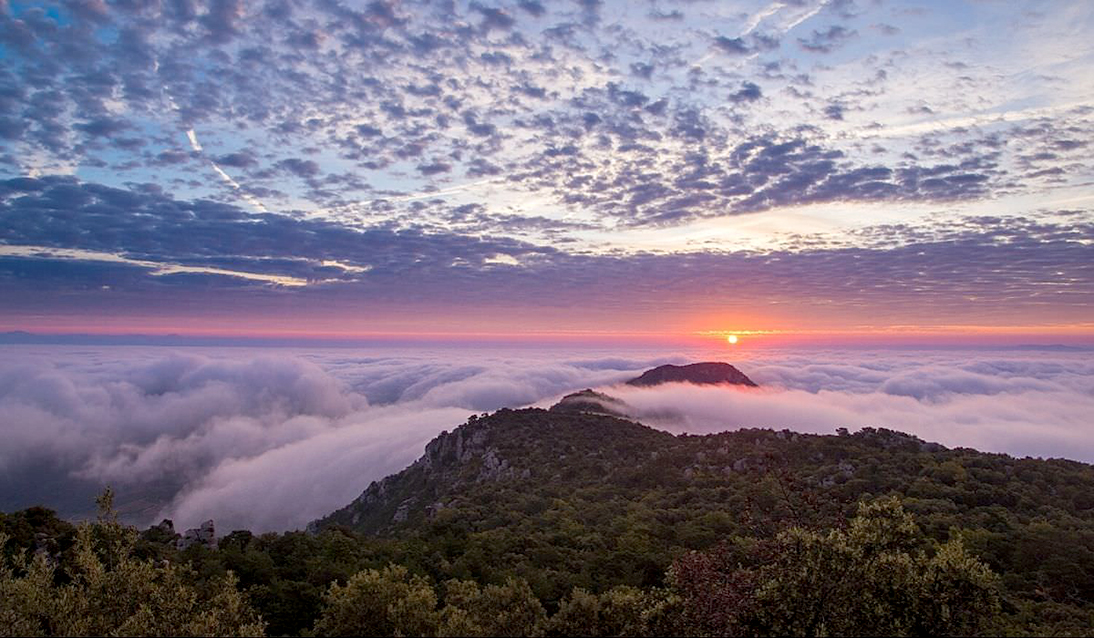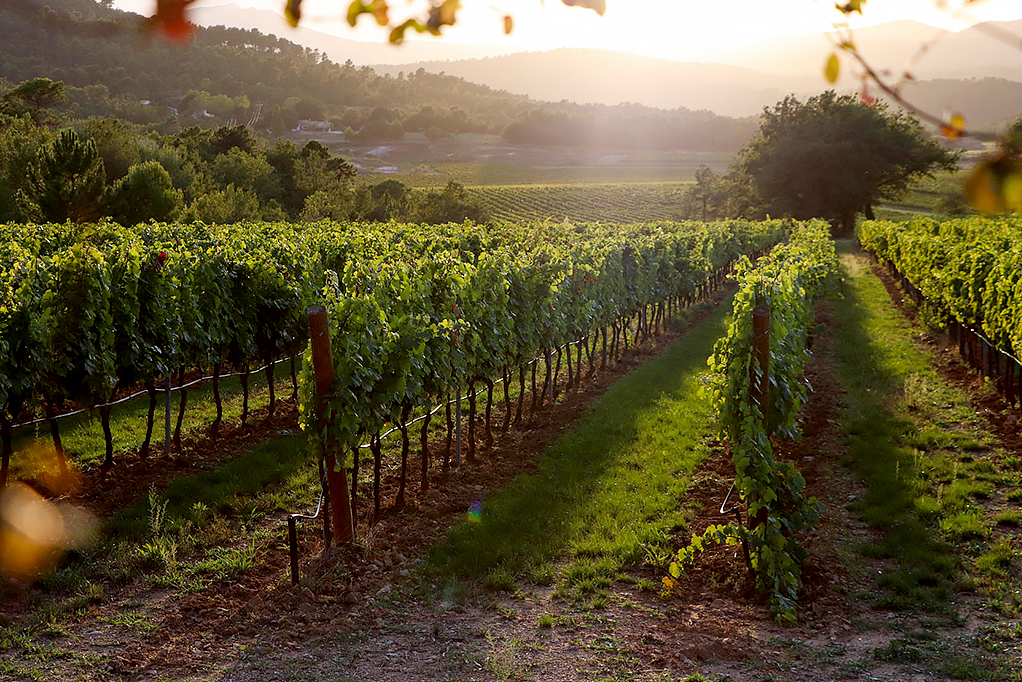 Yann Pineau, a French businessman and environmentalist, purchased the property in 2014 and vowed to preserve the natural environment of the château. Peneau made a significant investment in updating the winery and converting the entire estate to organic farming. Escarelle's first certified organic wines were released in 2021. The château holds the Haute Valeur Environnementale certificate, France's most stringent environmental certificate. Alexandre Griveau is the winemaker. Valérie Maquet is the Château de L'escarelle director.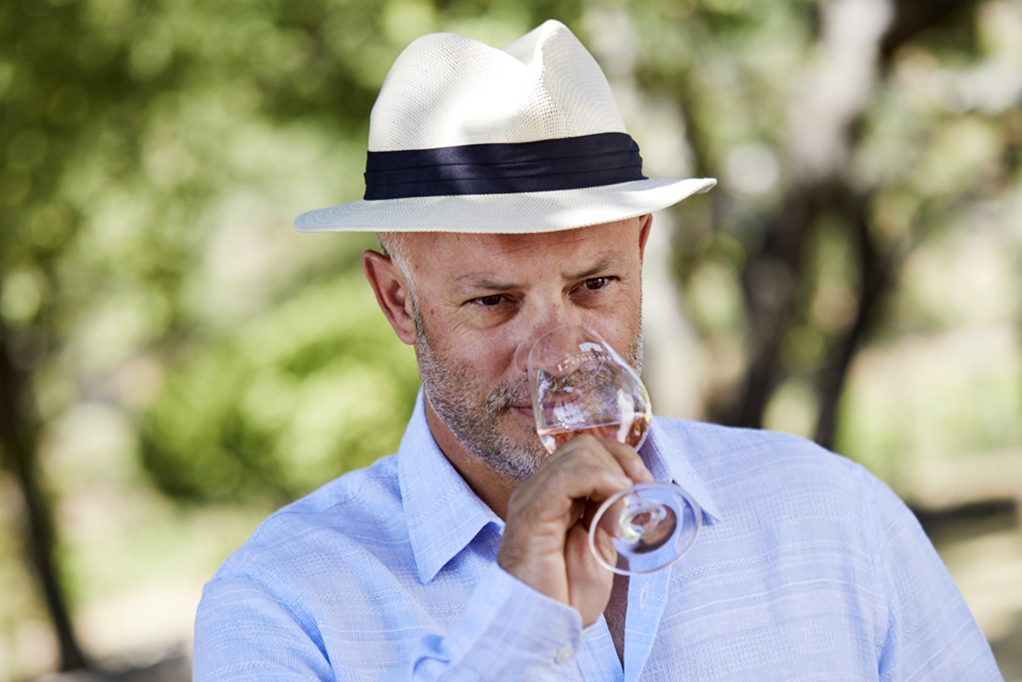 Château de L'escarelle Propriétaire Récoltant Vin de Provence 2021 delivers delicate gourmet light red fruits. The syrah, grenache, and cinsault have a brief encounter with their skins to develop its understated copper color. The winemaker avoids malolactic to encourage freshness and purity of the fruit. No butter or oak interferes with its elegant presentation to your palate. Works delightfully as an aperitif with its lovely color and delicate, delicious taste. Pair with light fare—garden salads; light fish. $18-25
Château de L'escarelle website