Deep ruby color; tart cherry, blackberry, pepper on the nose; tart cherry, raspberry, cranberry, strawberry, licorice, black pepper on the palate.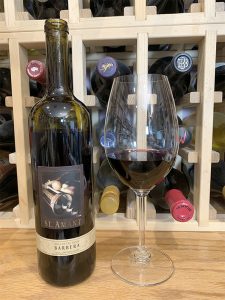 Dry; very smooth and delicious with elegant mouthfeel. Polished, well-balanced, juicy. Very approachable for a big, bold, medium-full-bodied wine. Good acidity you expect from barbera (3.30 pH). Barbera is the food wine of Piedmont, where it is the most widely planted red grape. Very reserved tannins—another Barbera characteristic—so no need for decanting you can begin enjoying this soon after opening. 14.5% ABV
The St. Amant story begins in the 1970s with Tim Spencer and his wife, Barbara St. Amant Spencer. She remains the owner today with her son, Stuart, the winemaker, a job he has held since his father's passing in 2006. Tim Spencer came from a dairy and farming family, but not from a winemaking family. Tim purchased 43 acres in the Jackson Valley of Amador County in 1970 and, in addition to regular farming, believed zinfandel groups would do well of 30 of his acres.
Tim partnered in a fine wine shop in the mid-1970s, fell in love with wine—especially Portuguese port wines. While others planted cab and chard, he branched into Portuguese grapes. After some adventures you can read about in depth on the webpage, he started and named his wine-making operation after his wife's maiden name. The produced their first vintage port in 1981.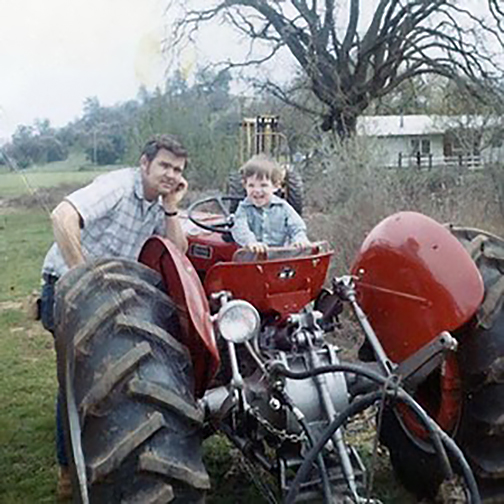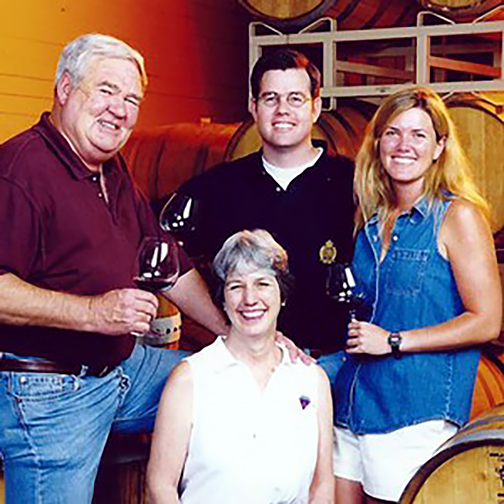 Success selling his zinfandel grapes for others to make white zinfandel helped the Spencer business take off in the late 1980s, and they opened their own winery in 1990. They shifted operations to Lodi in 1992 and their winery there in 1996. Again,  enjoy he entertaining full story on the winery website.
The grapes for this effort come from a 48-year-old vineyard planted by third-generation winegrower Ted Leventini for Gallo Hearty Burgundy. The website notes: "In 1998, after cooking dinner for a family wedding, he con- vinced us that we needed to make a few barrels of wine from his vine- yard. That first vintage won countless awards and sold out in months. The rest is history and this wine has since been a very popular and delicious wine in the St. Amant portfolio."
St. Amant Winery Tools of the Trade Barbera, Lodi Appellation 2019 floods your mouth with rich, deep red fruit flavors and food-friendly acidity. Some earth and herbal notes give its notes of character and depth. Delicious and well-priced. Pair with pasta, pizza, Italian cuisine in general; beef dishes, especially rich, dark cuts; fatty processed meats—salami, sausages; mountain ham, patés, terrines; lamb; mushrooms; salmon; charcuterie board is superb pairing. Cheese—blue cheese is classic; Toma-style cheeses and castelmagno; fondita; robiola; versatile barbera pairs with a range of cheeses, especially Italian cheeses. $19-20