Pale salmon color; melon, citrus, some red berries, rose flowers on the nose; citrus, strawberry, raspberry, minerality on the palate.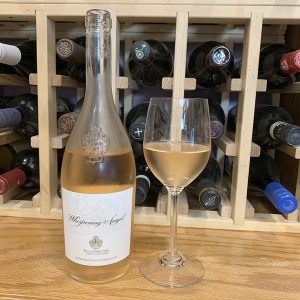 Exceptionally dry; delicate and delightful style. Medium body, wonderfully smooth texture. Velvety mouthfeel becomes more pronounced as the wine matures with air in the glass. While this drinks more like a white than a rosé, this is a Provence rosé with long pedigree. This also was the last vintage made by legendary winemaker Patrick Léon before his death. A beautiful and entertaining video on the website features Léon.
Blend of grenache, rolle, cinsault, tibouren (lesser grapes change with the vintage, but vintage-to-vintage primarily is grenache). Château d'Esclans is located in the center of the Department of the Var in the Provence-Alpes-Côte d'Azur region of southeastern France, where the majority of Provence AOC rosé is made. Marseille is the major town, the French Riviera and Saint-Tropez the best known areas. Château d'Esclans is north of Saint-Tropez and west of Cannes.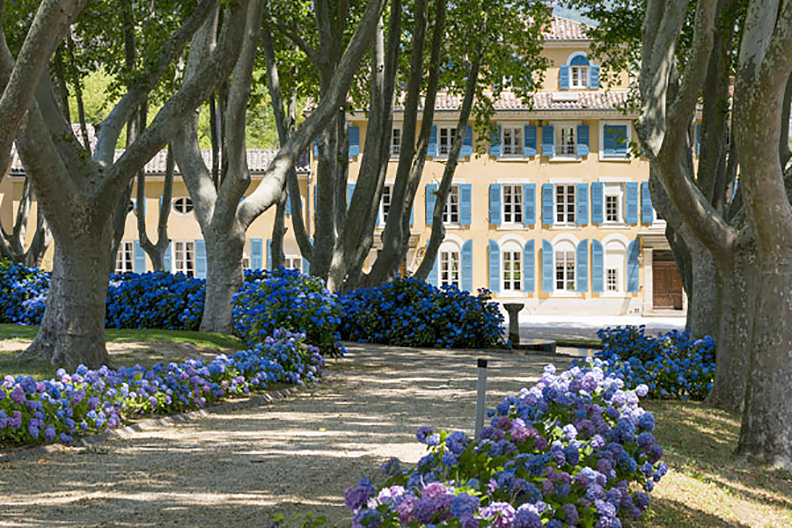 Château d'Esclans traces its history back the the 12th century. Today, only the cellar remains from the original property. The Perraud family owned the property from 1955 to 1994. A Swedish pension fund owned it after that. Sacha Lichine acquired the property in 2006 and Patrick Léon became the winemaker. Léon was the winemaker at Mouton Rothschild before creating Whispering Angel in 2006. Today there are 183 acres of vineyards on the 659-acre property. Grenache is the primary grape. Some of the vines are more than 90 years old. Grapes in this wine came from the estate and from local growers.
Château d'Esclans Côtes de Provence Whispering Angel Rosé 2018 is bright, round, fresh. Quality Provence rosé from acclaimed winemaker. Well-known, built for export brand—you can buy it at Sam's Club—but very solid. They may make a lot of this elegant, refined wine, then price it well. Those things are not mutually exclusive. This is reliably superb value year after year. Works as an aperitif, of course, also as a summer sipper. Pair with seafood, shellfish, lighter meats. Rosé soars in popularity. Provence is epicenter of world's rosés. This is one reason why. ($22-25)
Château d'Esclans website with nice video of all steps of wine production