Medium ruby color; mocha, blackcurrant, blackberry, violets on the nose; raspberry, blackberry, plum, meat, minerality, pepper, spices on the palate.
Dry; refined tannins that don't don't really hit you until the finish. Appropriate acidity. Medium body. Blend of 46% mourvèdre, 31% syrah, 18% grenache, 5% counoise. Fermented in large—1,500 gallon—open-top, wooden fermenters and closed stainless-steel fermenters. Moved to barrel for complete malolactic fermentation, then spent a year in 1,200-gallon French oak foudres. The result is reserved oak influence, dusty texture in the mouth; 14.5% ABV.
Polished, substantial effort. This is the flagship wine at Tablas Creek. Founded in 1989, Tablas Creek is the pioneer in California "Rhône Rangers" movement. It combines two wine families—the Haas family of Vineyard Brands and the Perrin family of Château de Beaucastel in Chateauneuf-du-Pape in the southern Rhône. After a four-year search, they chose the Adelaida District in Paso Robles because of its similarities to the southern Rhône. Then followed an extensive program of importing vine cuttings, building a grapevine nursery, and creating an estate from scratch.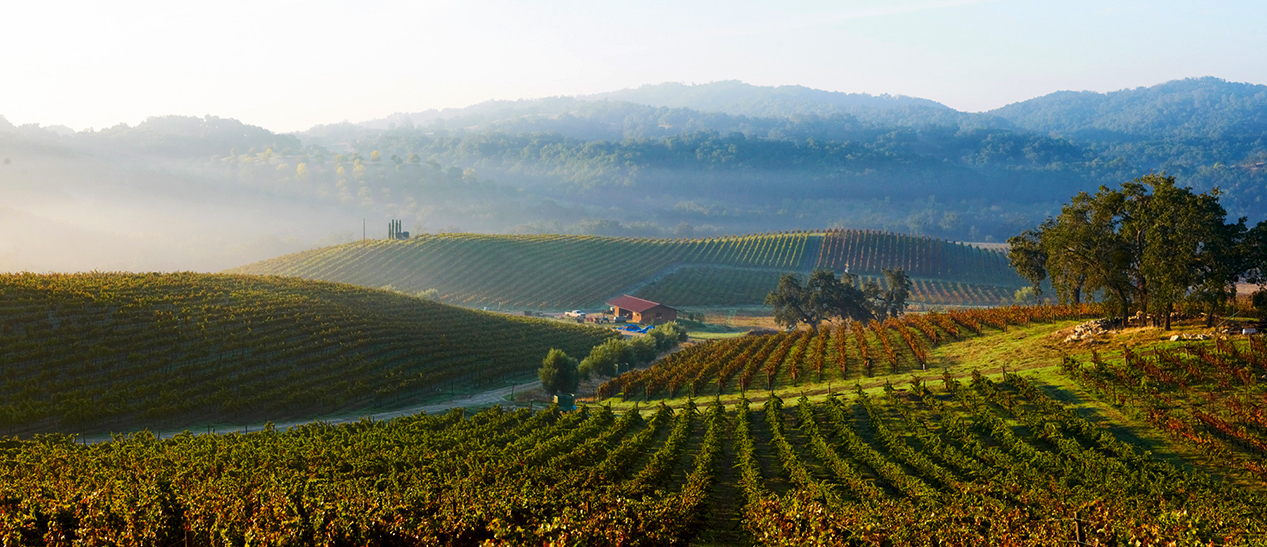 The grapes in this blend are classic Rhône varieties. They were imported from France from the Perrin estates, then passed a three-year USDA testing program. They then were propagated and grafted in an on-site nursery and used to plant the organic estate vineyard. The result has been a world-class wine produced in an ascendant AVA. I am not a devotee of wine scores, but this Tablas Creek effort consistently scores in the mid-90s. Give it a try.
Jason Hass is the partner and general manager at Tablas Creek; his father and founder, Robert, died in 2018 at age 90. Jason holds a degree in economics from Williams College and a masters in archeology from Cornell. After managing a tech company in Washington, DC, he returned to the family wine business in 2002. Neil Collins is the lead winemaker. Collins was born in England. He started as a chef, then turned to winemaking in California. He has overseen the organic vineyards and the winery since 1998. Chelsea Franchi is the senior assistant winemaker.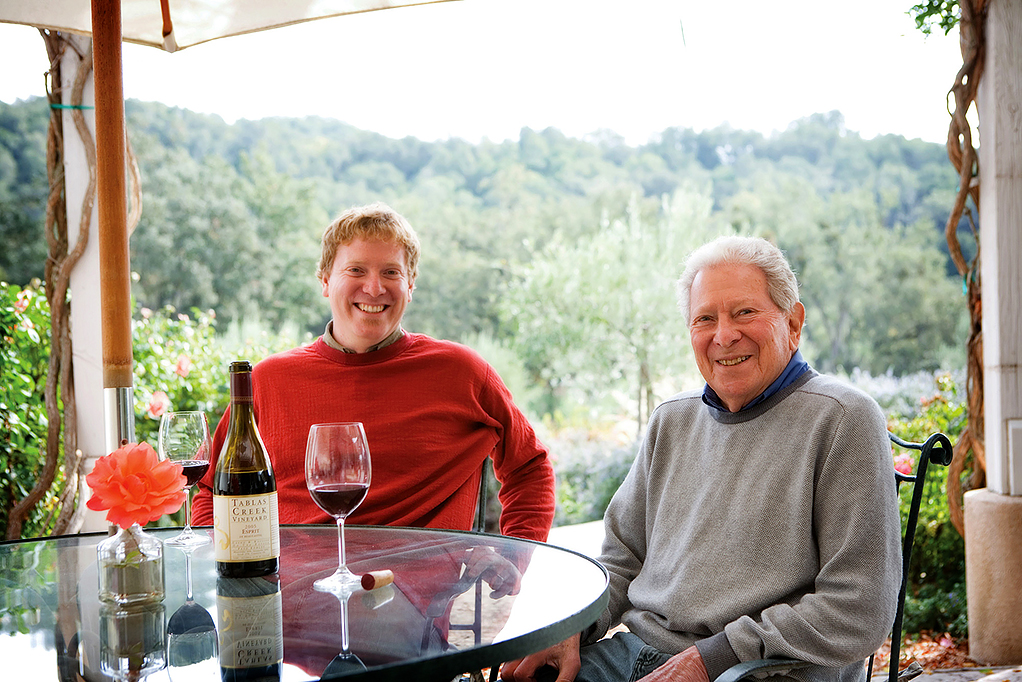 Collins notes there is more grenache than usual in this vintage, which contributes to the plum notes and may have tapped down the tannins. This is not a classic Rhône GSM—grenache, syrah, mourvèdre—wine, but it is close, which is what Tablas Creek was created to do. I did not decant—it was well behaved on pop and pour—but subsequent glasses and exposure to air brought out more nuances and complexity. I would decant if I had a do-over.
Tablas Creek Vineyard Esprit de Tablas, Adelaida District, Paso Robles 2016 is serious and seriously good southern Rhône style wine from Paso Robles. Tasty fruit, seamless on the palate with nice up-tick of refined tannin on the finish. Tangy elements serve well in food pairing. Pair with smoked meats; barbecue; red meats in general; wild game; salmon with rich sauce. Not as well suited for lighter meats—chicken, turkey, pork. $54-59