Pale ruby color; raspberry, cherry, strawberry, baking spice on the nose; cherry, blueberry, strawberry, raspberry, earth, toasted oak on the palate.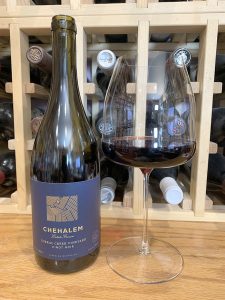 Dry; soft, refined tannins; excellent acidity (3.46 pH). Light-medium body. Smooth easy drinker. 100% estate-grown from Chehalem's Corral Creek vineyard. Destemmed, followed by a week of cold maceration. Fermented in open-top stainless steel tanks for two-plus weeks. Aged 11 months in French oak, 40% new. 13.6% ABV
Grapes for this effort come from the Corral Creek vineyard, 30 minutes from downtown Portland. Grapes grown on the renowned Scott Henry trellising system, an interesting "way into the weeds" note. The vineyard is one of the most photographed vineyards in Oregon. It houses the solar installation, the raptor perches, and eco-zone set-asides.
The vineyards and winery were LIVE certified in 2008. LIVE certification acknowledges socially responsible winegrowing and winemaking in the Pacific Northwest. Chehalem earned B Corp Certification in 2018—B Corp determines companies ensure they meet the highest standards of social and environmental performance.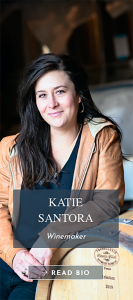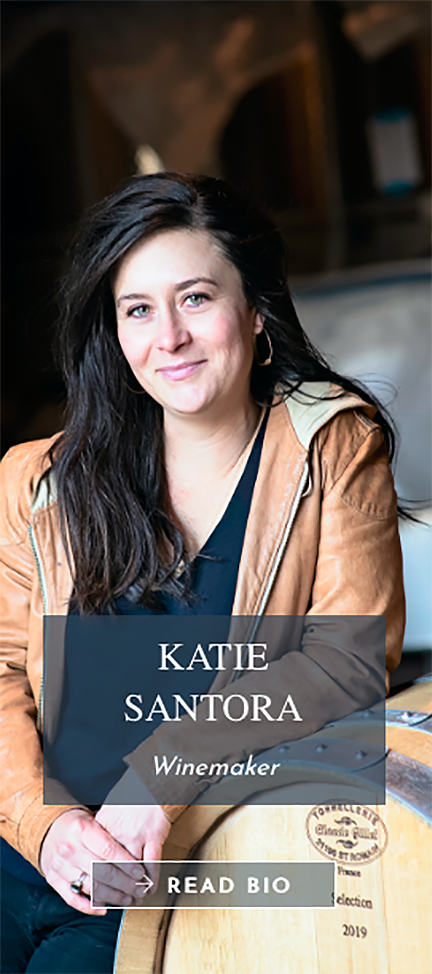 Katie Santora is the winemaker. She worked as the assistant winemaker at Chehalem beginning in 2012. This is her second vintage as chief winemaker. Santora earned her degree at UC Davis majoring in enology and viticulture. Her admirable philosophy is minimal processing, allowing the fruit to speak for itself.
The vineyard/winery started in 1980 when the Peterson-Nedrys family purchased the property and planted pinot noir and chardonnay grapes. The Howieson family planted the first grapes in the Corral Creek area in 1983. In 1990, Chehalem harvested the first grapes at Ridgecrest. In 1993, Bill Stoller purchased his family's estate in Dayton and joined Chehalem.
Bill Stoller then embarked on a noteworthy career in the region, gaining complete control of Chelalem in 2018 by purchasing Henry Peterson-Nedry's interest following a 24-year partnership with Peterson-Nedry. Stoller comments on the website: "Harry Peterson-Nedry has been a mentor to me," said Stoller. "When Harry first asked me to be an investor, I saw an opportunity to help fund a friend's dream and the chance to be a part of something with the potential to be iconic. As we enter this next chapter, I am honored to shepherd CHEHALEM's legacy."
"No one understands more how special the CHEHALEM brand is, how much passion and rigorous work it has taken, how much collaboration with other Willamette Valley pioneering wineries has gone on, than Bill," said Peterson-Nedry. "I take comfort knowing he will respect its heritage in a way that no one else could.".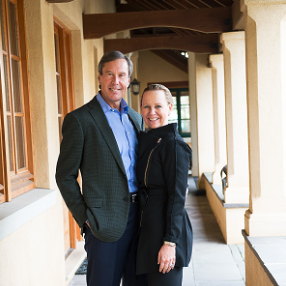 Stoller is the founder and CEO of The Stoller Group, also the president and vice-chairman of Express Employment Professionals, and founder and CEO at Xenium HR & Employer Services. A native Oregonian, Stoller holds a bachelor's degree in Business and Economics from Pacific University and an MBA from Portland State University.
Chehalem Pinot Noir Corral Creek Vineyard 2019 is soft and subtle easy drinker. Delicate, nuanced, ethereal. Excellent example of Washington pinot—compare with the heavier California efforts where power is pushed and fruitiness dominates. Pick which style you prefer. With its reserved alcohol, very food-friendly. Enjoy by itself or with cheese/charcuterie board. Pair with fish and seafood—salmon and lobster are classic, as are fatty fish; fresh vegetables; chicken in cream-based sauces; rabbit; paté. Avoid rich dishes as they will overpower lighter-bodied pinot such as this. $50
Nice videos tell Chehalem story (scroll to the bottom of the page)