Pale ruby color; raspberry, cherry on the nose; strawberry, cherry, raspberry, plum, oak on the palate.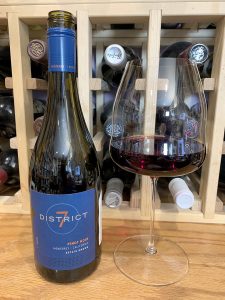 Dry; mild tannins; smooth easy drinker. Medium body. Pleasant pinot for the price. Not extraordinary, but if you want extraordinary you will pay three-plus times the price. Works as an everyday, good enough wine. Milder and more approachable than a California cab at this price point. More assertive and distinctive than a merlot at this price point. Falls in the Argentine malbec category, but softer and more fruit. Clearly worth a try. 13.5% ABV
This is label of Scheid Family Wines, an operation started by patriarch Al Scheid in 1972. In the beginning, Scheid only sold grapes to other wineries. It has grown into a successful family winery that bottles five different labels: Scheid Vineyards, District 7, Metz Road, VDR, and Stokes' Ghost. The District 7 label references California's official designation for where the vineyard is located.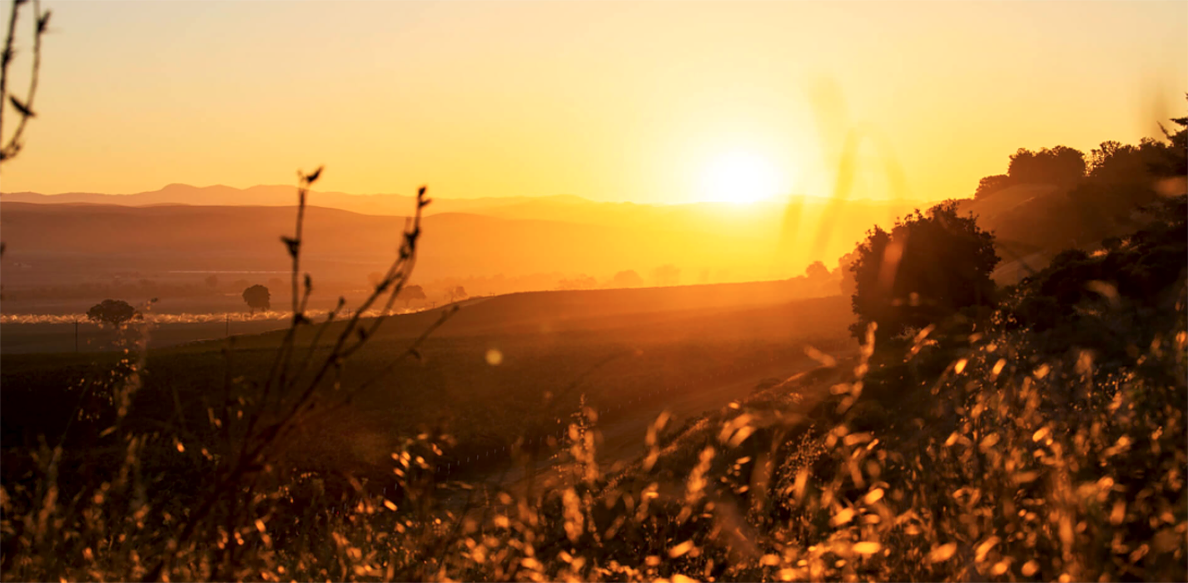 District 7 takes pride in its commitment to sustainability, certified by the California Sustainable Winegrowing Alliance. The website notes: "Our family has farmed wine grapes in Monterey County, California since 1972. We are committed to cultivating a sustainable future from grapes to glass and as caretakers of our estate grown vineyards, we intend to do just that. Today, we are the proud stewards of 11 certified sustainable vineyards along with a state-of-the-art winery that is entirely powered by renewable wind energy. At our core, we strive to grow and produce delicious wines in a way that is good for the environment and good for our community." Visit the website's sustainability pages for inspiring full story.
District 7 Pinot Noir 2018 is tasty, easy drinker. Not sophisticated or complex, but easy, low-maintenance palate pleasure. A nice wine quaff when you don't want to think about the wine you are drinking. Pair with salmon; pork; lamb; soft cheese. $14-18