Medium pink-cherry red color; red apple, peach, strawberry, bread yeast on the nose; strawberry, red watermelon, cantaloupe, cherry bubblegum on the palate.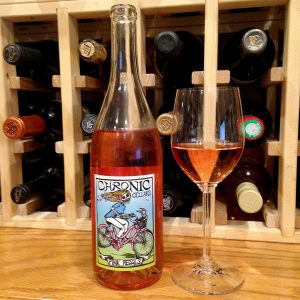 Dry; crisp, refreshing rosé with juicy summer red fruit flavors. Interesting lime/acidity notes contrast with the strawberry and watermelon, giving it unexpected complexity, especially at its price point. Medium body; plump texture in the mouth. Blend of 87% grenache, 13% syrah.
Nancy and Doug Beckett founded Peachy Canyon in Paso Robles in 1988. Brothers Josh and Jake Beckett grew up working at all the tasks in their parent's winery and, in 2004, they combined their skills to make wine using the best—or "chronic"—grapes to make wine for people who, like the brothers, don't take themselves too seriously. Chronic Cellars as a company independent of Peachy Canyon followed.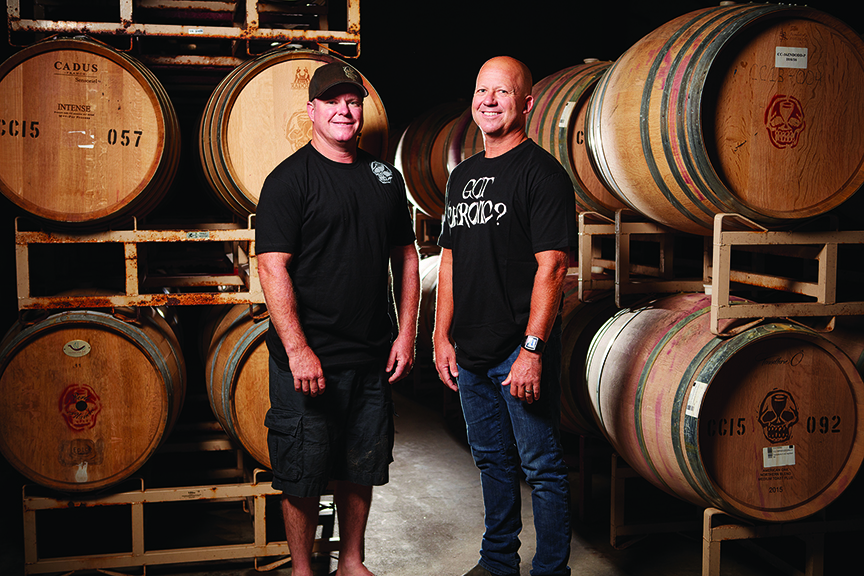 Josh is the winemaker, using skills he developed at the family winery and a stint at Cape Mentelle Winery on Australia's Margaret River. Jake is the grape grower. He also worked at the family winery to learn the trade; today he grows some of the grapes used in their efforts—fellow Paso Robles vineyards provide the rest. Jake also is, according to the winery website, "the mastermind behind the clever wine name and collaborates with artist Joe Kalionzes to bring the labels to life." Dawn Beckett is the general manager.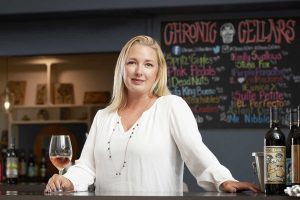 The Becketts no longer own Chronic Cellars, explaining they could no longer grow the brand without more financial backing. They sold all their shares to WX Brands (Winery Exchange), a much larger operation with sales of wine, beer, and spirits all over the world. The three Becketts do, however, still run and manage the wine operations. Jake explained "The partnership with Winery Exchange gives us the sales coverage and financial resources necessary to continue Chronic's expansion while maintaining the brand's integrity and quality."
Chronic Cellars Pink Pedals Paso Robles 2017 is surprising rosé that over-delivers for the price. Juicy watermelon and cantaloupe play with the acidity and strawberry in this rich, fruity effort. Another proof of the excellent wine and wine values in Paso Robles. Pair with food you also would pair with pinot grigio—light salads and light pasta dishes, rice, seafood, grilled fish, goat cheeses; this has enough body, however, to pair with chicken or turkey. But this likely stars sipped by itself on a warm day, with crackers and light cheese to accompany visiting with friends. $15-16