Pale straw color with hint of green; tropical fruit, pineapple, flowers on the nose; tropical fruits, golden apple, pear, drip of honey on the palate.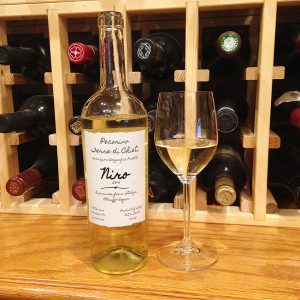 Dry; good acidity and minerality; full body, slight oiliness gives this character. Pecorino wines are serious whites rather than delicious; they engage the mind rather than shamelessly pleasuring the palate, which is not to say they are not enjoyable. This would be seriously good with cheese, especially cheese made from sheep milk (more below). It has intriguing complexity. There is a wave of minerality touching on metallic on the finish, especially after the wine has warmed in bottle or wine glass. All of which are reasons this virtually forgotten grape has made historic comeback and should be on your wine bucket list of tasting experiences.
Pecorino has a fascinating story and a vexing marketing situation. Pecorino is Italian word for "sheep" or "little sheep." Part of the grape's possible backstory is it got its name because sheep enjoy feasting on the crunchy, sweet grapes. Pecorino also is a tangy hard cheese made from sheep's milk. Pecorino wines (such as this one) pair very well with pecorino cheeses (there are six main varieties of pecorino cheese, with Pecorino Romano likely the best known in the United States). So, pecorino is associated with sheep, cheese, and grapes.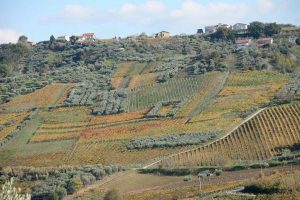 Pecorino is primarily grown in Italy's eastern coastal regions of Abruzzo and Marche. This wine comes from Abruzzo's Terre di Chieti IGT, an Italian growing region in Abruzzo established in 1995. Although the ancient grapes date back to early Roman times, pecorino vines were feared to be extinct in the mid-20th century until a producer researching long-forgotten native vines in the 1980s found some still growing in one vineyard. By the mid-1990s, there were enough vines to begin making wine.
In the 21st century, the varietal enjoys exponential growth, moving also into Umbria and Tuscany, although Abruzzo accounts for 56% of plantings and Marche 40%. The grapes ripen early and are generous with acidity, making pecorino useful in the winery, and they have high sugar content, also making them useful. Vines do particularly well in high altitudes where there is good sunlight exposure and cool nights. As the world searches for new tastes and new places to grow grapes, pecorino has enjoyed a robust return to wine cellars of folks expanding beyond the universal varietals you can find in any wine/grocery store.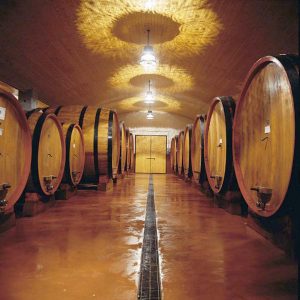 Citra Vini was founded in 1973 as a consortium of nine wine cellars and some 5,000 winegrowers in the province of Chieti, the historic cradle of Montepulciano d'Abruzzo and Trebbiano d'Abruzzo. The cellar is one of the largest in central-southern Italy, equipped with Slavonian barrels ranging from 660 to 4,000 gallon capacities. Barrel/barrique finishing gives Citra Vini wines texture and subtle elements that are different from wines aged in new or almost-new smaller barrels. The company distributes wine in 50 countries and uses a fast distribution network to get young, fresh wines such as this effort to market. Because of its relative obscurity and food friendliness, it has become a darling of trendy restaurants.
Citra Vini Niro Pecorino Terre di Chieti IGT 2016 is not your everyday, run-of-the-mill white wine, which makes it very attractive to a segment of the wine market. You should attempt to find it and give it a try, if for no other reason than to have added that to your "yes, I have tasted that" list, but also because this is very nice wine. Pair with cheeses, white meats, seafood; also works as a conversation-starter aperitif served cold. $18