Pale straw color; lemon grass, grapefruit, lime on the nose; stone fruits, Meyer lemon, green apple, pineapple, nectarine on the palate.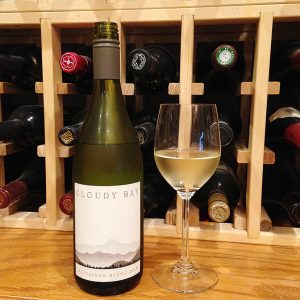 Dry; medium body; 90% fermented in stainless steel and 10% in French barriques to add shades of complexity. Clean, focused, great acidity (3.05 pH) and some minerality. Smooth and juicy for a sauv blanc, spice and welcomed whisper of salinity on the finish. Grapefruit dominates in this vintage, which is more restrained and refined than previous efforts which flaunted more Marlborough swagger. Be advised, however, there is nothing wrong with sauv blanc being precise, focused, refined, and exceptionally food-friendly as this effort achieves. Cloudy Bay is one of the original leaders in the New Zealand-South Island-Marlborough ascendancy, and this vintage sustains and builds on that legacy.
The key to Cloudy Bay's reputation is its balance of freshness, especially the lemon grass and grapefruit, with medium body, citrus, and lime. It is a New Zealand benchmark sauv blanc in the same way as Kim Crawford, although Cloudy Bay is a cut above—albeit a small cut above—in both quality and price. Marlborough sauv blancs seized the world stage for their extraordinary food-pairing quality in the same way malbec from Argentina took a French vine to an apex position in the New World.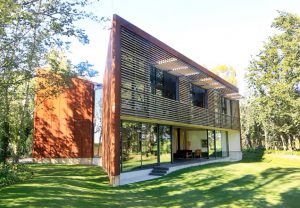 Cloudy Bay traces its roots to 1985 and is one of the original Marlborough wine makers. Cloudy Bay founder David Hohnen didn't listen to conventional wisdom that the South Island was not wine country, and the result has been Marlborough emergence as one of the premier sauv blanc regions in the entire world. Today, Tim Heath is the senior winemaker and Jim White is the viticulturist.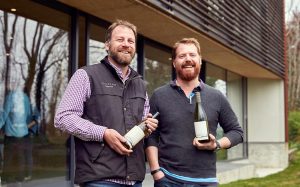 The winey is named after Cloudy Bay, a body of water explorer Captain James Cook found during a voyage to New Zealand in 1770. Cook arrived after extensive flooding in the region which washed large amounts of sediment into the bay, and thus the name. The name does not refer to the sky but the water itself, which—however—is only cloudy after rare flooding events.
Cloudy Bay Sauvignon Blanc 2015 is iconic New Zealand/South Island sauv blanc that seems to build upon its world-class stature with each vintage. Pair with just about any food except heavy fat red meat, and even then it would go great with the salad accompanying the steakhouse meal. Sauv blanc's wheelhouse pairing is seafood, but it would work with vegan, white meats, white pasta dishes, asparagus with balsamic vinaigrette. The complaint with Cloudy Bay now is that it is a bit pricey, but you pay for what you get. $28-31
Winery website with interesting interactive links