Medium straw color; peach, pear on the nose; white peach, pear, green apple, apricot, lime, citrus, honey, minerals, spice on the palate.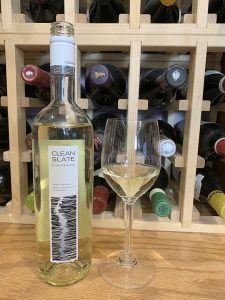 Off-dry (10 g/L)—"halbtrocken" or "feinherb" in German naming scheme. Superb acidity (3.1 pH); fresh and refreshing. Light-plus body. All fermentation and aging in stainless steel; no oak influence. Made with 100% riesling from all three regions of Mosel—Lower Mosel (minerality from slate soil), Middle Mosel (spiciness), Upper Mosel (peach). There is both residual sugar and phenolic sweetness here, but also the cutting acidity that is the magic of riesling. Superb food wine. 10.5% ABV
Plush, creamy with small buzz of beeswax on satisfying finish. The Clean Slate website notes: "The thin slate stones of vineyards in the Mosel River Valley are a critical factor in crafting Riesling of exquisite balance. The stones are so precious that should any slip into the river, they are carefully retrieved and carried back up the treacherously steep vineyard slopes and returned to their place. The slate's ability to reflect and retain heat is essential to ripening grapes in this cool climate, and what develops the fresh peach, crisp lime, and subtle mineral flavors of these wines."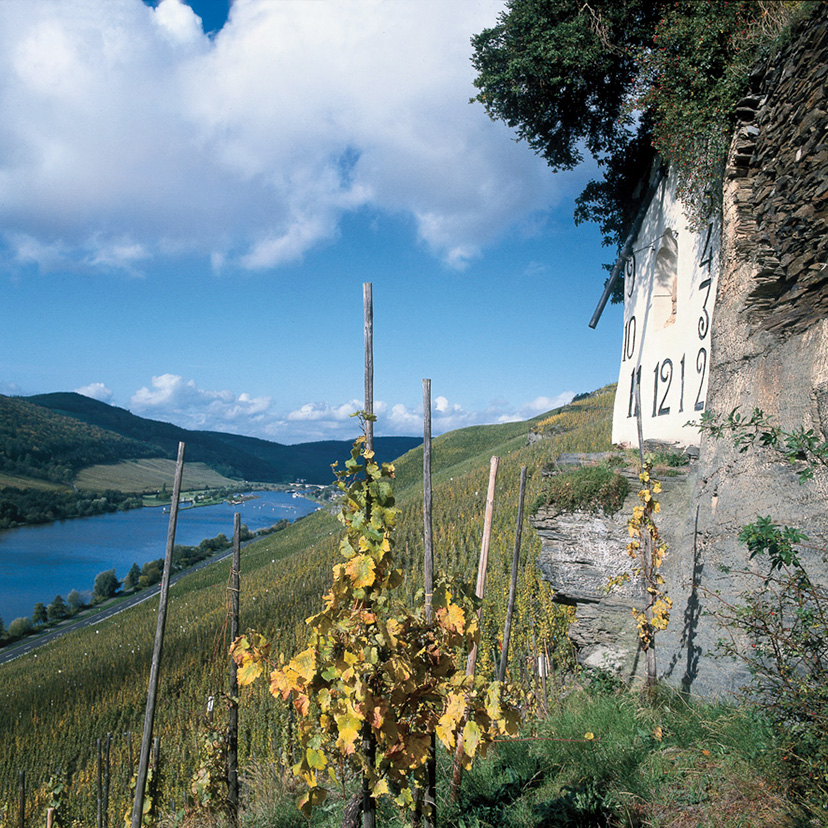 Clean Slate is the product of a partnership between Moselland of Bernkastel-Kues, Germany, and Winebow, a top U.S. importer and distributor of fine wines. Moselland is the largest vineyard owner in the Mosel and one of Germany's leading exporters of riesling. The winery touts this wine as the "Überfresh German Riesling"
The website notes German riesling are known for quality and labels that are impossible to understand, especially to customers in the U.S. market. Clean Slate emphasizes easy-to-read labels along with fresh wine and fresh promotion and marketing. For instance, neither halbtrocken or feinherb appear on this clean, modern label.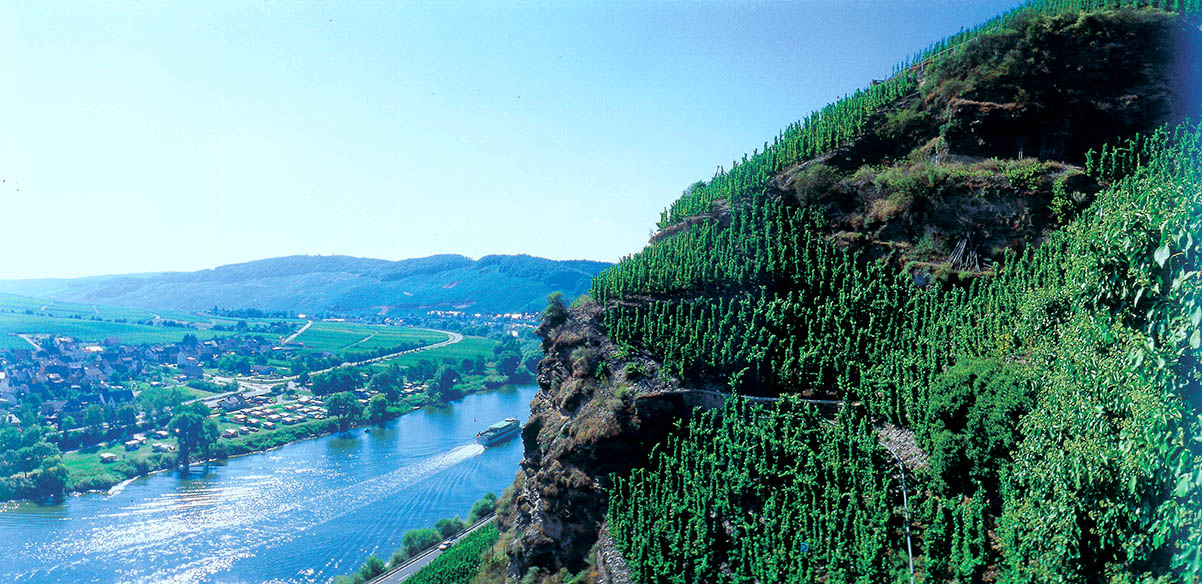 Clean Slate Riesling, Mosel, Germany 2019 is tasty and tart. Hints of honey and bit of residual sugar give it a lilting sweetness that is artfully balanced by racy acidity. Elegant, straightforward, clean expression of Mosel riesling with excellent QPR (quality-price ratio). You can pair this with almost anything—Indian, Mexican, Chinese dishes; hot and spicy foods, where the slight sweetness with work extremely well; sushi; fish; poultry, pork. It also works as an aperitif or with a charcuterie board and sipped simply on its own. $8-11
U.S. importer Winebow website, Clean Slate