Pale garnet color; strawberry, redcurrant, orange blossom notes on the nose; sour cherry, mandarin orange, redcurrant, strawberry, watermelon on the palate.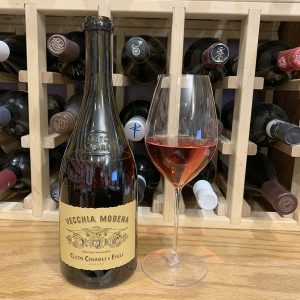 Brut; faint, very fine, persistent bubbles. Very refreshing wine with racy acidity and tartness. At the same time there is smooth, velvety mouthfeel. Fruity, flavor-filled, with strawberry dominating mid-palate and finish, especially after some air/time in glass. Balanced, polished. Clean, dry finish; 11% ABV.
Secco is dry wine charged with its own carbon dioxide, giving it a suggestion of sparkling. Although this is Italian wine, secco is a German term for semi-sparkling, while sekt is German for fully sparkling. Italy uses some German words to describe lambrusco: secco; semisecco—off-dry with more fruitiness; amabile and dolce—very sweet wines that typically pair with desserts, including milk chocolate.
Instead of the traditional sparkling wine cage, this bottle's cork is secured with a metal clamp. The easiest way to open it is to use wide-blade screwdriver and twist to release the clamp from the bottle neck. The knife on your bottle opener also will work, but the screwdriver is sturdier. That said, it does not take excessive force to pry the clamp. It looks more formidable than it actually is.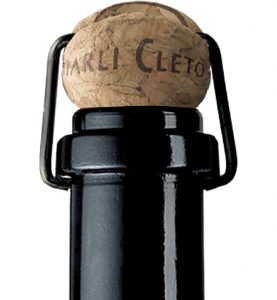 This wine is 100% lambrusco di sorbara grapes. Vinified in stainless steel tanks, no secondary fermentation. "Lambrusco" means "wild grapes" in Italian. Lambrusco is a family of eight closely related grapes used in winemaking (some studies suggest there may be more than 60 lambrusco varieties). Lambrusco grapes grow almost exclusively in north-central Italy. Lambrusco di Sorbara—the grape in this effort—produces the most delicate and floral of the lambrusco varieties and is considered the most refined.
Cleto Chiarli makes quality lambrusco.The tank/Charmat process allows a winery to make sparkling or semi-sparkling wine much cheaper and quicker than secondary fermentation in the bottle, and winemakers churned out gallons of puerile plonk in the past. Forget the sugary dreck of yesteryear. Italian winemakers reduced yields, cleaned up their acts, developed a much drier and sophisticated inventory of lambrusco wines. This is part of that welcomed quality wave.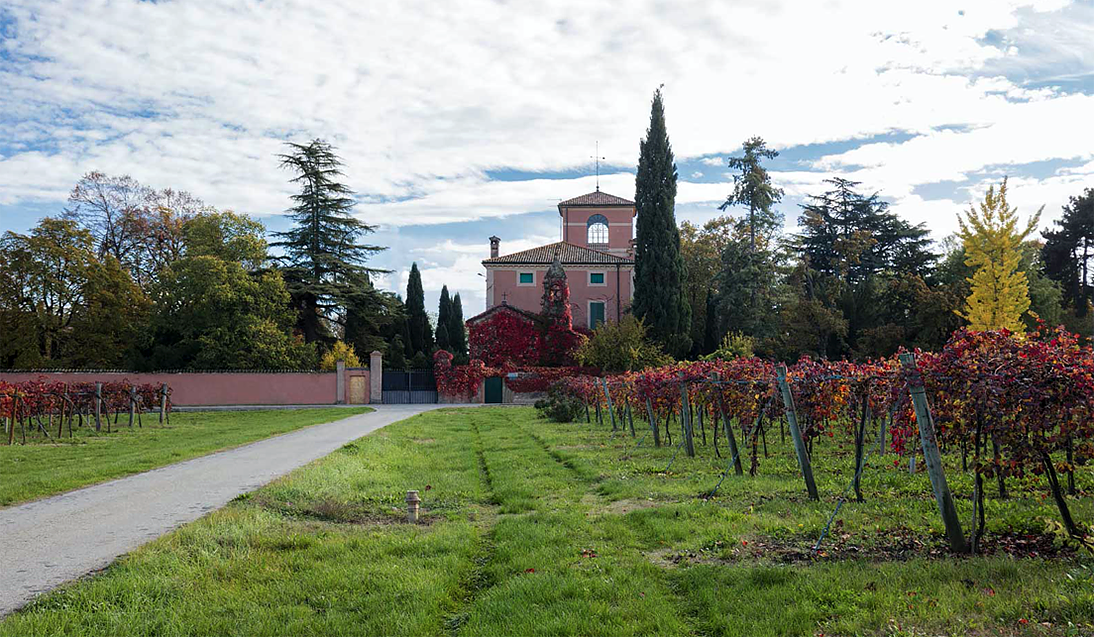 The Chiarli family's history is closely tied to lambrusco. Visit the website (link below) for the interesting story. It started with Cleto Chiarli making wine for his Modena restaurant in the mid-1800s. The winery thrived and became the largest privately-owned producer of lambrusco.
This century, as the website notes, Cleto's great-grandsons Mauro and Anselmo Chiarli "decided to spin off a new production center that would move away from mass-market Lambrusco into a more artisanal, quality-driven style. In 2002, they began building a new facility to produce a higher-end line of Lambrusco wines using carefully selected, estate-grown grapes and state-of-the-art equipment. The new company was named Cleto Chiarli after the founder." This effort comes from that new direction and winery.
Cleto Chiarli e Figli Vecchia Modena Lambrusco di Sorbara Secco NV is delightfully light, fresh, refreshing. It represents the future of lambrusco wine. Tartness and racy acidity make for good food wine. Loads of fruit. Works as an aperitif; has sourness and sharpness and is not sweet. Pair with pasta; tortellini; cured ham; roast turkey with cranberry sauce; Modena cuisine; versatile with food, after all the operation started out as food wine a century and a half ago. $16
Dalla Terra winery direct; importer to U.S. website