Deep garnet color; cherry, plum, black tea, balsamic on the nose; cherry, plum, raspberry, roast tomato, earthiness on the palate.
Dry; reserved, dusty tannins; moderate acidity. Medium body. Somewhat spartan and one-dimensional, but you do get a pure, fruity dose of 100% sangiovese. Significantly improves with air exposure; decant to evoke its best presentation. The sangiovese grapes were fermented in temperature-controlled stainless steel tanks, followed by malolactic fermentation in barriques. Aged in second and third use French oak barriques for a year, followed by a minimum of six months in bottle. 14.5% ABV
The wine is dedicated to Donna Minagarda, the ancient owner of the hamlet of San Biagio and the small chapel near the winery. Colline San Biagio is in the Carmignano wine region 12 miles west of Florence and overlooking the Arno Valley and the plain of Pistoia. This has been quality wine country since the 14th century. In 1716, the Grand Duke Cosimo III de Medici made it one of the first designated Tuscan wine regions. In 1932, the Carmignano area was part of the Chianti Montalbano DOC. It was recognized on its own in 1975 and declared a DOCG—the highest recognition—in 1990.
With its honors, the region often is under-appreciated because of its small size—270 acres—and production—30,000 cases a year. That said, their quality consistently earns respect. Colline San Biago is located in the tiny town of Bacchereto, which is close to Vinci, which is where Leonardo da Vinci grew up. Leonardo's first work was a view of the Arno River from this vicinity. Colline San Biagio uses Leonardo's painting of the valley is on one of its labels.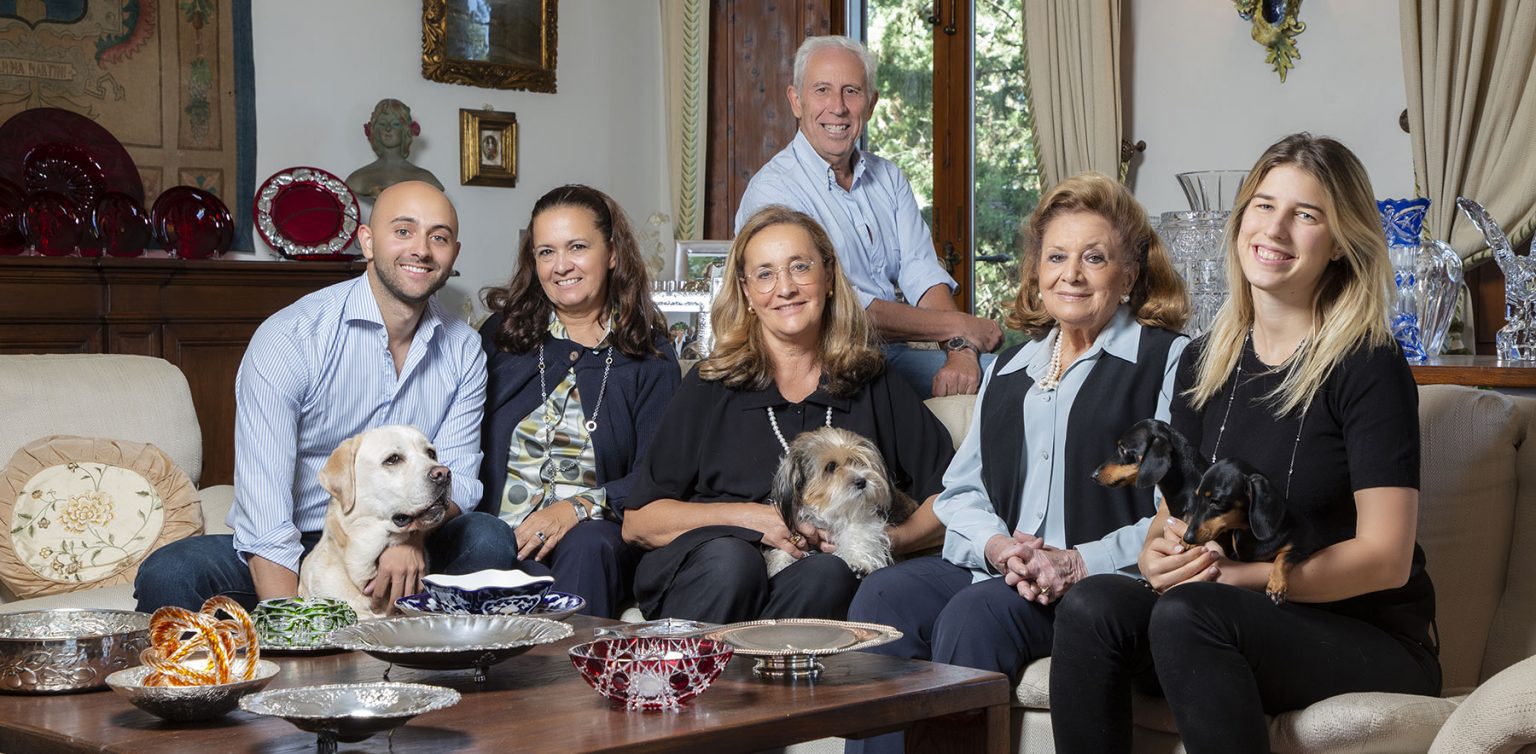 The makers have a deep history. From the website: "Since 1578 our family has taken care tenaciously and confidently of the products of a generous and unique land, in Tuscany, where centuries-old vines and olive trees coexist in an aesthetic combination of great emotional impact. Our wines, our oil and our grappa tell a past and a present made of memory, traditions and techniques, which enhance the potential of nature and the human work. The bond of these experiences is our strength and we are proud to make it shared."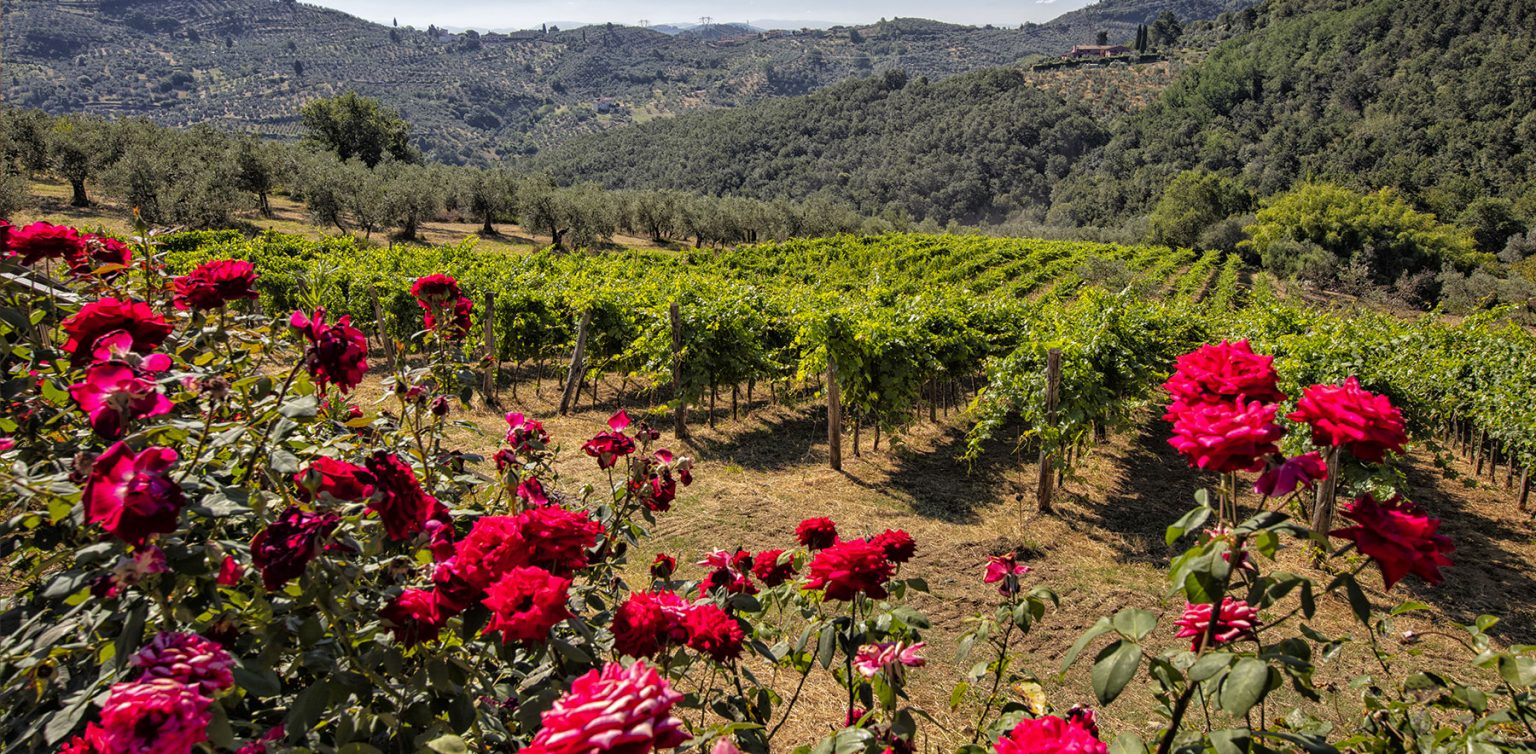 More info: "Since the 16th century our family has lived and worked in this land of Carmignano with the dedication that we have passed down over time to the new generations, so that they can remember and respect what nature has given us. The art of winemaking has always been our commitment, our mission, which grandparents Luigi and Maria Beatrice, sons Maria Pia, Claudia, Luigi, and grandchildren Elisabetta, Gabriele and Matilde have always cherished. Our family history represents our heritage today, a story of passion and dedication in enhancing the resources of a particularly suitable territory."
Colline San Biagio Donna Mingarda Sangiovese Toscana IGT 2017 is supple, dark, pure expression of sangiovese. Intense and powerful if albeit one-dimensional. Significantly benefits from decanting, which not only softens the initial attack but improves a lingering length. Pair with hearty beef cuts; lamb; veal; cured meats; roast chicken; red pasta dishes. Cheese—aged pecorino toscano, grana padano stravecchio, aged asiago, blue cheese, fontina, mozzarella, parmesan, hard cheeses in general. $13-15