Medium copper color; tangerine, peach, mango on the nose; strawberry, watermelon, pineapple, kiwi, citrus on the palate.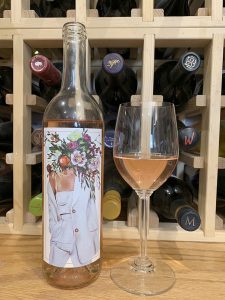 Dry; refreshing, crisp acidity. Light, delicate in the mouth. Nicely stretched-out finish. Drinks like a Provence rosé, but with more weight in the mouth. Syrah is the lead grape, abetted by other Rhône varieties not revealed by percentage—chardonnay, grenache, mourvèdre, pinot gris/grigio. 13.8% ABV
Goose Ridge is in an arid desert of southeastern Washington State—the state is a portmanteau of a rain forest west of the Cascade Mountains and an arid desert in the eastern part watered by the mighty Columbia River. The Monson family owns Pacific Ridge, one of the largest vineyards in the Pacific Northwest.

The winery describes it operation: "The gently sloped 2200-acre vineyard receives less than eight inches of rainfall annually. Vines are planted on original rootstock in small lots on south-facing slopes for maximum sun. Grapes are farmed for low yields, as vineyard crews carefully select the best blocks for shoot, leaf and cluster-thinning throughout the growing season, for ideal ripeness and flavor at harvest.
"Sustainability is the gold standard for Goose Ridge. Cover crops of wheat and barley are planted in alternate years with natural vegetation. This helps control erosion, choke back weeds and enrich the soil. It also promotes a lively habitat for good, natural predators such as burrowing owls, songbirds, bats and others, which are further encouraged with nesting houses, and natural habitats and corridors throughout the estate."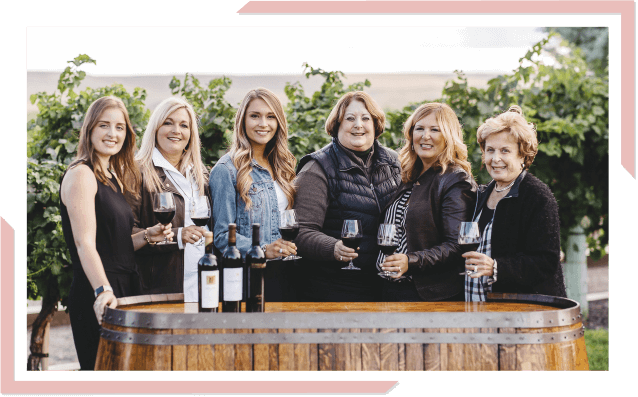 Destination Brands—the umbrella of Goose Ridge—reflects a family vision of stewardship of the land and a commitment to artisan winemaking. M.L. Monson brought his family to the Yakima Valley in the early 1900s. The initial focus was on orchards and cattle, but M.L.'s son, Arvid, began establishing vineyards, which led to the founding of Goose Ridge Estate Vineyard & Winery in 1998. In the years hence, the family remained true to the vision of M.L. and Arvid led by Arvid's three children, Bill, Molly, and Valerie.
Goose Ridge Winery Revelation Rosé 2021 seems to be a simple, straightforward rosé, but then it surprises you with a parade of other Rhône varieties to add complexity to your first impression. Refreshing and versatile. Clearly built as a crowd-pleaser from an elite Washington maker headed by women.
Female-led wine operations are not so unusual today—my word, it has been proved women are superior wine tasters, but now they also are clearly demonstrating they can run wineries. It still is worth mentioning. There is not enough space to cite all the female-led successes today. Takeaway: if women are in charge, you have a very, very good chance this is a superior wine. Just saying. And I will be thrilled when I no longer have to mention this as unusual.
Revelation Rosé certainly works as an aperitif both in presentation and taste. Pair with grilled and poached fish; pork; various iterations of chicken, maybe not fried, but whatever churns your butter. Pink pairs with almost everything, so even if your combo is a little off, it still likely will work. As with almost all wine: if you like it, it will pair with whatever you are chewing, and if a wine snob has a problem with that, I do not really care what they think and neither should you. Cheese—fresh young goat cheese is classic as is creamy goat cheese; baby swiss, young cheddar, colby, gouda. $18-26