Deep gold color; yellow apple, pear, pineapple on pleasant nose; pineapple, pear, citrus, mango on the palate.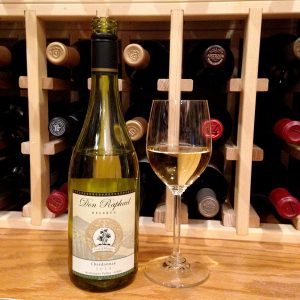 Dry (2.8 g/L RS); reserved acidity (3.7 pH); rich in the mouth. Nicely defined fruit thanks to restrained use of oak—just six months following stainless steel fermentation. The wine has some tang—the pineapple and citrus—especially on mid-palate and finish. It has sharply defined tastes and character, which should be an asset to some, especially those put off by California oak and butter bombs. Interestingly, even with the sharper edges, it is an easy drinker because the acidity and citrus are there but not obnoxiously aggressive.
Conde de Valázquez continues to rise as a Chilean maker of note, upping their game each year. Conde wines have been made by Viña San Esteban in the central Aconcagua Valley since 2002. They are available in the United States as a result of interesting joint venture between Agricola Del Conde of Santiago, Chile, and WTWM Imports of San Angelo, Texas. WTWM is abbreviation of West Texas Wool and Mohair—San Angelo has long been center of wool and mohair business in the United States (and the world) and WTWM has done business in the wool and mohair industry in Chile for decades. Importing is importing, thus the unexpected connection with Agricola Del Conde and a major hides and hair operation in west-central Texas.
Viña San Esteban is located near the hillsides of Paidahuen ("Good Place" in the native tongue). The hillsides are covered with rock drawings and petroglyphs. In interesting coincidence, San Angelo is located 30 miles west of the Painted Rocks, a major site for Native American rock art in Texas. José Vicente purchased La Florida and Paidahuen estates for grape production in 1974. Twenty years later, José's son, Horacio Vicente Mena—a winemaker trained in California and Bordeaux—joined his father to add winemaking to the grape growing enterprise.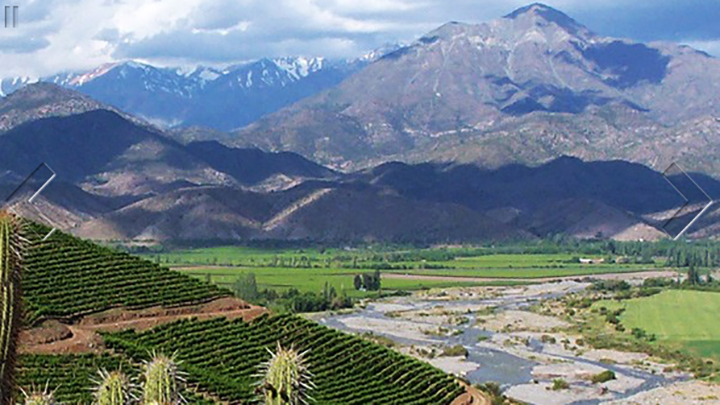 Viña San Esteban is a pioneer in hillside vineyard plantings. The Mt. Paidahuén vineyard grows in rocky soil and receives optimal sunlight, ideal conditions to produce grapes with good structure and character. At the bottom of Mt. Paidahuén, the Aconcagua's riverbanks provide soil composed of drift stones and fragments of rock from the Andes. The light texture of the soil regulates water retention and excess vigor, encouraging the concentration of aromas and flavors in grapes, all of which reflect in Conde wines.
Conde de Velázquez Don Raphael Reserva Chardonnay 2015 is clean, uncomplicated, very nice citrus–acidity chardonnay at very nice price. Pair with salmon fish cakes, poached salmon with a buttery sauce, chicken, pork, pasta in creamy sauce. Also could work as an apéritif when heavier hors d'oeuvres are served, too. $9-12