Pale gold color; orange blossom, peach, honeysuckle on the nose; white peach, grapefruit, apricot, pineapple, hint of oak on the palate.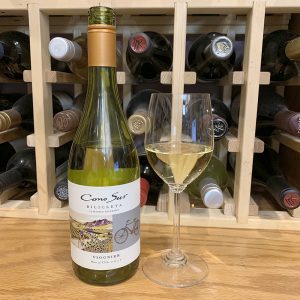 Dry; full and rich with expected slight oiliness in the mouth. Crisp acidity (3.4 pH). Improves with air, softening and integrating the fruit flavors. Integrated and soft is not the case on the first pop-and-pour glass. Struggles a bit to taste like classic viognier, but is tasty in its own right, especially at its value price; 13.5% ABV.
Established in 1993, Viña Cono Sur is a major player in Chilean wine, in similar category to Concha y Toro. The "Bicicleta" name references the bicycles that are signature elements used by workers and visitors at the winery and vineyards. That is part of Cono Sur's commitment to environmental responsibility. They also have a flock of geese to roam the vineyards and help control insects.
Many Cono Sur vineyards have earned organic certification, and it is clear that the company strives to earn certification for all. In 2010, they were the first winery in the Americas and third in the world to be ISO 14064-1 certified through CEMARS. They have earned additional prestige certifications since, including certifications for the health and safety of the vineyard workers.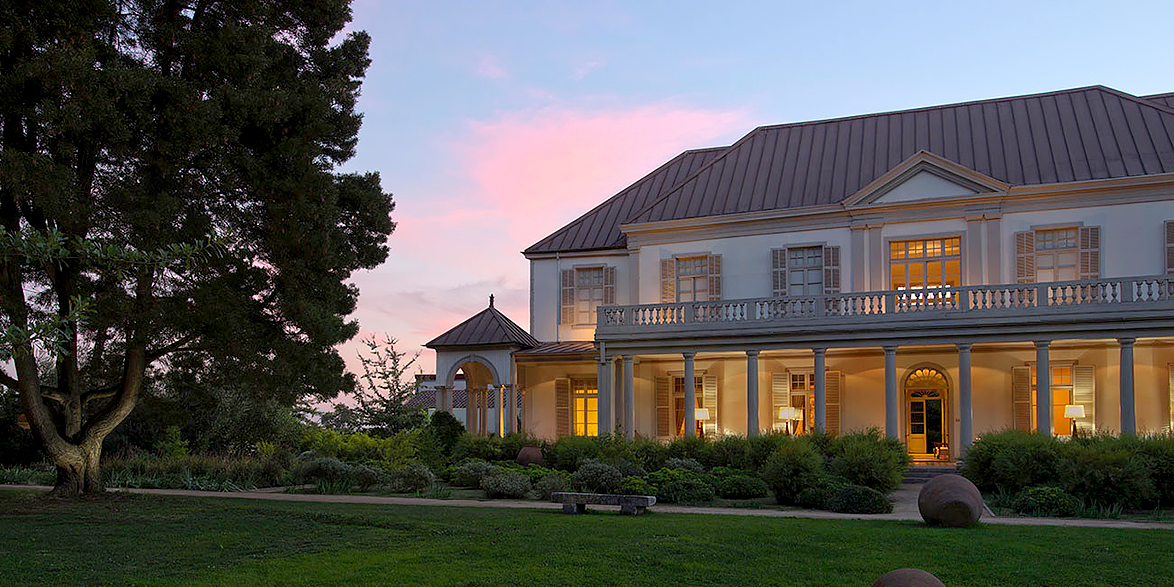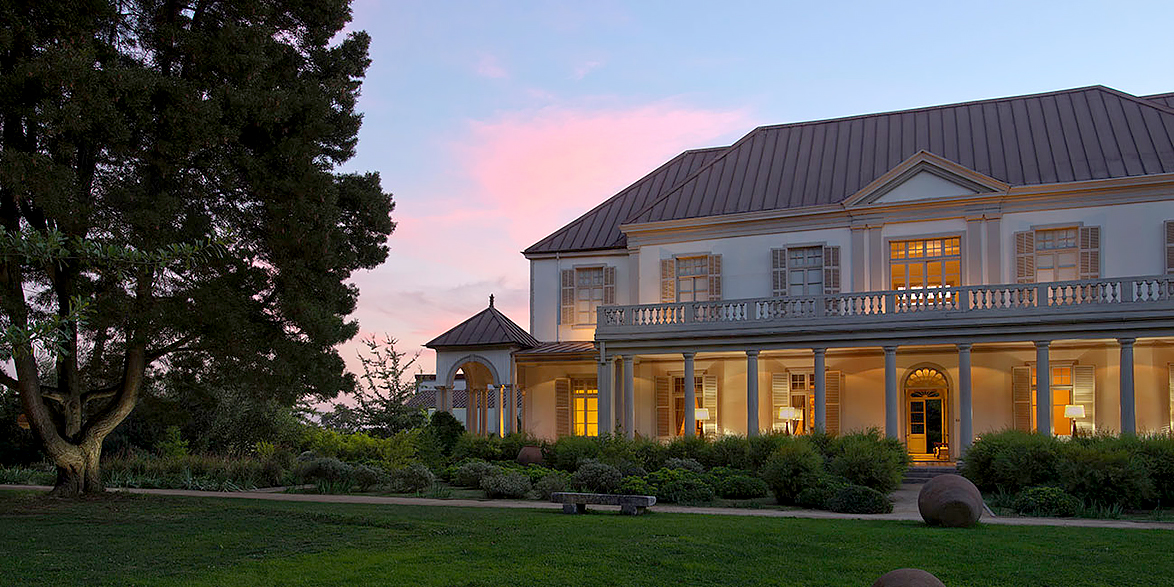 While primarily known for value/supermarket wines, Cono Sur is building a premium level of wines under the Ocio and 20 Barrels labels. Picking grapes for this viognier involved 70% by hand and 30% by machine, which reflects Cono Sur's search for an identity: environmental commitment juxtaposed to demands of mass market, high production.
With Concha y Toro and Cono Sur, Chile is a significant force to be reckoned with in the global wine world. Both wine operations consistently punch above their price points—Bicicleta Viognier is an example from Cono Sur. You can find more sophisticated viognier efforts, but likely not at this bottle's price point.
Cono Sur Bicicleta Viognier 2017 is a value effort that does well as a particularly rich and tasty summer sipper. Give it some air to bring out and integrate the fruit. Serve cold—ice bucket time. Simple, refreshing, thirst quenching. Pair with patio, porch, poolside, deck, picnic. Viognier is food friendly with seafood, shellfish, lighter meats, sweet-and-sour chicken, Asian fare. But this effort's métier seems to be as a rich sipper on the early evening of a hot day when pinot grigio and vinho verde are not substantial enough for your intentions. $9-11