Deep purple color; cranberry, blueberry, hazelnut, jasmine on the nose; plum, raspberry, dried cranberry, blackberry, tobacco, smoked meat, mocha on the palate.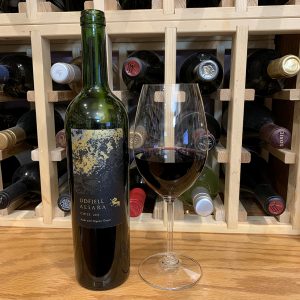 Dry; rich, juicy blend of 65% carignan; 20% syrah; 15% malbec, all organically grown. The blend changes with each vintage. The Aliara name comes from the age of sailing ships. Aliara was a tin cup measurement for the crew's daily ration of wine. The technical notes: "Our Aliara is made in small and precious quantities as a tribute to this tradition."
Spice, smoke, balsamic notes that pair with oak earned by spending 16-22 months in French barrels. The oak and savory elements present on the mid-palate and long finish. Tannins are tame after six years. They are a burly texture rather than an astringent element in the mouth. Medium acidity. Medium-full body; 14.5% ABV.
Carignan is highly productive and does not need much water. For that reason, growers in France's Languedoc-Roussillon over-planted and over-produced it in the 1970s. Carignan became the most-planted grape in France. Government aid at that time rewarded production, not quality, and the result was the "French lake" of plonk wine that was distilled or used in ways other than drinking. Carignan's reputation thus besmirched, it fell out of favor. Odfjell does not make the French mistake with this admirable carignan-led effort.
The Odfjell operation is the dream of Norweigian ship magnate Dan Odfjell. The website explains: "Over 25 years ago, the pioneering Norwegian Armador, (ship owner) Dan Odfjell discovered and fell in love with a small corner of the famous Maipo Valley, Chile. Born of rain in Bergen, Norway, he could not resist the attraction of the austral sun in this Virgilian setting. Today, the business is led by Dan's sons, Laurence and Dan Jr., who actively participate in the promotion of the vineyard's wines in international markets and are also part of the board of directors for Odfjell Vineyards S.A."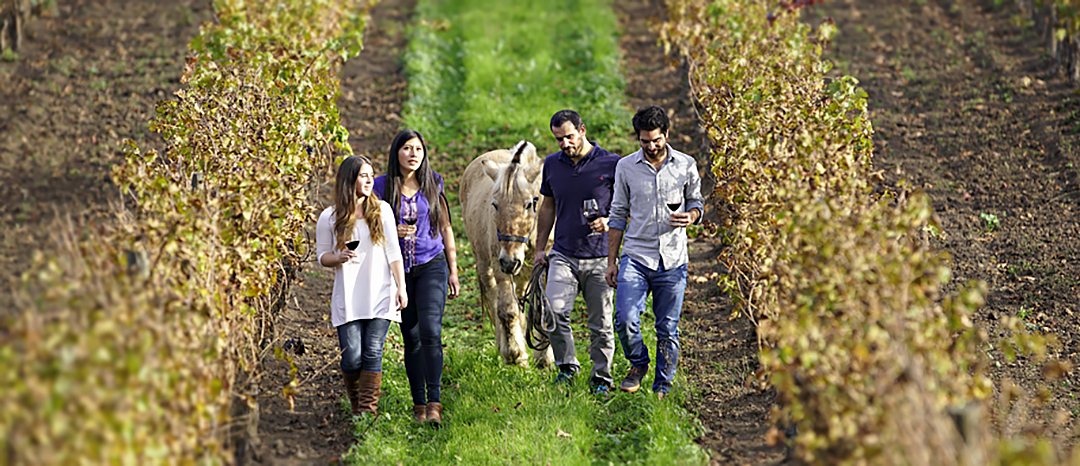 The winery emphasizes sustainable agriculture and community responsibility. More than 80% of Odfjell employees live in areas surrounding the winery. The company prioritizes hiring local workers, and 14 houses in the vineyards are offered to employees and their families. They partner with the Padre Hurtado municipality, particularly with social programs. That includes collaborating by lending the winery's gentle Fjord horses to use in therapies to help develop children with disabilities.
Gonzalo Gómez is the managing director at Odfjell. Arnaud Hereu is the winemaker. Not only is Hereu in charge of Odfjell winemaking, he also is active in the "Programa de Viñas" (Vineyards Program) of the Institute of Agricultural Development (Indap) that supports small farmers in the dry coastal area of Lolol, in the Colchagua Valley, seeking to improve the quality of their wines. In recent competition, the wine from a producer aided by Hereu was awarded the top prize in the "peasant wines" category.
Odfjell Aliara 2013 is Odjfell's luxury cuvée. Rich, dark, hearty fruits marry with medium tannin and acidity to be a wine made for richer meat, vegetable, and cheese fare. This is excellent use of carignan grape by a skilled and responsible Chilean maker. All organic grapes. Pair with rich meats; grilled steaks; grilled steak tacos; beef brisket; rich poultry—turkey and duck, dark chicken meat; pork roast; lamb; butternut squash; eggplant; roasted leek; gouda and aged gouda, parmesan, young manchego cheeses. $34-44
Odfjell website; click on "About Us" to learn more about Fjord horses