Light brick red color; rich fruit, caramel, clove, nuts on the nose; butterscotch, strawberry jam, cardamom citrus notes, raspberry, caramel, redcurrant, spice, nuts on the palate.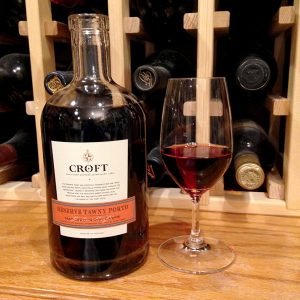 Just into very sweet territory (123 g/L RS) balanced by acidity; silky smooth and round in the mouth; pleasingly lighter in the mouth than you anticipate from a tawny port; 19.9% ABV. Made with standard six port grapes harvested from Douro Valley vineyards. Wine spends average of seven years in barrel, not the 10 years often found in entry-level tawny, which may account for its relative lightness and layers of fruit. The ripple of redcurrant tang adds refined nuance on the finish.
Croft is among the oldest Porto houses—founded in 1588 by Henry Thompson of York, England. In early 20th century, Croft was the largest port wine shipper in the world. Today, Croft is part of the Fladgate Partnership which also owns Fonseca and Taylor Fladgate. The Fladgate Partnership is a family-run company; present members represent the eighth generation of the Yeatman family to own the operation.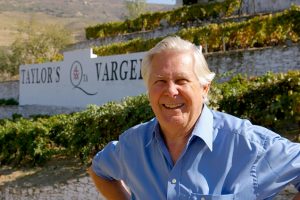 Alistair Robertson, nephew to Dick Yeatman, is the chairman of Fladgate Partnership, a post he assumed upon the death of his uncle in 1966. Prior to that, he served in the Scots Guards and worked in the wine trade in the United Kingdom. He was brought up in Porto, Portugal.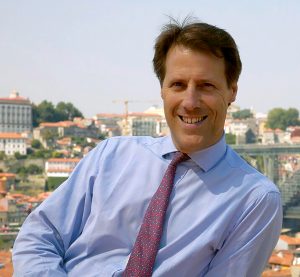 Adrian Bridge is the CEO. He was born in Belleville, Ontario, Canada. He was introduced to the port industry when he met his wife, Natasha, daughter of Alistair Robertson. After attending the Royal Military Academy Sandhurst, Bridge spend six years as an officer in The Queen's Dragoon Guards, followed by six years in London running the U.S. equity sales team for an investment bank. In 1994, Adrian and Natasha moved to Portugal and he took control of the company's port brands in the U.K. and U.S. He was appointed managing director of Fladgate in 2000; in 2001, he extended the group's holdings with the purchase of Croft Port from Diageo.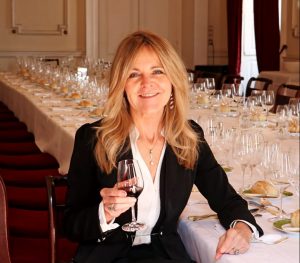 Natasha Bridge is the chief blender at Croft—a vital position at a port lodge. Natasha studied at U.C. Davis, moved to London to work with U.K. wine importer Mentzendorff & Company, then returned to the family business to work in the blending room. She has a phenomenal memory for the ports she tasted over the years. Flagate Partnership certainly considers her the leading lady in port wines today. She and Adrian have three children.
Croft Reserve Tawny Porto is slightly lighter and fruitier than efforts that spend more time in oak and, therefore, slightly less oxidized. Delicious, easy drinker for a dessert wine. Works sipped solo as the capstone to an elegant meal, or pair with dried fruit, roasted almonds, desserts made with nuts, pecan pie, coffee, caramel candy, crème brûlée, dark chocolate. $20