Deep salmon-rose color; peach, apricot, flowers on the nose; peach, strawberry, citrus on the palate.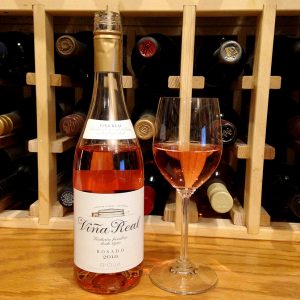 Dry; redcurrant tang on the finish. Blend of 75% viura, 15% tempranillo, 10% garnacha—no notes on percentages for this vintage, listed are for previous vintage. Viura is the Spanish name for macabeo and is the most-planted white grape in northern Spain, where this wine comes from.
The fruit is fairly faint—viura is the predominant grape—so this drinks more like a white wine than a more robust rosé made with red grapes. Light body. No oak. The winery did good job with acidity (3.38 pH) and focus considering 2018 was high rainfall vintage. As do so many wines, this improves with some air time in the glass. I did not decant and do not recommend, but with the air time, the strawberry taste in particular came pleasingly forward on the initial attack. Nice wine, especially for the price; easy drinker; 13% ABV.
CVNE stands for Compañia Vinicola del Norte de España (you also will see it spelled 'CUNE'). The company was founded in 1879 in the town of Haro in Rioja. CVNE was founded by two brothers and today is still controlled by the direct descendants of the founding family. The French architect Aleixadre Gustave Eifell—of Eifell Tower fame—designed the winery's first cellar using steel trusses so there are not columns. The company now comprises four wineries: CVNE, Imperial, Viña Real, and Contino.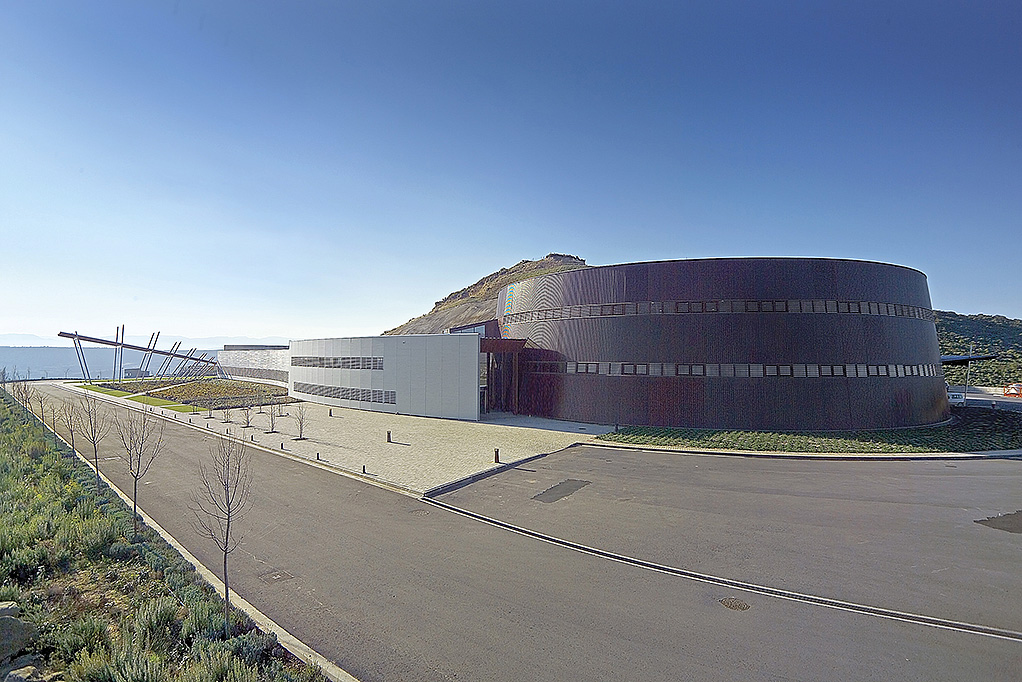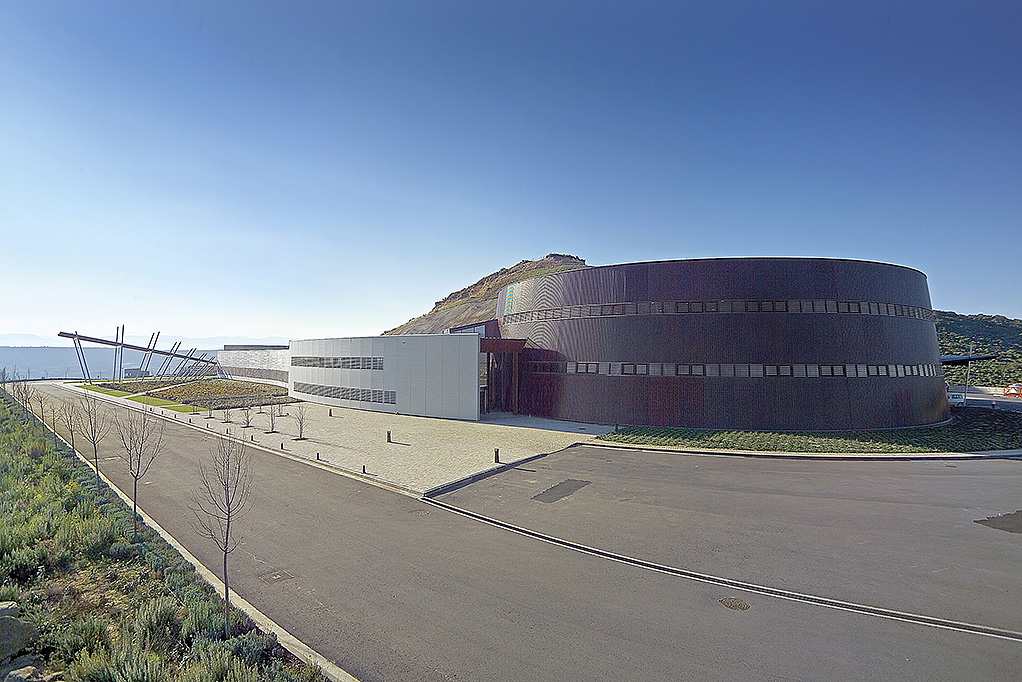 CVNE launched the Viña Real brand in 1920 and the winery was a pioneer in making crianza wines in oak barrels. The website asserts: "A careful balance between tradition and modernity has defined the form and content of Viña Real. The grapes of the Rioja Alavesa are at the heart of this winery. The proximity of the vineyards to the old Camino Real inspired its name. And on that same terrain, integrated into a hill called the Cerro de la Mesa, rises a monumental fermenting vat covering nearly 30,000 square meters: the Viña Real building, an iconic 2004 design that succeeds in blending the Rioja orography into its very construction."
CVNE Viña Real Rosado, Rioja 2018 is light and lithe with pleasing strawberry notes, especially after a little air. Good acidity positions it as pleasing food wine. Pair with salads; pasta; light seafood and shellfish; vegetables; serve cold as aperitif or for solo sipping on deck, patio, or poolside. $11-14