Medium purple color; blackberry, plum, oak on the nose; ripe blackberry, plum, cocoa, blackcurrant bite on the palate.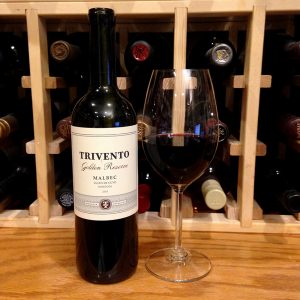 Dry; full body; silky but significant tannins on the initial attack that get choppier and more drying while blending with cocoa on the finish. Decanting clearly improved the wine and smoothed out the brambly elements. Still, this is serious, powerful malbec, not the smooth and easy going pour of entry-level malbecs. This delivers more challenging character and depth, which you may or may not like in your malbec.
Critics were split; James Suckling loved it enough to score it a 94. I might not be that enthusiastic unless this was paired with a well-marbled steak, particularly one grilled over wood fire. There is plenty of oomph to stand with rich foods. Some minerality and some acidity, but those are not the standout traits. Plenty of alcohol—14.5% ABV—which gives the illusion of a hint of sweetness.
Oak comes from a year in French wood. The wine gets a year of bottle age before release, thus the "golden reserve" designation and the higher price. Medium-full body; structured; assertive tannin and oak even after decanting, but the wine is no longer as rough and rustic as it presents on the pop-and-pour. Interesting take on the grape; this has more burly, assertive character than you expect from a malbec.
Established in the mid-1990s by the Chilean wine giant Concha y Toro, Trivento is one of Argentina's larger and most-respected estates. Mendoza is the country's premier wine regions. Luján de Cuyo is a premier region for malbec, so this has all the pedigree for a premium pour. And it delivers.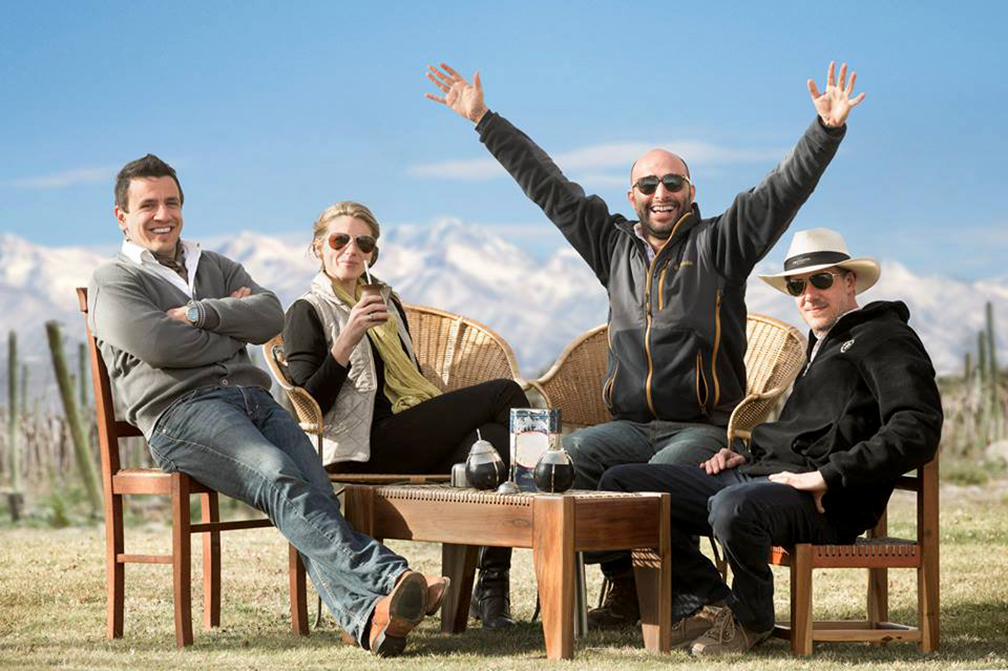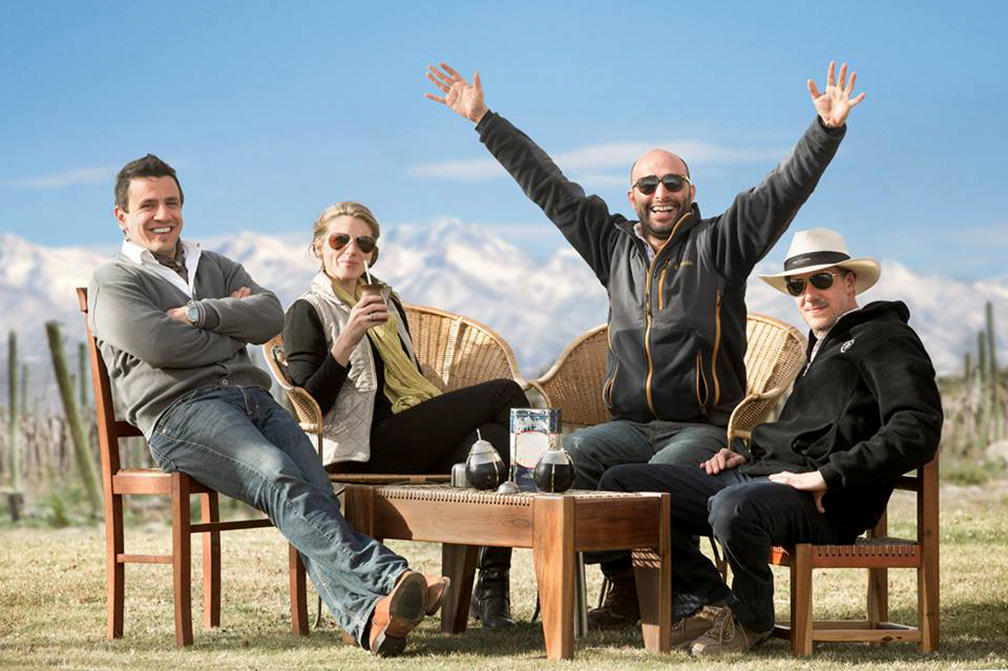 Trivento's name means "Three Winds"—a reference to the three winds (Polar, Zonda, Sudestada) that sweep through Mendoza and are a distinguishing feature of the region's climate and environment. Trivento is part of Excelsior Wine Estates, a sales and marketing partnership of Banfi Vintners and Concha y Toro to sell in the U.S. market. Excelsior is the exclusive distributor of the Chilean wines of Concha y Toro, Trivento, and the California wines Little Black Dress and Five Rivers. So, this is a premium effort from a very major player in the wine world, and—as Argentine malbecs are wont to be—an outstanding bargain.
Trivento Golden Reserve Malbec, Luján de Cuyo, Mendoza 2015 is a serious, substantial wine from a top Argentine maker. Definitely decant, and if you use an aerator-type decanter, aerate twice. Rich, full in the mouth with hints of malbec's inherent softness juxtaposed to serious tannin, fruit power, and alcohol sweetness. In all, a complex wine that might challenge some, but certainly will happily engage others. Pair with rich steaks and roasts; pasta dishes with robust sauces; wild game; barbecued lamb, beef, or pork—particularly with smokey, chili-based rubs; hot game pies; eggplant (aubergine) bakes; farmhouse cheddar and other flavorful cheeses. $20-21