Pale amber color; peach, nectarine, pear, apricot, rose petals on the nose; peach, strawberry, watermelon, citrus, orange peel, vanilla on the palate.
Dry; refreshing, crisp, easily approachable, tasty fruit. Made in Provence style. Blend of 95% grenache noir, 5% sauvignon blanc, a classic Provence formula. 13.7% ABV
Dauo is an inspiring life story, underlining how enterprising immigrants are the soul of America's success. The saga begins in Lebanon in 1956 when Joseph and Marie Dauo married after a whirlwind romance. Beirut at that time was considered the "Paris of the Middle East." Joseph built his carpentry business into one of the most successful furnishing companies in the region.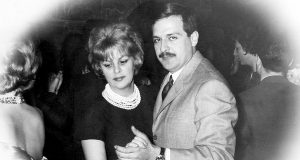 Then came Lebanon's civil war in 1973. Daou family members were injured and spent two years recovering. As the war intensified, the family moved to France in 1975, settling in Cannes in the heart of Provence. Two Daou brothers, Georges and Daniel, fell in love with the region and its wine life. In the 1980s, they immigrated to California to pursue the American dream. They enrolled at UC San Diego and studied electrical and computer engineering, then built a company—DAOU Systems—that revolutionized hospital computer systems worldwide.
In 1998, the brothers took DAOU Systems public and cashed in. Daniel had been making wine in his garage in rural San Diego for years, tending a one-acre plot of cabernet sauvignon. Now they had the resources to start a winery. They found land on a "mountain" in Paso Robles—at 2,200 feet, the highest elevation in the AVA—and just 14 miles from the Pacific Ocean. Daniel shared his vision with his father. Joseph replied: "Go and don't look back. Go full throttle."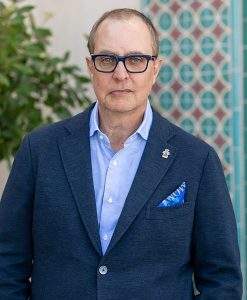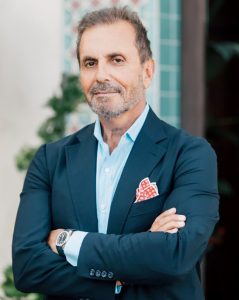 And so they did. Dauo creates exceptional wines and is an exceptional enterprise. Beautiful location. Sensitive and inclusive to the talents and needs of their employees and to their Dauo Mountain estate. They claim, with some authority, that Paso Robles is a blend of Bordeaux and Napa, and their wines and winery bear out that vision. They are best known for their cabernet sauvignon—their Daou Vineyard Estate Soul of a Lion Red ($150+) regularly scores above 95 points with major reviewers. It is named in honor of their father.
Daou Vineyards Discovery Rosé 2020 is a delicious and marvelously approachable expression of rosé that you can afford to just kick back and enjoy. Fresh, plush, pleasing, clean Provence-style rosé made in Paso Robles. Charming and unique bottle—another reflection of its Provence roots. Well worth a try. Pair with salmon; lighter fish dishes; garden salads; white meats; easily works as an aperitif or simply sipped on its own just for the pleasure of it. $22-26
Daou Vineyards website; many superb videos, really worth a visit