Medium gold color; peach, apple, pear, spice on the nose; sweet peach, pear, apricot, banana, butter on the palate.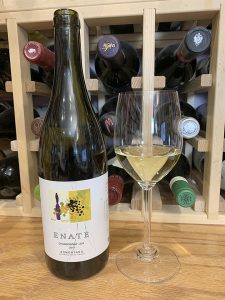 Dry, but very ripe fruits give it clear illusion of sweetness. Plenty of malolactic fermentation on ripe fruits delivers a plump, full-bodied chard flaunting plenty of buttery notes. This did not see oak during its making, but the ripe fruits and butter leaves impression that it did. That likely is a result of extended time on the lees.
Some acidity attempts to counter the massive fruitiness; it is only partially successful, but thankfully it keeps it from being blowsy. A blowsy wine has low acidity, high alcohol, and over-ripe fruit. This approaches that frontier but does not have low enough acidity or high enough alcohol to qualify. That is a good thing. Wine is 100% chardonnay from a single vineyard named "234"—thus the label name. 14.5% ABV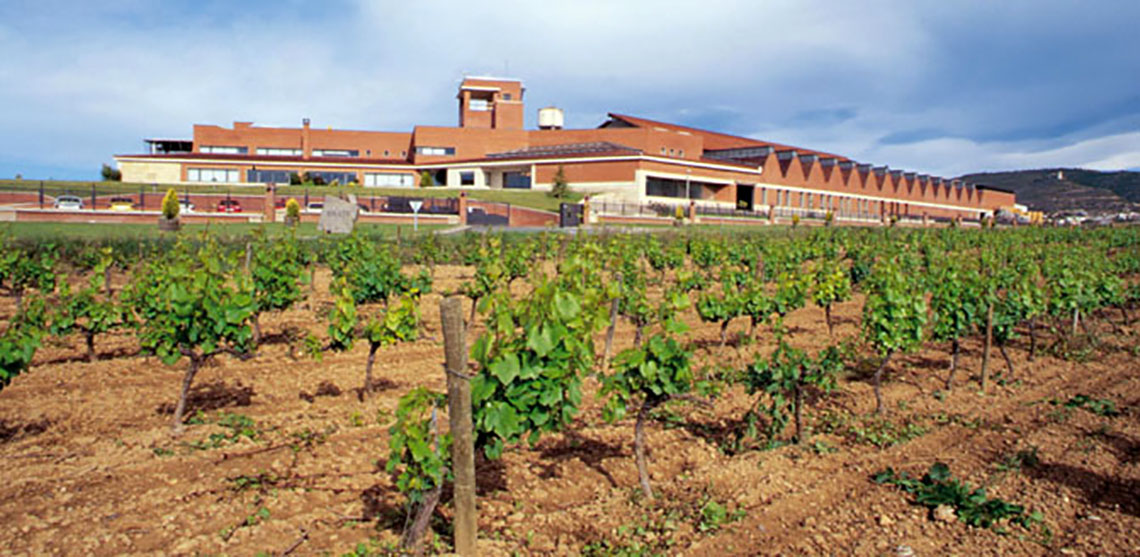 Somontano is a Spanish Denominación de Origen (DO) established in 1984. Grapes have been grown in the area for more than 2,000 years. The name suggests Latin roots meaning "beneath the mountain"—a reference to the foothills of the Pyrenees to the north. Zaragoza/Aragon is a municipal area most would recognize, although wine production is centered in Barbastro. Enate's offices are located in Heusca, 50 miles northeast of Zaragoza/Aragon.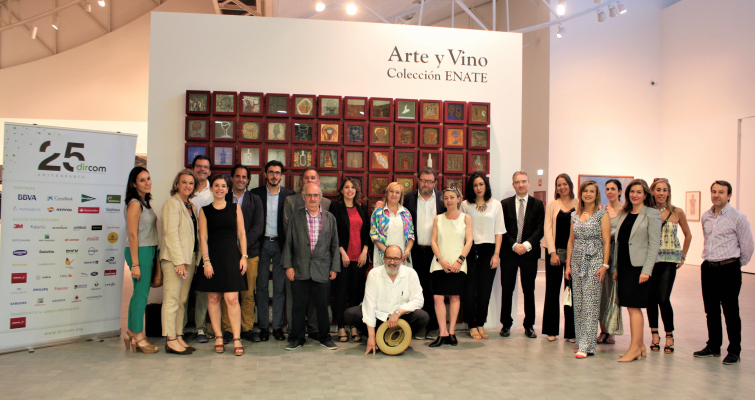 Enate was founded in 1992 with a lofty vision: the marriage of the art of winemaking with the art of art. From the Enate website: "In the same way as a winery is unthinkable without wine, Enate accepted art as the very essence of its identity. The two concepts begin together and mutually enrich one another. Human beings are, essentially, creators of one kind or another and we naturally love the pleasures of life. In 1992, Enate made a formal commitment to pairing the two concepts, contrasting the almost mathematical expertise of a winemaker with the unpredictability of artists inspired by winemaking. Today, Enate is both a winery and a museum. It is both a wine shop and an art gallery and its character has been formed in the excellence of both. Its barrels and walls sum up the great wines of Spain, inhabited by the genius of the great Spanish and international creators."
Each label of the winery reproduces a work of a well-known artist, created especially for the winery. In the case of this bottle: Pepe Cerdá.
Enate Chardonnay-234, Somontano, Spain 2019 is soft, big, major fruity, buttery, no-oak, tasty surprise. Defies easy chardonnay characterization. Simulacrum of a massive oak and butter California chard, but—wait—this spent no time in oak. It almost certainly spent time undergoing 100% malolactic fermentation, then extended time on its lees. Very ripe fruit—Spain can deliver that if you let the berries hang on the vine. If you enjoy big ripe fruit, big oily mouthfeel, and big buttery notes, this definitely is a wine for you. Pair with seafood, fish, shrimp, shellfish; pasta with pesto; pork; poultry; vegetarian fare; movie theater popcorn; semi-soft, triple-cream, nutty cheese, fruity cheese—fontina, goat cheese, garrotxa, camembert. $14-17
Enate website with nice slide show and other features
Video tour of the winery and its artworks