Deep ruby color; dark cherry, roasted tomato, plum, balsamic, cigar box, cinnamon on the nose; cherry, plum, redcurrant, cassis, blueberry, raspberry, pepper, smoke on the palate.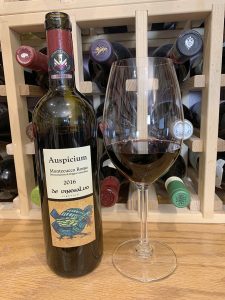 Dry; velvety tannins with balancing acidity—both provide a tiny bite in mid-palate. Herbaceousness presents on mid-palate. So does some oak, which frames the emphatic dark fruits. Medium-plus body. Blend of 60% sangiovese, 40% syrah. All grapes estate-grown. Fermented in stainless steel, followed by basket pressing and aging in well-seasoned oak puncheons which gives hints of oak but allows vivid fruit flavors to hold center-stage. 14.5% ABV
De Vinosalvo is a relatively small, artisanal operation located in Cinigiano (population 2,568) in the Tuscan Maremma, south of Siena, southwest of Montalcino, northeast of Grosseto. The name comes from Galfridus de Vinosalvo (Geoffrey à Vinsauf in England), a prolific writer and polymath of medieval times. In the early 13th century, Vinosalvo wrote many books, the most famous a work on grape growing and winemaking—De Vino at Vitibus Conservandis—which earned him the moniker "de Vinosolvo"(Saviour of Wine Culture). The winery notes: "We have shamelessly appropriated his name for our company; let's say it's our way of honouring the memory of such a seminal figure in the history of wine science."

The birds on the label are from a painting by Georgian artist Levan Mosiashvili. They represent the fowls of ancient Roman augurers—high priests who predicted the outcome of impending battles by interpreting the feeding behavior of their birds. De Vinosalvo says it represents their method to predict weather and the fate of their vineyards each vintage.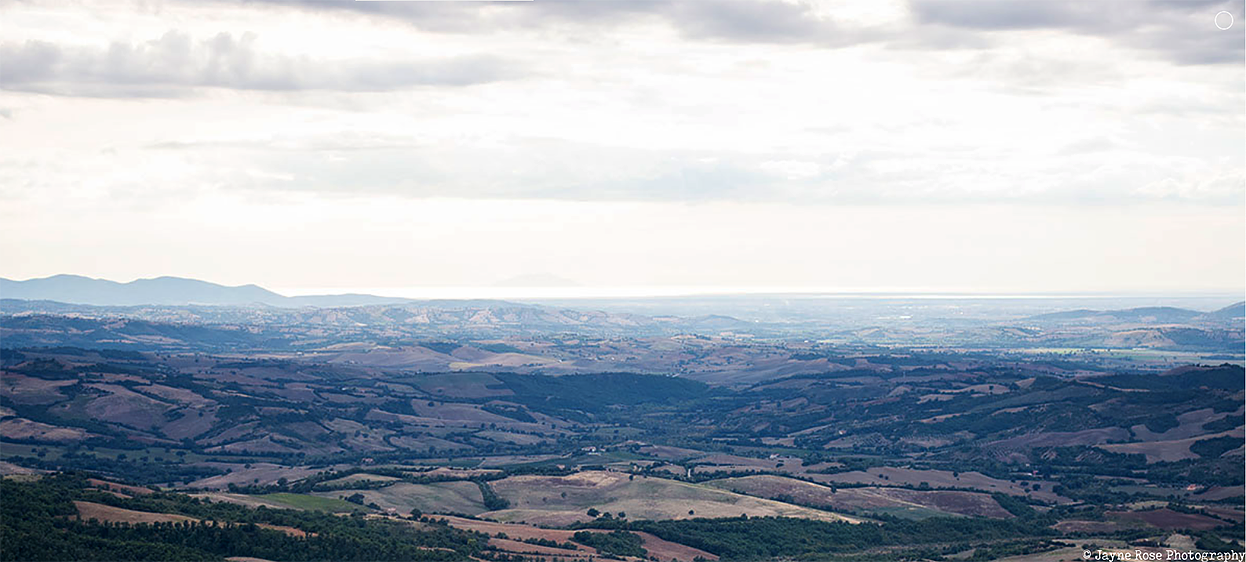 The website notes: "Suspended between the Tyrrhenian Sea and Monte Amiata, our area has an extraordinary microclimate for winegrowing, with sunny, dry summers and a wide day-night temperature variation that helps to intensify flavours and conserve acidity in the grapes. We grow Shiraz and Sangiovese on a variety of different soil types, ranging from alluvial loam over limestone to clay loam. The vines are rainfed and managed carefully with winter and summer pruning to contain yields and maximize the fruit quality.
"We're blessed with an abundance of biological diversity around our vineyards, surrounded as they are by woods, hedgerows, meadows and with creeks running by the bottom of both vineyards, and we're striving to work by the motto 'tread lightly on the planet'. Our vineyards are managed in an earth-friendly manner—with minimum tillage, organic fertilization, and plant health management that looks to the agro-ecological approaches of sustainable viticulture."
The owner's story is fascinating one involving Alison Jane Hodder, one of the first female graduates at Roseworthy, an agricultural college in Australia, in 1980. She worked in Australia, then made her way to Italy, eventually retired from a position as a United Nations Senior Office in Horticulture. Upon retirement, she and her husband, Claudio, started De Vinosalvo in 2010. There is not space to tell Alison's story here, but fortunately, another wine writer has done a fine job of it. The link to that story is below.
De Vinosalvo Auspicium Montecucco Rosso 2016 is expressive, assertive. Sangiovese frames the initial attack and delivers fruitiness, while syrah does its part in the mid-palate with blueberry, plum, and power. Tasty, ambitious parade of dark fruits. This is built to pair with rich, red meats grilled, roasted, barbecued; wild game—venison, wild boar; cabrito lamb; barbecue pork. This will overpower lighter meats unless strong sauces are involved. $17-19
ink to excellent story of Alison Jane Hodder' s saga in wine