Pale straw color; pear, lemongrass on the nose; ripe pear, lemon, green apple, white peach, cantaloupe, nectarine wet stone on the palate.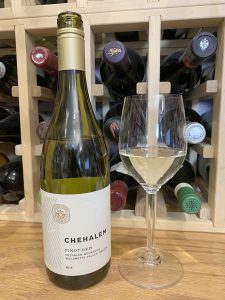 Dry; succulent, fleshy, fabulous mouthfeel. Superb acidity (3.09 pH) that is adroitly softened by slight viscosity and delicate, frontline fruit. Fermented in stainless steel and aged seven months in tank. The winery does not disclose, but that aging likely on the lees to achieve the smooth creaminess that is a delight of this wine. Fresh with admirably long finish. 12.5% ABV
Medium body. Resembles Alsatian effort with its delicate, delicious flavors. I reviewed this wine last year and, a year later, my opinion has not changed. I am happy there were two bottles. I usually do not write two reviews of the same wine, but this warranted the effort.
Pinot gris is a versatile grape that can be made in a variety of wine styles, from dry—this effort—to sweet. Chehalem's head winemaker Katie Santora chooses to let her fruit and the Chehalem terroir speak, and invited the vintage to show its stuff. Cool weather arrived in Oregon in early September, but late in the month and in October conditions returned to sunny days and brisk nights. That resulted in wines lower in alcohol with delicate, nuanced flavors and superb acidity.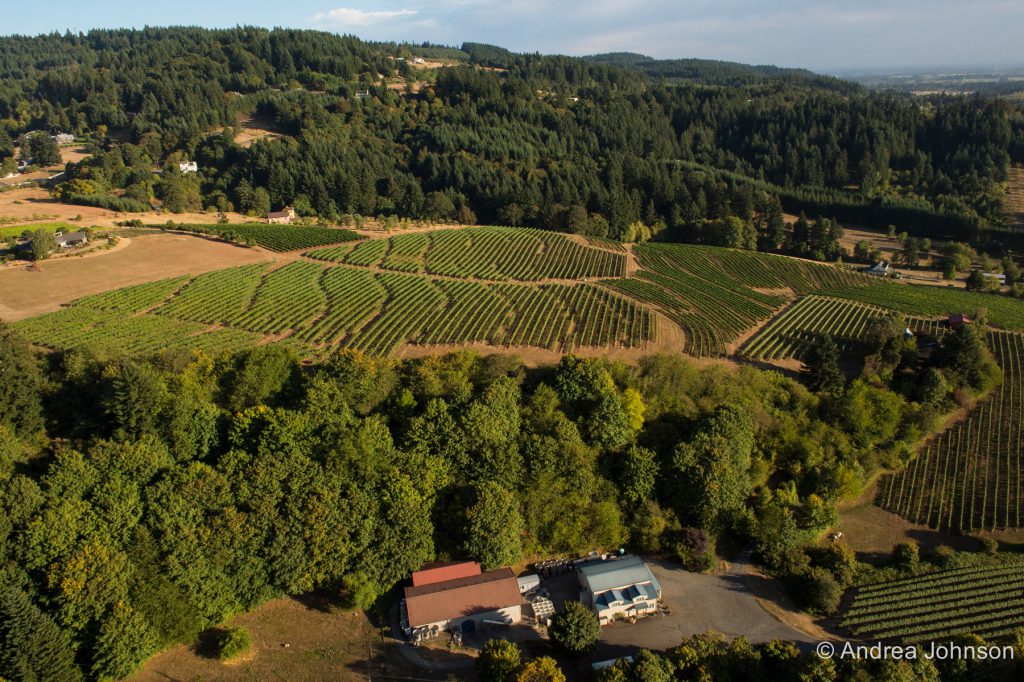 Chehalem is the Calapooia Indian word for "valley of flowers." The winery is part of the Stoller stable of wines. The vineyard/winery started in 1980 when the Peterson-Nedrys family purchased the property and planted pinot noir and chardonnay. The Howiesons planted the first grapes in the Corral Creek area in 1983. In 1990, Chehalem harvested the first grapes at Ridgecrest. In 1993, Bill Stoller purchased his family's estate in Dayton and joined Chehalem.
Bill Stoller then embarked on a noteworthy career in the region, gaining complete control of Chehalem in 2018 by purchasing Henry Peterson-Nedry's interest following a 24-year partnership. Stoller comments on the website: "Harry Peterson-Nedry has been a mentor to me. When Harry first asked me to be an investor, I saw an opportunity to help fund a friend's dream and the chance to be a part of something with the potential to be iconic. As we enter this next chapter, I am honored to shepherd CHEHALEM's legacy."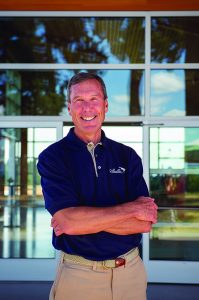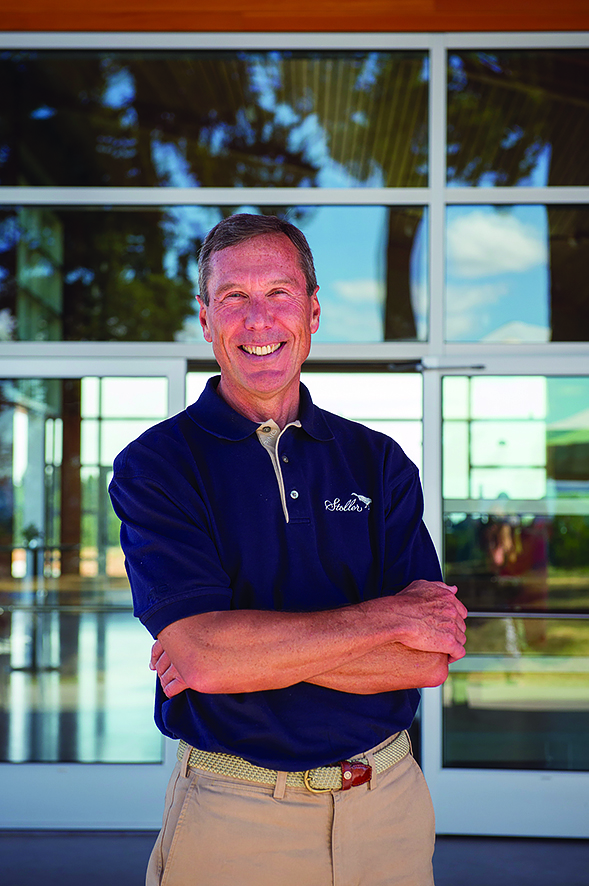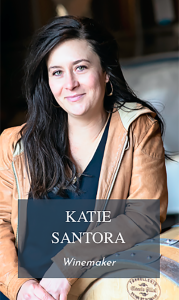 Chehalem has a long commitment to responsible practices. The vineyards and winery were LIVE certified in 2008. LIVE certification acknowledges socially responsible wine growing and winemaking in the Pacific Northwest. Chehalem earned B Corp Certification in 2018—B Corp determines companies ensure they meet the highest standards of social and environmental performance. The operation also is certified Salmon Safe.
From the website: "From the vineyards we nurture and harvest to the wine we blend and age, we handle every step with respect for sustainable practices. Whether conscientious vineyard farming practices or the materials used in our wine shippers, sustainability is at the core of our business practices. We are, first and foremost, stewards of the land and consider the impact of every layer of the winemaking process."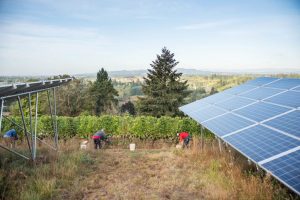 Chehalem Pinot Gris, Chehalem Mountains, Willamette Valley 2019 is delicious delight. Impressive, food-friendly acidity, lower alcohol. Marvelous mouthfeel. Light, easy drinker. Clearly works as an aperitif, you also can serve with chips and light salsa or fruit plate. Pair with simple oven-roasted chicken; duck; lighter fish; shellfish; salads; macaroni and cheese; cheddar, gouda, monterey jack, muenster, parmesan, Swiss cheese. Avoid heavy sauces, go with creams and vinaigrettes. $19-22
Nice videos tell Chehalem story (scroll to the bottom of the page)