Pale ruby color; strawberry, raspberry, flowers on the nose; strawberry, raspberry, cherry, loganberry on the palate.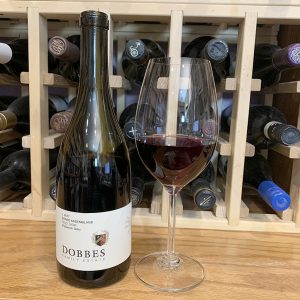 Dry; tasty tannins; appropriate acidity (3.58 pH). Medium body; smooth and delicious. Six percent of the grapes were whole cluster fermented; all barrel fermented for 10 months in 19% new French oak; those decisions deliver a very balanced, well behaved wine that presents subtlety and complexity, excellent texture and depth; 14.2% ABV.
Joe Dobbes established his Oregon vineyard and winery in 2003, the original brand was "Wine by Joe Dobbes." Dobbes notes on his website: "After working in the business for others internationally and in Oregon, I started Wine By Joe with a small amount of money in my back pocket, a lot of experience and passion, and a sufficient ignorance of what I was up against. Today, our multi-faceted wine company is one of the largest in the state. We own 214 acres of vineyard and benefit from the work of more than 30 full-time, dedicated employees, as well as dozens of part-time and seasonal workers"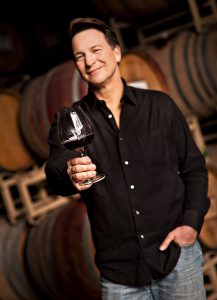 Gretchen Boock is the CEO; she was the first person employed by Dobbes. She notes she has held every job from cellar hand, to cellar master, to CEO. Travis Proctor was the director of winemaking operations when this was made. Andy McVay was the winemaker on this effort. McVay is a native Oregonian with a degree in food and fermentation science from Oregon State University. He was cellar master and assistant winemaker before taking over winemaker duties from McVay.
Dobbes is one of Oregon's largest wine producers; the winery is located in Dundee, southwest of Portland. Oregon has the strictest winemaking regulations in the United States, prohibiting manipulation with additives and mystery ingredients. The result is Oregon now produces the best pinot noir in the U.S., capturing the etherial deliciousness that heavier handed efforts in California often fail to find. If you want big body cab, buy Napa/Sonoma. If you want pinot noir elegance and sophistication, buy Willamette Valley.
Dobbes Family Estate Pinot Noir, Grand Assemblage, Willamette Valley 2017 is polished effort with admirable depth and complexity. Very easy drinker with soft, delicious fruit. Elegant and silky on the initial attack, graceful and fresh on the finish. Superb example of Willamette Valley pinot noir. Pair with grilled salmon; herbed chicken; pork tenderloin; roast turkey; soft cheeses. $25-28