Medium gold color; yellow apple, citrus, cinnamon, honeysuckle on the nose; yellow apple, nectarine, vanilla, butter on the palate.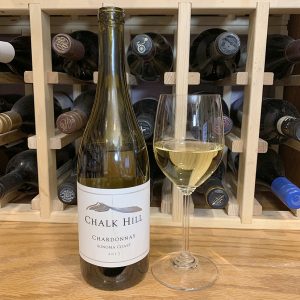 Dry; rich, round in the mouth. Full malolactic fermentation delivers buttery elements, while eight months of sur lie aging in French, American, and Hungarian oak—30% new—provides oak nuances while avoiding the tarted-up horrors of cheaper, lesser California chards where malo and oak desperately try to mask inferior fruit. Chalk Hill efforts from northern Sonoma do not have to resort to tawdry tricks.
Medium body. Good acidity (3.55 pH). Smooth and simple with pleasingly long finish that delivers honey and nutty flavors. No tannins. Straightforward presentation of Sonoma fruit with the pleasant surprises on the finish; 14.5% ABV
Chalk Hill has particular focus on superior chardonnay. Led by Mark Lingenfelder, they spent more than 35 years conducting clonal trials in California, mapping and replanting Chalk Hill's complex terroir "to ensure the best site/clonal growing combination, ensuring that each vineyard block produces outstanding fruit." Chalk Hill consistently achieves their vision, scoring in the 90s among vino illuminati who deign to share scores with the hoi polloi.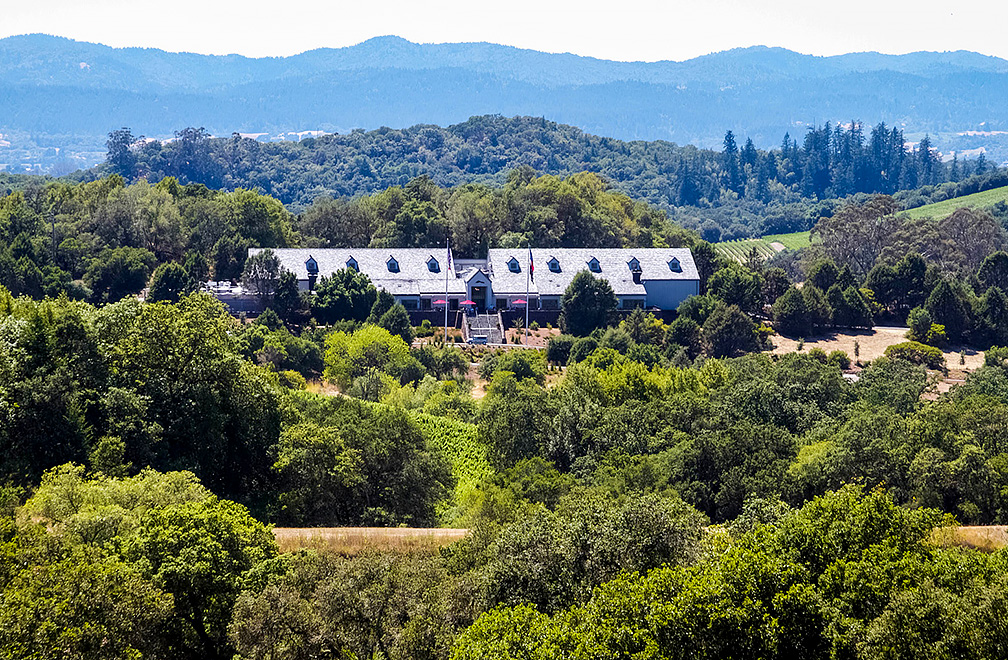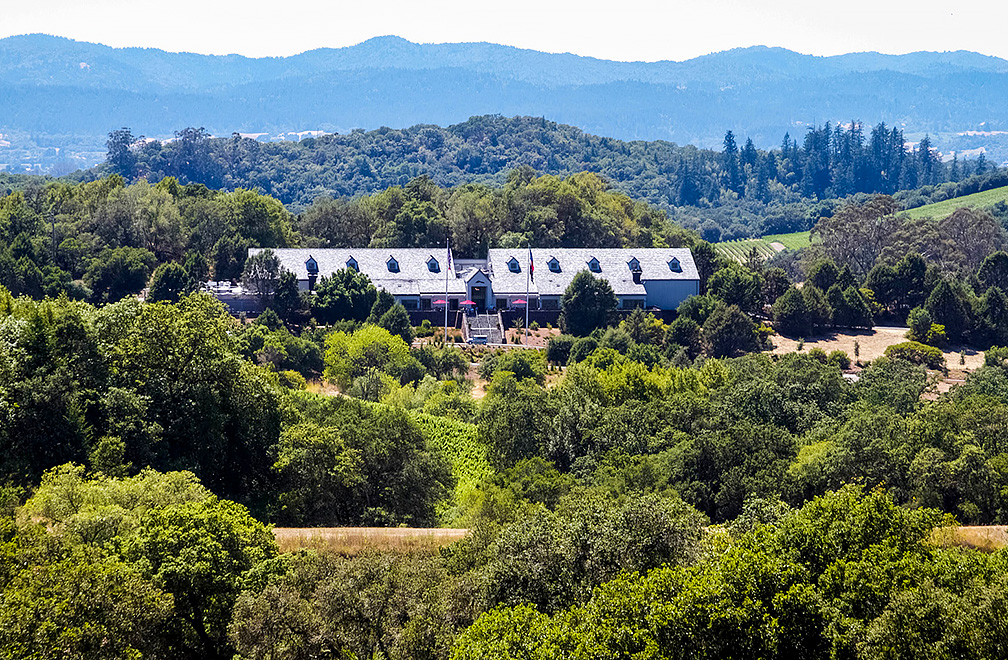 Chalk Hill began in 1972 when Fred Furth flew his plane over the Russian River Valley and viewed a natural amphitheater carved in the hills of eastern Sonoma. He recognized it as an ideal site for a world-class vineyard and created an iconic Sonoma vineyard and winery. The property is more than 1,300 acres with 300 acres in vineyards; the remainder is wilderness areas, the winery, a hospitality center, and a culinary garden.
Bill Foley is the vintner today, purchasing the property in 2010. He is the owner of the National Hockey League Vegas Golden Knights, an attorney, a graduate of West Point, a former captain in the U.S. Air Force, and chairman or board member of major financial and insurance companies. Today, Foley and his wife Carol live in Northern California part-time and are active philanthropists for many causes, especially those in support of veterans and children's education.
Courtney Foley, youngest daughter of Bill and Carol Foley, is the head of winemaking. Like her father, she is an attorney, but she also studied enology and viticulture at both Napa Valley College and Fresno State University. Choosing vineyards over courtrooms, Courtney worked under winemaker Leslie Renaud at Lincourt and Foley Estates in Santa Barbara County and Roth Estate in Healdsburg before taking her position with Chalk Hill.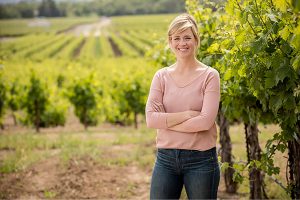 Chalk Hill Estate also is a destination. From the website: "Perhaps no other winery captures the casual luxury of Sonoma County better than Chalk Hill Estate. Founded nearly four decades ago, this spectacular 1300-acre property features 300 acres of vineyards, wilderness areas, winery, hospitality center, culinary garden, residence, stables, equestrian pavilion, sports fields, fishing and swimming ponds, and guest houses. The winery's vineyards are thoughtfully woven through the native foliage and contoured to fit the intricate terrain. More than two-thirds of the Chalk Hill Estate remains uncultivated. The higher elevations offer stunning views of the Russian River Valley to the west and the Mayacamas Mountains to the east."
Chalk Hill Estate makes a lot of high-end wine. This bottle is their entry-level offering (as best I can tell), but if you can find it, this definitely is worth a try.
Chalk Hill Chardonnay, Sonoma Coast 2017 is simple, clean, well-composed presentation of Sonoma fruit. No tricks or gimmicks. Standard chard profile of yellow apple and citrus hints. Restrained and appropriate oak and malo. Nicely balanced. Interesting and unexpected notes of honey on the finish. Pair with mild, buttery, creamy dishes; meaty fish such as halibut and cod; shellfish; simply seasoned poultry and pork dishes; risottos; creamy soups; pastas with white sauces. $20-24