Deep gold color; yellow apple, citrus, pineapple on the nose; yellow apple, pineapple, pear on the palate.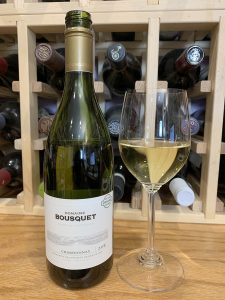 Dry; medium body; virtually no oak; medium acidity. Smooth and delicious. Bright, plenty of citrus, good acidity (3.5 pH). Oily elements (a plus in chardonnay), interestingly long finish. Straightforward chard, more than serviceable; organic grapes; 13.5% ABV.
The Bousquet family has four generations of winemaking experience. They arrived in Mendoza, Argentina, from France in 1990 and fell in love with the possibilities. They purchased land in the foothills of the Andes in 1997 in the Tupungato Valley, elevation 4,000 feet, one of the higher altitude vineyards in Argentina and the world. The climate is very dry, allowing Domaine Bousquet to have excellent water control through drip irrigation using meltwater from nearby Andes Mountains.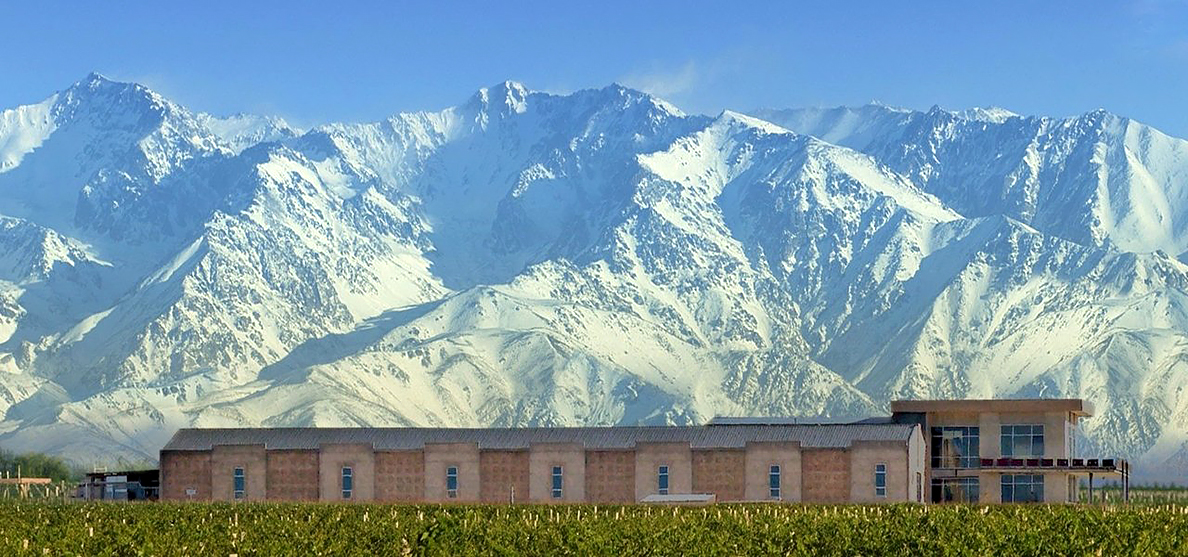 The winery is one of the world's most awarded fully organic operations. As their website states: "We are dedicated to farming organically while improving our land's biodiversity. We believe that the healthier the vineyard, the better the fruit and of course the wine. In other words, by nourishing the land and treating it with respect, we know that the land will give us back its finest fruits." And: "Organic crops are grown in harmony with nature without using any chemicals such as pesticides, herbicides, and fertilizers. Organic agriculture uses natural fertilizers such as compost."
Domaine Bousquet Chardonnay, Tupungato, Mendoza 2018 is the winery's simplest chard. Delivers excellent, easy drinking, straightforward chardonnay at very nice QPR (quality-price ratio). Provides chardonnay fruit without bells and whistles of oak or big malolactic. Pair with chicken dishes; white fish, shellfish; pork and lighter meats; vegetarian dishes—garden salad, chicken caesar salad. $10-13