Medium gold color; yellow apple, lemon, pear, nectarine on the nose; yellow apple, melon, pear, peach, lemon on the palate.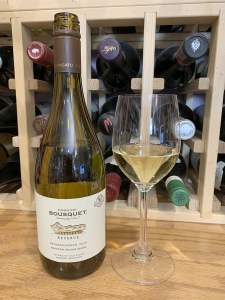 Dry; excellent acidity (3.3 pH). Medium-plus body. Very plump, fleshy in the mouth. Light oak and trace of butter. Fermented in oak for 15 days, followed by aging on the lees for six months in oak. The result is a very creamy, full mouthfeel, and subtle depth. Slight oiliness on the finish—a plus for chardonnay—merges with bit of tang intertwined with ripe peach before you take the next sip. 14.5% ABV
Made with organically grown grapes. The winery is one of the world's most-warded fully organic operations. As their website states: "We are dedicated to farming organically while improving our land's biodiversity. We believe that the healthier the vineyard, the better the fruit and of course the wine. In other words, by nourishing the land and treating it with respect, we know that the land will give us back its finest fruits." And: "Organic crops are grown in harmony with nature without using any chemicals such as pesticides, herbicides, and fertilizers. Organic agriculture uses natural fertilizers such as compost."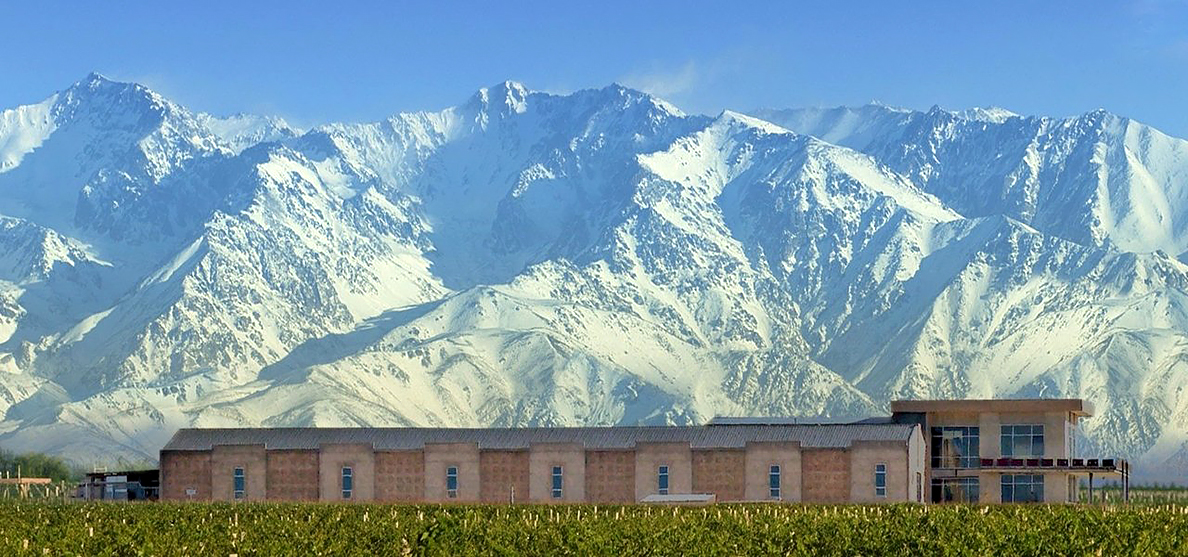 The Bousquet family has four generations of winemaking experience. They arrived in Mendoza, Argentina, from France in 1990 and fell in love with the possibilities. They purchased land in the foothills of the Andes in 1997 in the Tupungato Valley, elevation 4,000 feet, one of the higher altitude vineyards in Argentina and the world. The climate is very dry, allowing Domaine Bousquet to have excellent water control through drip irrigation using meltwater from nearby Andes Mountains.
Domaine Bousquet Reserve Chardonnay, Tupungato, Mendoza 2019 is round with dollops of oiliness integrated into the yellow apple, lemon, pear, citrus mélange of quality chard fruit notes. Very easy drinker with a surprise kick of tanginess on an extended finish. All organic fruit from one of the world's leading organic fruit wineries. Pair with pasta with cream-based sauces; roast and baked chicken; pork; rich fish—salmon, tuna, cod; garden salads and vegetarian fare. With its smooth roundness and rich flavors, it works sipped on its own at a book club party, mah-jongg evening, bridge club soiree. $15-18