Deep purple color; blue and black fruits, jasmine, baking spice on the nose; cherry, red berries, plum, blueberry, blackberry, caramel, espresso on the palate.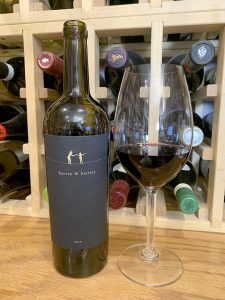 Dry; some rustic tannins, but generally behaved. Mild acidity (3.72 pH). Some oak. Winery notes: "18 months with 60% new oak equivalent". Which likely means oak staves rather than barrels were deployed to keep cost down. Plenty of rich, tasty red fruits. And how could it be otherwise? The is eclectic blend of 40% cabernet sauvignon, 20% syrah, 10% petite sirah, 10% cabernet franc, 10% petit verdot, 10% malbec. Pretty much all the red varieties you could find in Paso Robles—winery sources from at least seven vineyards. 14.5% ABV
Medium-plus body. Polished, silky performance in the mouth. Flirts with jammy but doesn't go over the line. Intriguing interplays during the fruit parade. Difficult trick, and Harvey & Harriet pulls it off. You may find it called "My Favorite Neighbor Harvey & Harriet Red Wine Blend", which is explained in the next paragraph.
Booker Vineyard is the maker. Their wine typically is labeled as "My Favorite Neighbor", but that name does not appear on this label. Apparently, Harvey & Harriet is a sister label to My Favorite Neighbor, but they are all together on the My Favorite Neighbor website. Winemaker Eric Jensen explains the wine is named for his parents, and there is a charming video where Eric and a brother and sister (there are five other siblings) tell their hardscrabble, amusing, and eventually uplifting story.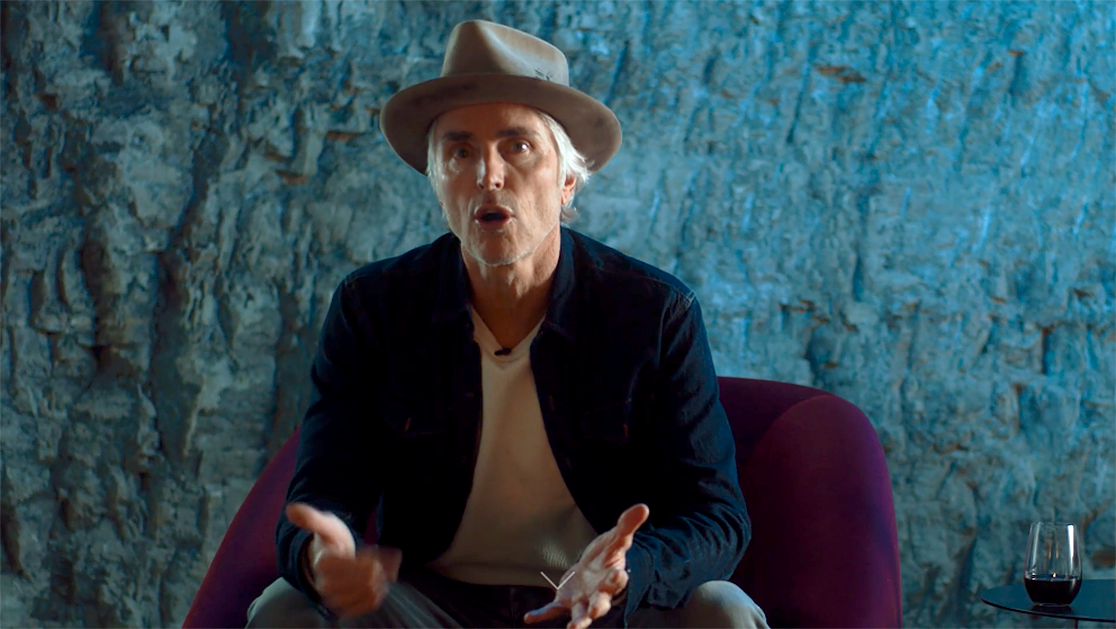 Jensen notes: "Harvey & Harriet were my parents—loving, kind, thoughtful people. Kind to everybody—no enemies. They loved wine, but in today's world, they couldn't have afforded a high end wine. So I created Harvey & Harriet for them. A thoughtful, delicious, cult-style wine that can land on everyone's dinner table."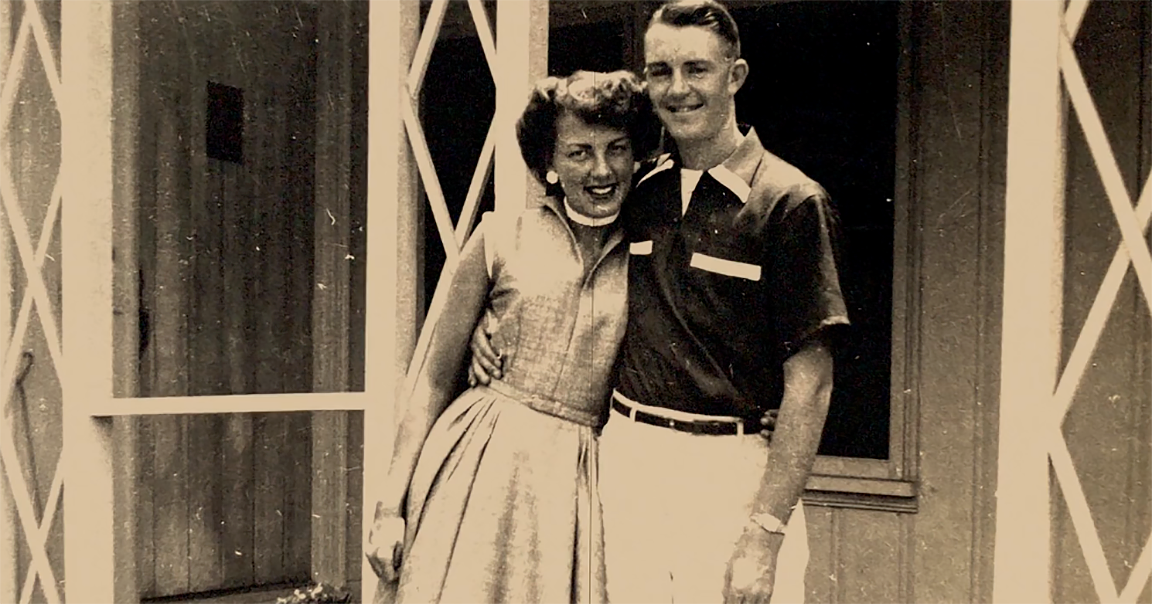 The best way to get a feel for the zeitgeist at Booker Vineyards–My Favorite Neighbor–Harvey & Harriet is to visit the website and experience several videos. The saga is an American success story of a large, scrambling family barely making ends meet and keeping it all together. The label depicts Harry and Harriet holding hands while on a tightrope strung across an abyss. Down-to-earth wine made by down-to-earth people.
Harvey & Harriet Red Blend, Paso Robles 2019 is made in a soft, rich, almost jammy style using a callithump of Paso Robles red grapes. Plenty to like here. Upper-end of everyday drinker. Folks who enjoy easy-sipping wines with dialed-back tannin and acidity—but more than enough of both to avoid being insipid—will find this galvanically good. Pair with—what else—all manner of comfort food: meatloaf; slow-cooked brisket; barbecue plate with brisket, sausage, potato salad, and slaw; pizza; cheesburger with fries; lamb; baby back ribs with bourbon BBQ sauce. You get the idea. $30
My Favorite Neighbor-Harvey & Harriet website with engaging videos