Medium purple color; red berries, plum, pinch of earth on the nose; raspberry, redcurrant, blackberry, cherry, plum, vanilla, spice on the palate.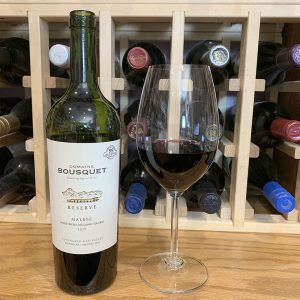 Dry; soft, silky tannins, vanilla, medium acidity (3.7 pH). Medium-full body. Very easy drinker with the reserved, silky tannins and medium acidity playing well together. Savory, some meaty elements, chip of chocolate as it develops in the glass and in the mouth.
Blend of 85% malbec, 5% cabernet sauvignon, 5% merlot, 5% syrah. Full malolactic; aged in French oak for 10 months. Grapes come from Tupungato Uco Valley, Mendoza, Argentina; 14.5% ABV. Malbec is wine with relatively short aging potential—only up to 10 years, so if you find this vintage, go ahead and enjoy it now.
The Bousquet family has four generations of winemaking experience. They arrived in Mendoza, Argentina, from France in 1990 and fell in love with the possibilities. They purchased land in the foothills of the Andes in 1997 in the Tupungato Valley, elevation 4,000 feet, one of the higher altitude vineyards in Argentina and the world. The climate is very dry, allowing Domaine Bousquet to have excellent water control through drip irrigation using meltwater from nearby Andes Mountains.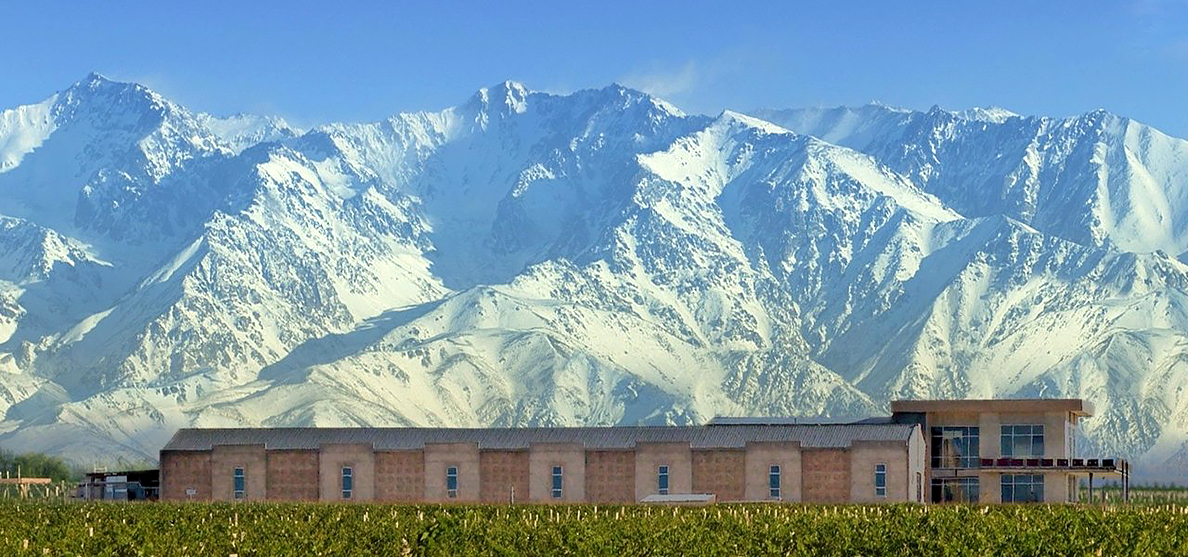 The winery is one of the world's most awarded fully organic operations. As their website states: "We are dedicated to farming organically while improving our land's biodiversity. We believe that the healthier the vineyard, the better the fruit and of course the wine. In other words, by nourishing the land and treating it with respect, we know that the land will give us back its finest fruits." And: "Organic crops are grown in harmony with nature without using any chemicals such as pesticides, herbicides, and fertilizers. Organic agriculture uses natural fertilizers such as compost."
It appears Bronco Wine Company acquired this brand. The website still touts the Bousquet family, so Bronco either is the U.S. distributor or Bronco bought the brand and kept Bousquet as managers of the operation. Bronco is a major U.S. wine maker—possibly best known for "Two Buck Chuck"—but they also have more serious brands, such as this one. The big advantage for Domaine Bousquet is Bronco's very robust distribution capabilities in the U.S.
Domaine Bousquet Malbec Malbec 2017 is clean, fruit-driven, easy drinker. Silky tannins, soft texture, balanced. Its extremely easy going style is its standout achievement. Excellent value for the price, a signature of Mendoza malbecs. If there is a more versatile, large crowd pleasing pour for under $20, I'm not sure I have found it yet. Pair with barbecued beef ribs; grilled red meats, especially leaner cuts; dark turkey and chicken meats; roasted pork; lamb with mint; roasted peppers; creamy mushroom sauces; blue cheese (outstanding pairing). $14-18